Source: Cashmoneys
Price: £15.49
Where To Get It: Steam
Other Reviews: Early Access 2
Ahhh, sunny Subnautica, where the equatorial ice shi- wait, what? Equatorial region… iced?
Yes, folks, welcome to Subnautica: Below Zero, sequel to Subnautica where it appears either the world is stranger than first appears, or the crash of the Aurora was a major boo-boo that affected the climate drastically. It's still a beautiful world, but now… It's a beautiful, cold world, eyeball penguins and everything. And, like me, the player avatar is very excited to be there, being a xenolinguist who finally has a job.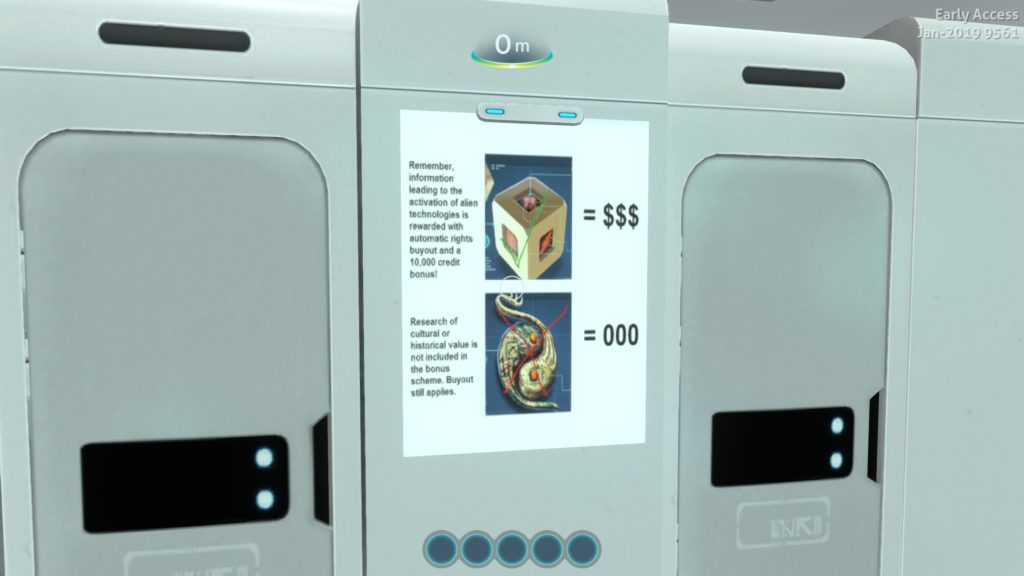 Unfortunately for her, the Alterra Corporation is still a dystopian futurist hellscape, the alien artefact shenanigans are due for a repeat, but, like me, Robin Goodall loves the heck out of the world of Subnautica, even in the deepest of Arctic winters. Even when it really seems like she's going to have a terrible time.
Right, quick refresher: Subnautica was a first-person survival adventure set on an oceanic world, where things started a little annoying (Grab X Lea- where the heck do I get lead? Oh, near the HELLBEAST. Great), but was able to shift its focus very quickly toward a more exploration based playstyle, with a moderately strong narrative about the sole survivor of a star cruiser being shot down, and their encounters with the lost technology (some of it very self-destructive) left behind by a now seemingly extinct alien species. There was a lot of swimming, submarining, and, while your goal was to leave the planet, many, myself included, felt the world was too pretty to really leave. Below Zero is, effectively, more of the same.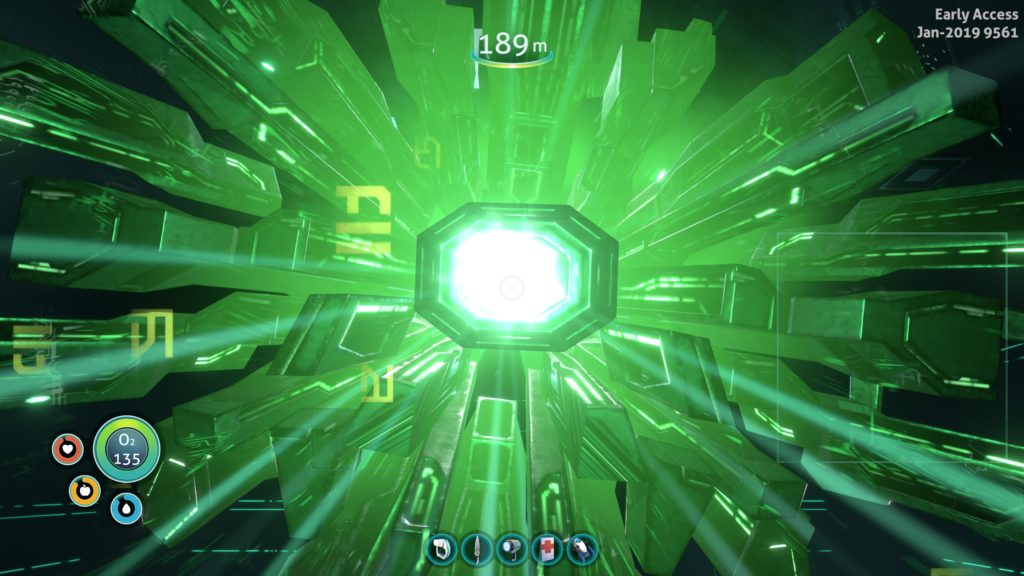 There isn't a whole lot of story in the game as of yet, but what Below Zero currently has going for it is that the main conflicts are established within the first couple of hours: An unfriendly remnant of the alien race that (indirectly) caused all the trouble in the previous game, the Alterra corporation (Who would want to exploit the alien tech that… Caused all the trouble in the previous game), and, of course, the world being colder, and somewhat different to the world we knew. Oh, still mostly oceanic, still beautiful as hell… But, for example, gigantic mantis shrimp are now a problem you didn't have before, and the bubbling filter plants of the previous game have given way to other filter plants, that give a burst of oxygen, then deflate for a while. Cold hasn't yet been implemented, but if the heating pads or strange, radiator like eyeball flowers (Which burn you if you stand too close to them) are any indication, it probably will be.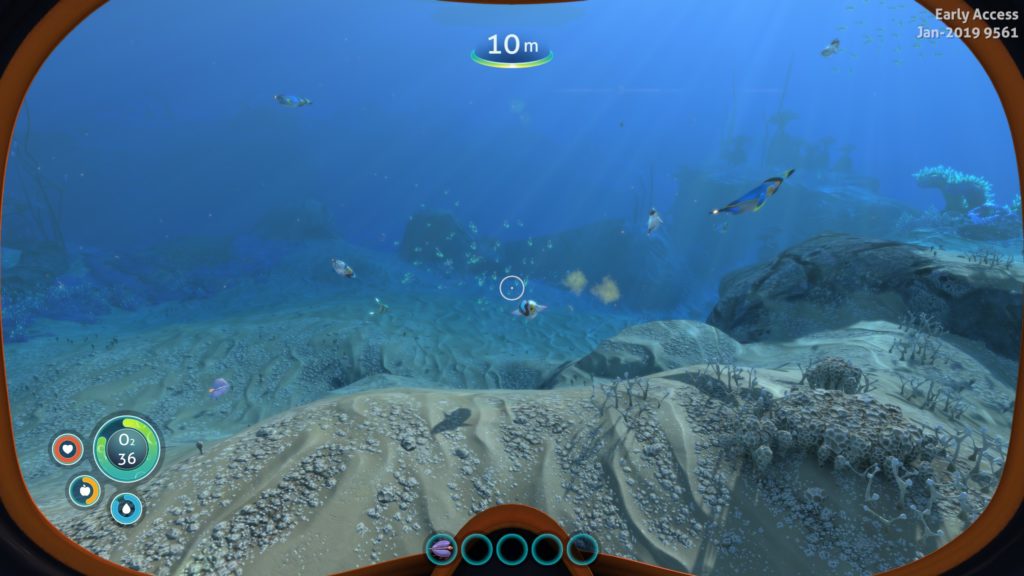 And there's two parts to why I'm fine with this. In Subnautica, Unknown Worlds proved their mettle in making demand meters that add some challenge, without overriding their core exploration and narrative focus, and they appear to be bringing those same lessons to Below Zero. Good. Secondly, Robin Goodall is a bubbly, lightly snarky character who refuses to let her situation (Boring, then very suddenly rather dangerous) get her down. Just like me, she loves the world, and wants to explore it, wanting to know what's going on, and demonstrating a fairly strong moral compass early on.
It is, as before with Subnautica, a relatively promising start.
The Mad Welshman, never having left Subnautica in the previous installment, is presumably to be found somewhere out here. Either as a popsicle, or drinking coffee and smiling at penglings playing from his vast underwater base.