Source: Review Copy
Price: £15.49
Where To Get It: Steam
Ah, the World of Darkness. A world of gothic woe, and equally gothic reaching for hope that is, in the long run, doomed to failure. Where supernatural creatures, indubitably powerful, nonetheless hide in the modern world, because yes, people would kill the hell out of them once they learned how if they were public. Well, actually, considering kink culture, probably not if they played their cards right. But anyway!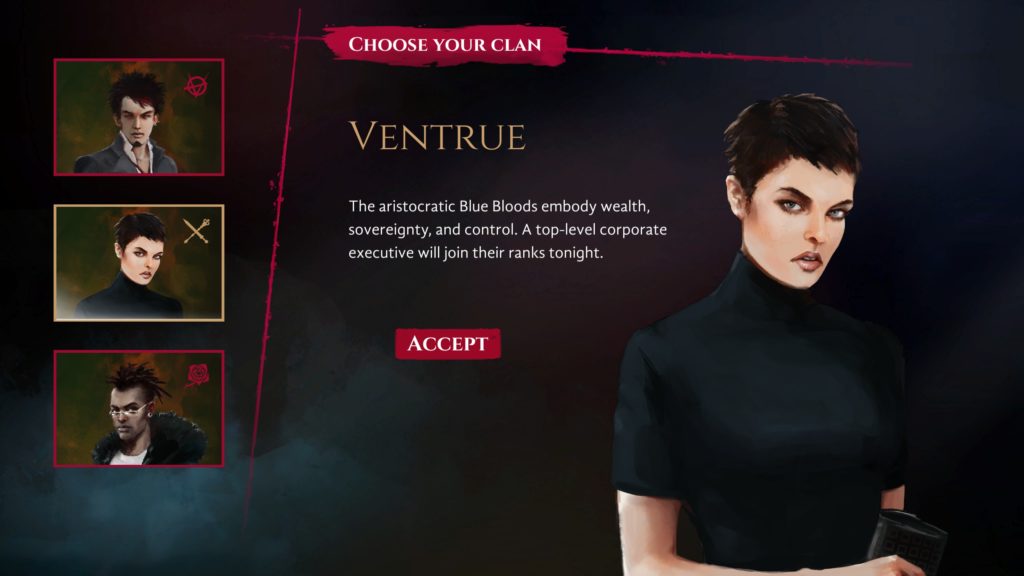 This is a visual novel that, like another World of Darkness product I'd reviewed before (Preludes) is meant to be a sort of introduction to the world with the story of a newly embraced vampire, from one of three clans: Ventrue, the Blueblood powermongers. Brujah, the philosopher warriors turned anti-authoritarian. And Toreador, those who value art, even as their own artistic talent is crushed by the Embrace. And this is where people might start disliking the game, because the overarching story will remain the same in each playthrough, the main differences being how they lived and were embraced, and the person they'd known before their embrace. Add in that you can't recruit more than two characters on a single playthrough, and definitely can't do all the sidequests in the time you have, adds a little replay value, but if it being a shortish game is a big turnoff to you, or the general narrative arc remaining the same, then… This is not for you.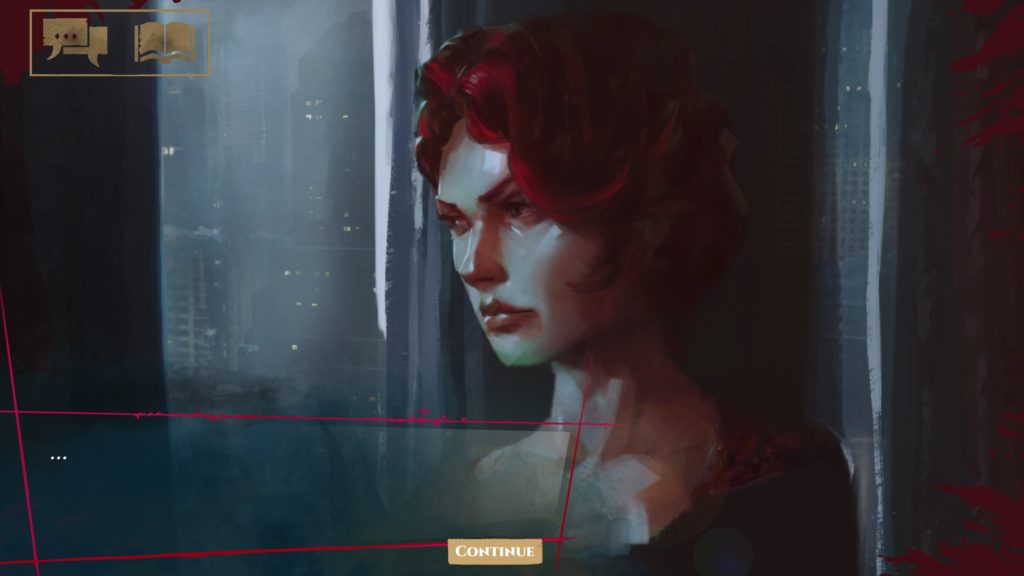 I don't personally think of that as a bad thing. Nor do I think of the fact that it's only really possible to fail at the very beginning as bad. Because I ask myself "What is the goal here?" And the answer comes up the same: It's to tell a story, to immerse you into a world. Yes, that world is, in the World of Darkness, a world where even supernatural life, especially in the beginning, can be nasty, brutish, and short. But a game with that aspect would prove, as it has for me when sitting at the more adversarial tabletop sessions, unenjoyable. There is an interesting world, and the developers want to show it.
It helps that, aesthetically, the game is gorgeous. The characters and places are lushly painted, the writing is good, providing insight into this setting, and the UX is not bad at all. The soundscape, similarly, is pleasant, fitting with the scenes in question. Accessibility wise, resizable text is good. My only gripe, settings wise, is that there is no windowed mode.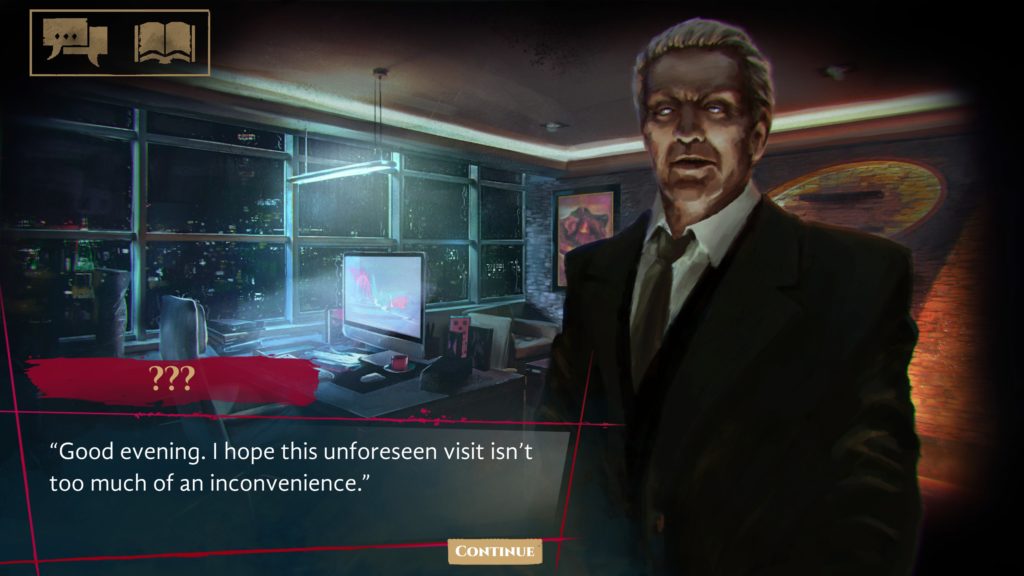 So, as such? My opinion is that it does precisely what it sets out to do: To tell a short story, from three potential perspectives, with potential choices for exploring other clans in the game, and aspects of a vampire's life. It is, basically, a way to get you into the setting, to explore it a little and entice you to explore it further. And, again, I don't really see that as a bad thing.
So yes, I don't see the turnoffs as turnoffs myself, although I can perfectly understand if they are for you, the person thinking "Should I buy this?" My answer is that it's a solid, short, story led visual novel with great art, good writing, and tight design.
The Mad Welshman values three things: Is it aesthetically consistent? Is it tightly designed? Is it interesting? This ticks those boxes.