Want to support TMW! Well, there's lots of ways you can do that, in order to ensure honest reviews, video content, and more!
FISCAL SUPPORT
Obviously, games writing is writing from passion. But while the heart is willing, passion alone can't keep TMW going forever. So if you can, please support this writer via
The TMW Patreon (Monthly, with rewards as options!)
The TMW Paypal.ME (Single payments whenever you feel like it!)
Obviously, restrictions set out in the About page of the site apply.
SOCIAL MEDIA (SPREADING THE WORD)
It's understandable in this day and age that fiscal support isn't always possible. But there are several other ways of supporting TMW by spreading the word!
The TMW Twitter (Personal account of the writer)
The TMW Facebook Page (For if you just want to see the damn reviews! 😀 )
The TMW Steam Curator Group (For spreading the word on Steam.)
OTHER ENDEAVOURS
Did you know TMW also does art? It's true! Right click the image below for a larger version, and you can see, hey, TMW is open for art commissions! Or click this link to see his prints for sale! Or this Redbubble Store, where some of my arts I consider good enough for T-Shirts and laptop cases go!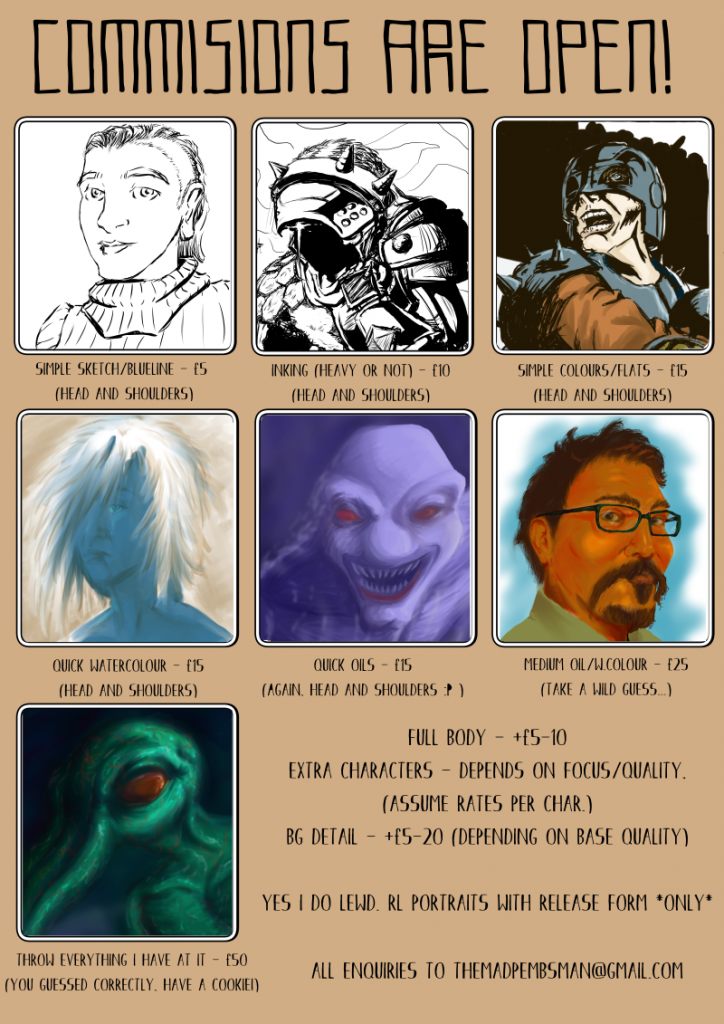 Finally, the writer is always willing to send a voice reel for voiceover work in games, and can be contacted via the "GET IN TOUCH" on the left, or the Twitter. If you're already using one or more of these methods to support TMW, then thank you very kindly, you're wonderful folks!