Source: Cashmoneys
Price: £6.99
Where To Get It: Steam, Itch.IO, Humble Store
It is a fact that, the faster you go, the slower time goes by. This phenomenon is often noted with drivers of 80s muscle cars, who are often amazed to find that they had been "Out all day" when they only intended a small dri-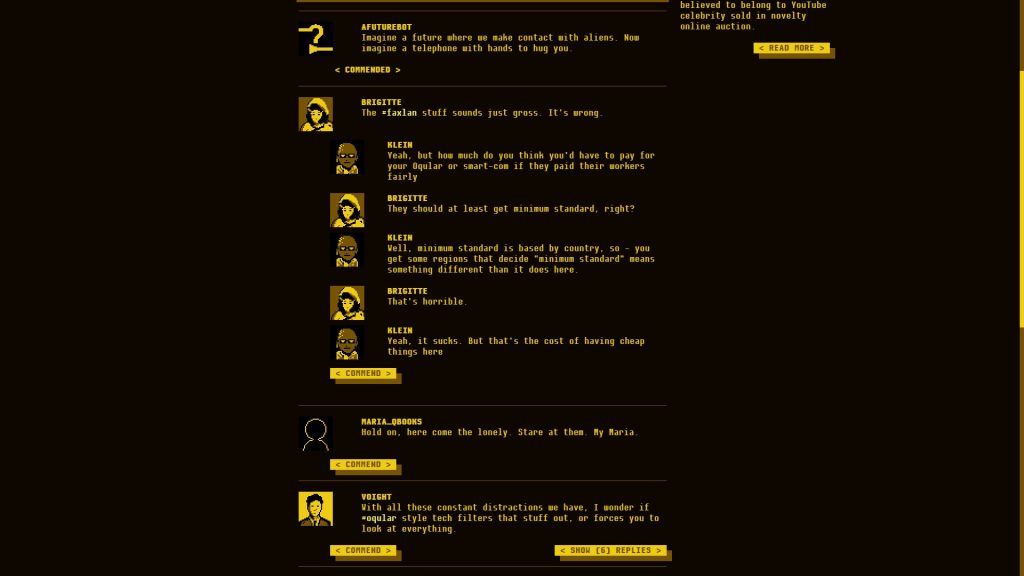 -Wait, I'm being informed by my editorial crew that this is for a different reason than time dilation at lightspeed. Which, in part, is what this clever, lo-fi visual novel is about. The rest? Becoming a stranger in a strange land, that land consisting entirely of the river of Time. Which is, I think you'll agree, an awkward place to live, except that we somehow do it by not thinking about it too often.
As a visual novel, there are concessions to story and game. For example, you don't have 50,000,000 social media messages to scroll through, rising as the game progresses, but much more managable, almost curated numbers, split into your social circle in FriendPage, and the news on Skimmit. Being a VN, there isn't a time limit, and you go through the 30 minutes of interstellar travel at your own pace.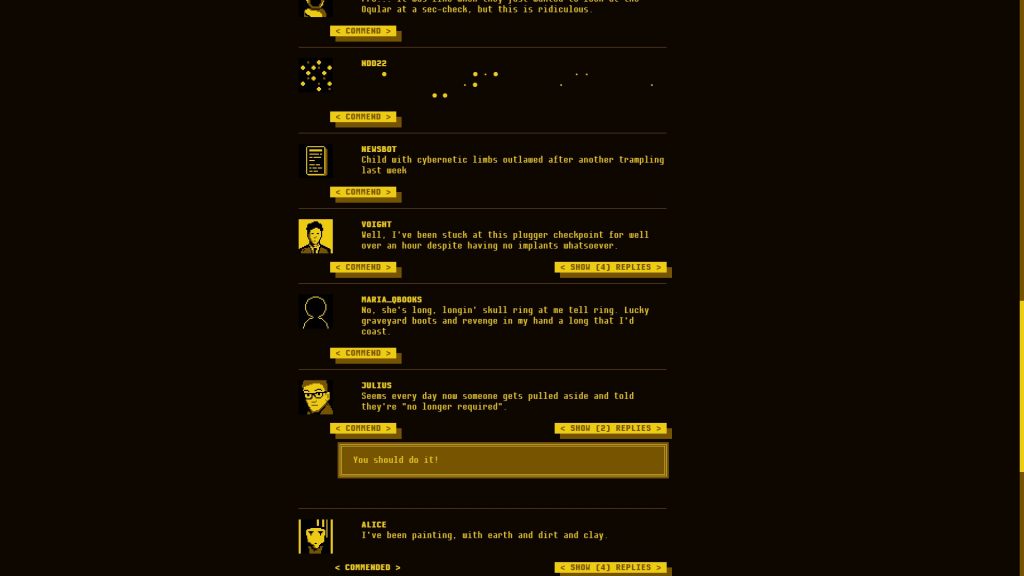 Of course… You'll nearly always be left behind. By the time you've left, Augmented Reality has finally hit. By the time you get there… A lot more has happened. Some might argue a bit too much for a single VN to cover. But it's well written in its simplicity, and I felt a tiny tear or two trickle down my cheeks as, while I fulfilled my promise to never forget my friends, they forgot me. Some found happiness. Some just found new social media platforms. Others… Were never found again. Spending the last four or five days just clicking "refresh", hoping for a message, an update that wasn't failing ebooks accounts… Anything… Was just heartbreaking.
At least I was relatively certain they're not dead. Relatively.
If you want a somewhat poignant game, with some good futurism behind it, Killing Time At Lightspeed is a good choice.
The Mad Welshman doesn't understand qubits. He was never In The Cloud. He feels terribly old.