Source: Cashmoneys
Price: £9.99
Where To Get It: Steam
Detective Kobayashi is a detective game in the rough style of Phoenix Wright, where a key mechanic is rebutting statements by an antagonist, and you can read the protagonist's thoughts. Which, er… If it was a flagship feature, I wouldn't exactly say it's all that hot. Thankfully, it isn't, and the game is… Pretty solid.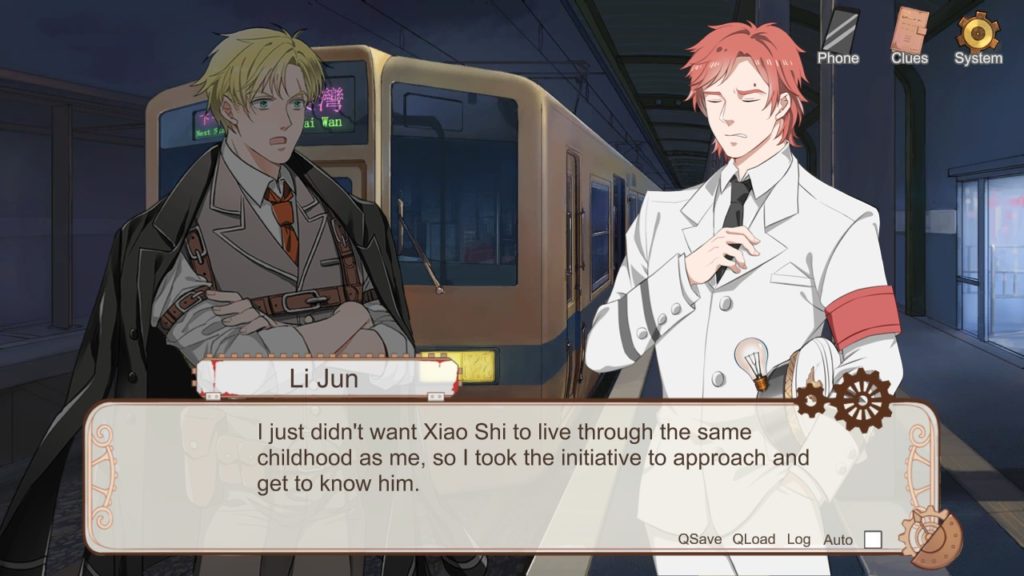 Detective games in this vein work in a pretty similar fashion: Explore scenes and talk to people until you have all the evidence you need, at which point it kicks you into deduction mode, either picking dialogue options that opens the door of truth a little further, or present evidence to contradict statements.
Which would be just dandy, if it weren't very easy to trap yourself in these contradiction exposing segments. Each one has three possible statements to contradict: Only one of them is the one you should attack. Generally, you are only using a few pieces of evidence, out of… A lot. And you have to make sure you've got it in the right order.
Yes, everyone outright states the introverted child has a lot of trouble making friends, and yes, he left his newest and his favourite toys at home… But neither is the way to progress in the first case… Although I do seem to recall one is mentioned in the domino chain that comes next. In the second case, you play the deduction game if you pick the wrong culprit… But while you can get to a certain point, and the third case (of four) unlocks regardless, you will lose the case. A classic Dead Man Walking scenario.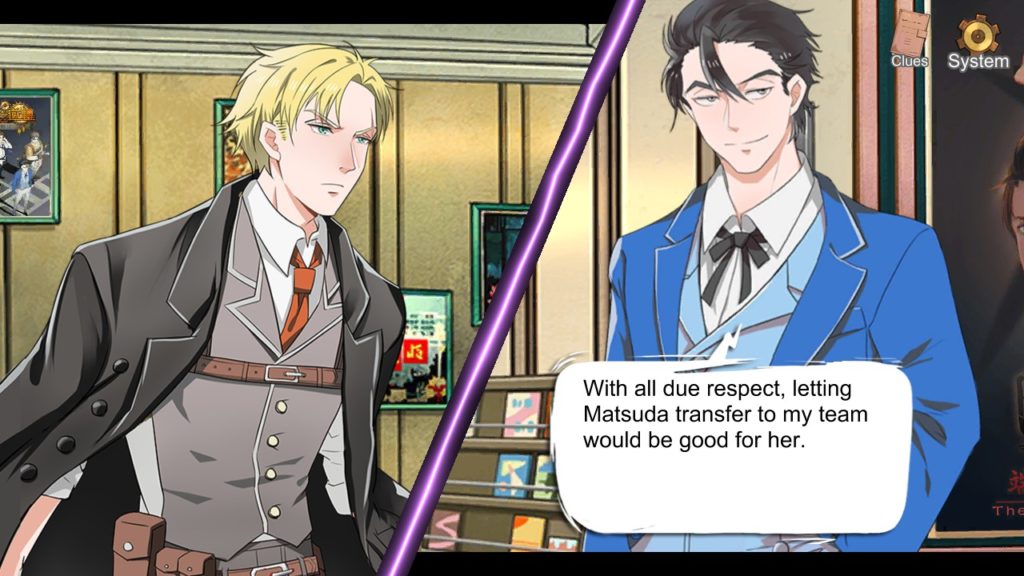 Oh, and you can't save during these particular parts. That's a problem too. Along with having to remember the numbers you're given to text people you haven't met.
The first two cases, however, are interesting, in that the first doesn't result in an arrest even if you solve it (I won't spoil it, because it is legitimately a good twist, and the foreshadowing is subtle), and the second, the solution is foreshadowed very early on, as is the culprit, and I'm kicking myself for not noticing it the first time I yelled "J'ACCUSE!"
As to the writing overall? Detective Kobayashi himself does have a heart, as the first case shows, but it's hard to like him considering what a pushy horndog he is, always trying to get his female partner, Matsuda, to admit she likes him (She… May or may not. Again, won't spoil things.) There's also a transphobic and fatphobic line in the second case early on that predisposes me to dislike him. The other characters… Some of them are quite interesting, some are a bit flat, so, overall… The writing is… Okay? I'm not hating it, I'm not loving it, so, yeah… Okay.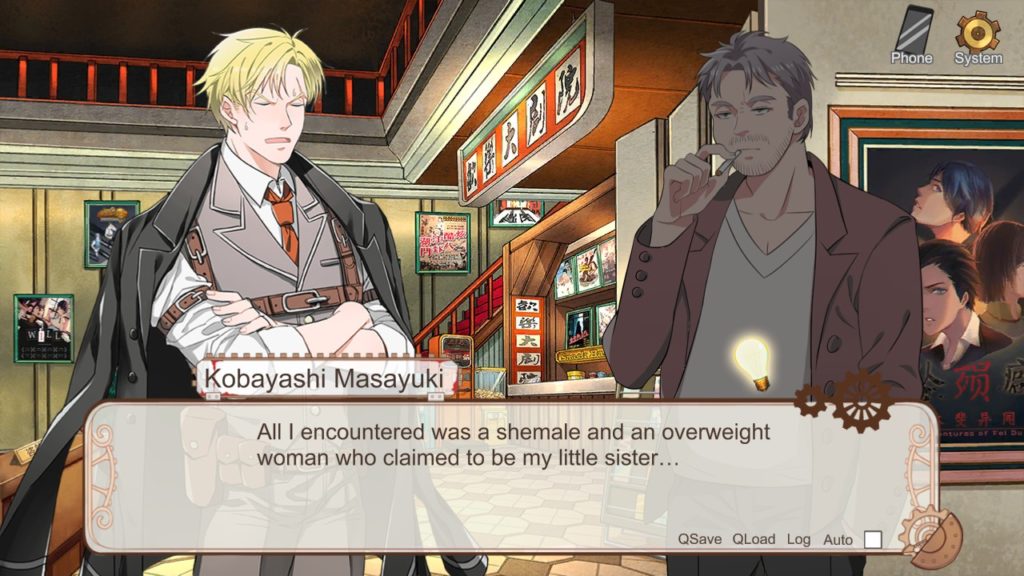 Aesthetically though, it works. Good music, character designs that fit within the world, and give a little bit of added character (There seems to be a lotta hangdog expressions here. Not a criticism, just an observation), and, while I can't say whether the VA is good or bad because I don't speak enough Mandarin, or Chinese dialects in general, to be able to tell. Sorry folks.
Overall… Detective Kobayashi is pretty tightly designed in terms of the actual investigations, but the contradiction segments never really sat well with me, Dead Man Walking, even if it's just the one, has definitely never sat well with me… But it does work aesthetically, and the writing's alright (apart from that transphobic and fatphobic comment, which is definitely a turnoff), so… A "Worth trying if you're into this sort of thing, but be aware of the above."
A good detective understands other viewpoints. So… A good detective knows not to shit on other people. Just sayin'.