Source: Cashmoneys
Price: £15.99 (£17.98 for game+Soundtrack, £3.99 Soundtrack)
Where To Get It: Steam
Sometimes, getting what I want to see feels like a monkey's paw just curled. Thankfully, Wargroove is not one of those times. But oh boy, it could have been. After all, for all that the Advance Wars games were solid, they were definitely not without flaw, and irritation.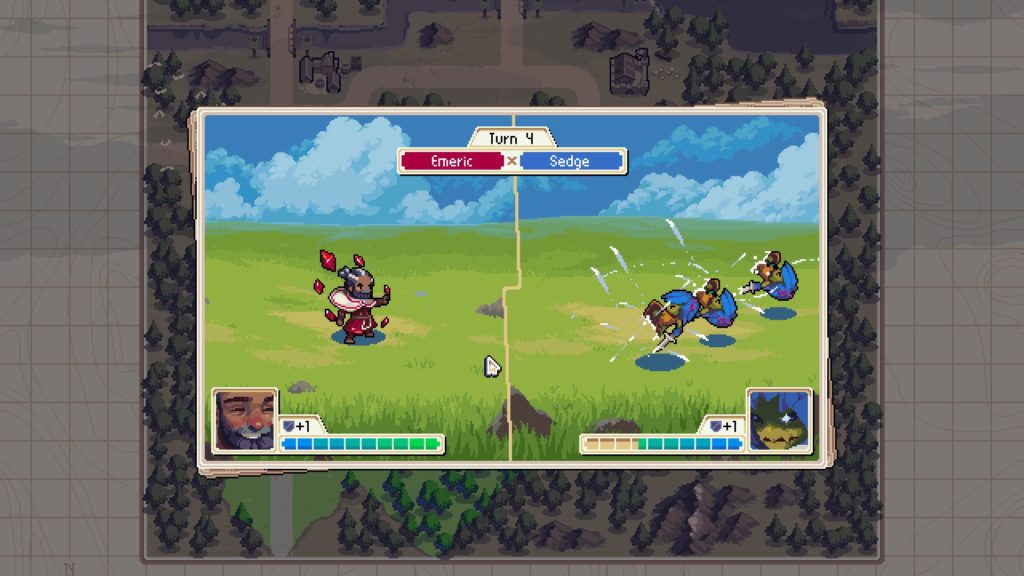 So let's talk about that, and how Wargroove definitely seems to understand, and try new things. The general idea is turn-based strategy, in which two or more commanders send their soldiers (Who can move and attack within certain ranges) to either conquer the battlefield by capturing the HQ, or defeating the opposing commander. The more construction buildings they own, the more units they can build from each, and the more villages they own, the more money they have spare to actually construct those buildings. In addition, commanders have special powers charged by combat, which can turn the tide of battle. So far, so AW, even down to many of the fights in story mode being down to misunderstandings (except with the EEEEVIL Undead faction.)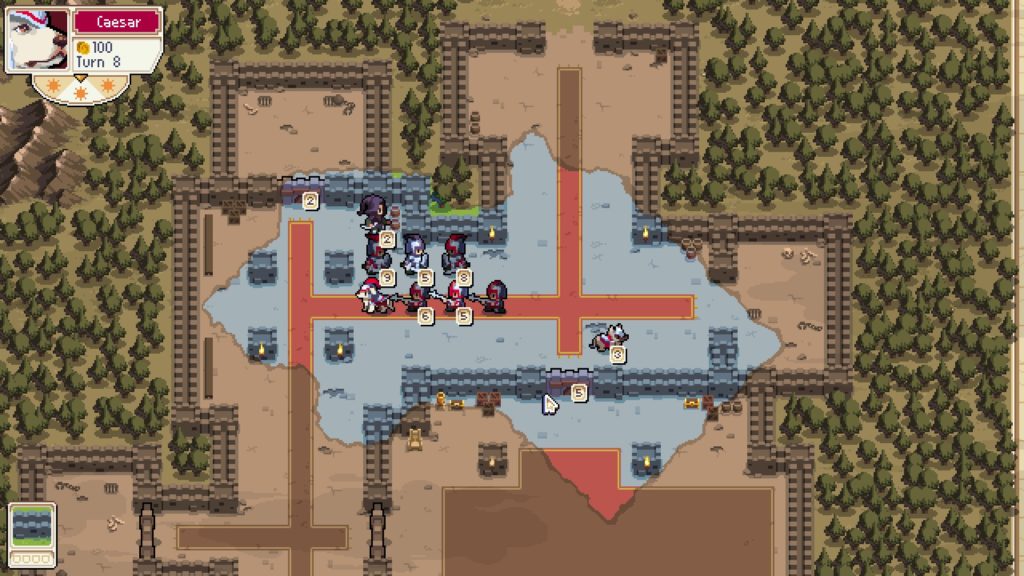 Where it changes, however, gets interesting. Yes, buildings get captured, but once they are, the side in question gives them HP before they can be recaptured, which replenishes slowly, but can also be used to heal surrounding units (A cool tactical consideration.) Units' critical abilities encourage you to play in certain ways (Such as archers being stationed to guard choke points, pikemen grouping up to tag-team enemies, or knights charging across the battlefield), and the commanders being on the field also changes things up, as they're basically super-units, balanced out by the risk of them dying if they overstretch, and the fact that commander powers are used by the commanders limits their utility somewhat. That still leaves a first turn advantage in multiplayer, from what I hear, but, overall, it's an interesting move, and expands the tactical options somewhat.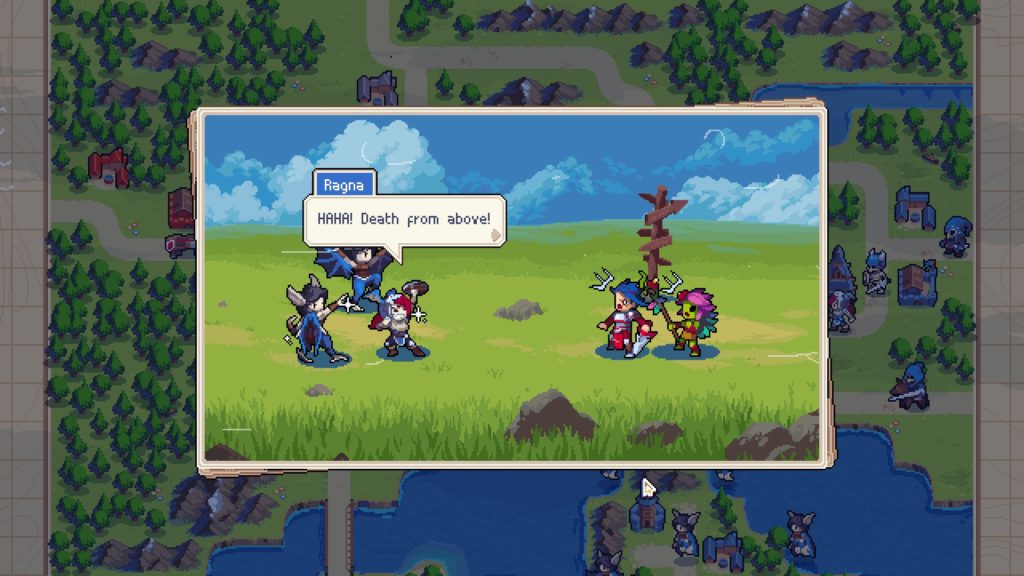 Now add in that the difficulty can be eased in several ways, allowing you to experience the game at the cost of completionist factor (Lower difficulties, which is also customisable, reduce the amount of stars you can potentially earn in a game), and a checkpoint system mid-mission, and the game is, mechanically, both pretty tight, and accessible. The UI is solid, the pixel art is good, the writing pays homage to its inspiration, and the sound and music is solid.
What I'm basically getting at here, is that Wargroove definitely gets the coveted "What It Says On The Tin" award, along with accessibility and aesthetic points, making it a good turn-based strategy, not outstaying its welcome, and what few flaws I felt I came across, are either relatively minor, or fixed with some sort of feature in recent weeks. Worth a look!
Vampire batladies, accessible strategy, good dogs, and cackling villainy. Yes, these are the good things in life.