Source: Cashmoneys
Price: £1.69
Where To Get It: Steam
Content Warning: There is a succubus in the game. This means implied mind control elements and life-draining sex. Otherwise, it's… MF sex, throughout.
NSFW games directly involving porn actresses is a long tradition. Not so long a tradition is that of NSFW games starring a cosplayer's persona, but Sweet Dream Succubus is exactly that: An NSFW visual novel featuring the persona of Swimsuit Succubus, a cosplayer. And said persona is hungry for two things: Cum, and the vitality of her chosen prey, getting it through trickery, supernatural charm, and, in some cases, powerful magic that halts time.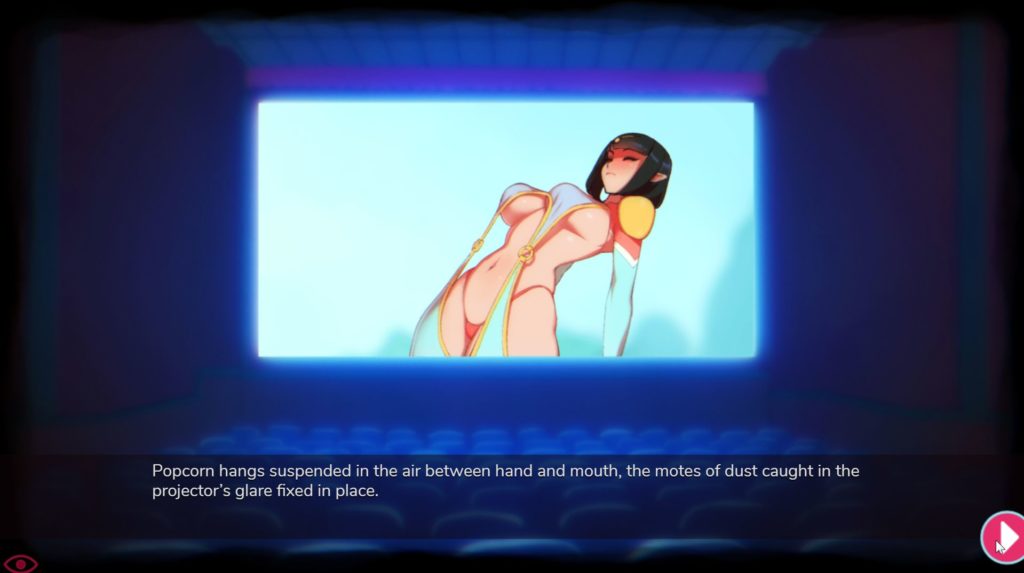 In any case, this is the story of an unnamed protagonist who, after a wet dream, wakes to find himself in odd situation after odd situation, involving the same succubus in different situations. In one path, she's a delivery worker. In another, she's a hot librarian. In another still, she's a doctor. But in all cases, the protagonist is being seduced, charmed, and… Well, feeling worse and worse the more it happens, because hey, his soul is slowly being sucked out.
So, let's begin with aesthetics. The art is very good, which, honestly, is unsurprising, since noted NSFW artist Doxy is involved, and the music fits well, not over-riding the game. My one critique of the music is that the reflective theme is used even once it's clear what the situation is, but that, honestly, is more a niggle than anything else. There's not much to the UI, so it's pretty clear. Click the play button to move the text onward (If you're interested in reading said text, don't click it or hit space before the text has appeared), and make choices via boxes. Cool, all clear, all nice. Again, only one niggling crit here, and that's that there are no text scaling options (The UI is scaled pretty nicely.)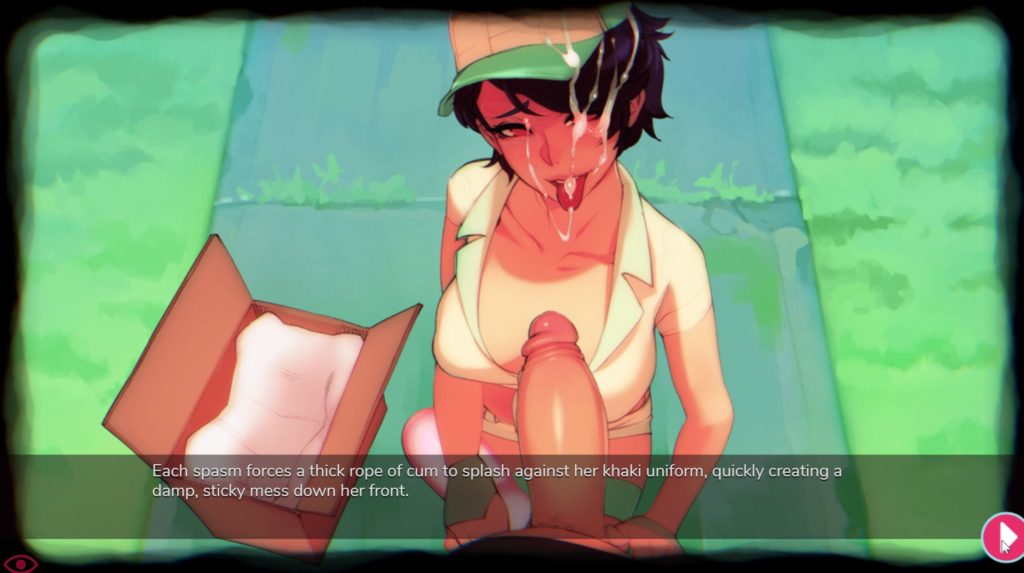 After a single loop, the game goes back to the beginning, and it's this where the lack of saves seriously hurts. You see, while an individual loop can take anything up to 45 minutes (depening on reading speed), a "good" ending requires 2 loops if you know what it needs, the "best" ending requires meeting those requirements. And, after starting a 5th loop without a bad ending (Gotta test for a bad ending), I just… Gave up. Even with rapidly hitting space for several cutscenes, it cost me 20 minutes.
There is also a lack of gallery, and I find myself, not surprised at anything in the game narrative wise (NSFW succubi follow the same pattern), but somehow finding it less friendly to the player than a difficult Htroidvania. It is, on the one hand, priced cheaply, but… I still can't find myself recommending it because basic functionalities of visual novels are just… Missing. The music is solid, the sound is alright, but options are basic, and… Well, I suppose you get what you pay for, although I am mystified that two big names in the adult industry made this.
I'm mostly sad, at this point. Wasted potential, overall.
The Mad Welshman doesn't mind succubi, overall. They leave him alone, he doesn't get out the binding circles.