Source: Cashmoneys
Price: £4.99
Where to Get It: Steam
Ahhh, shoot-em-ups have such an interesting family tree. From space invaders, to 1942, and Gradius, and Uridium, to… Well, a whole world of little to middling changes with big effects. And Gradius, or, more accurately, Parodius appears to be the inspiration for Octonaut, a fun little shmup about an octopus that's going to save the world. And look cartoonishly cute and oblivious while doing so.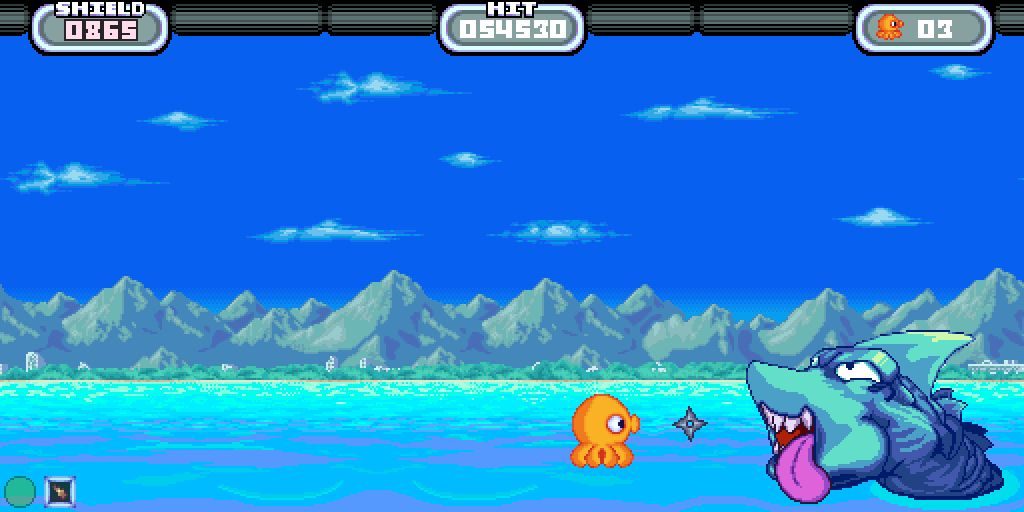 Mechanically, a shmup is a subtle thing, most of the time. Yes, okay, "gun go bang, thing go boom, get score, don't get hit" is not subtle at all, but the reason a lot of patterns in shmups look familiar (The snake, the circling, the "I'm just going to sit here looking dangerous before shooting") is because they clearly communicate expectations to the player. What Octonaut has, in addition that, and an interesting set of weapons, is dodging into the background, and a very timing based outlook rather than a twitchy one. For example, as with games like Twinbee and Parodius, the score items increase in colour and value the more you shoot them… To a point, after which they revert to the lowest point value, and you have to do it again… If you have the time. Movement is relatively slow, and enemies vary a fair bit in their tactics, so it's more recognition. And I like that.
Aesthetically, the game works really well. The music is Sega Genesis/MegaDrive inspired, and it is indeed heavily reminiscent, with a variety of moods, all well crafted tracks, and the aesthetics, similarly, are that cartoonish, clean look seen in shooters of the period. It's pretty, and this, also, I appreciate.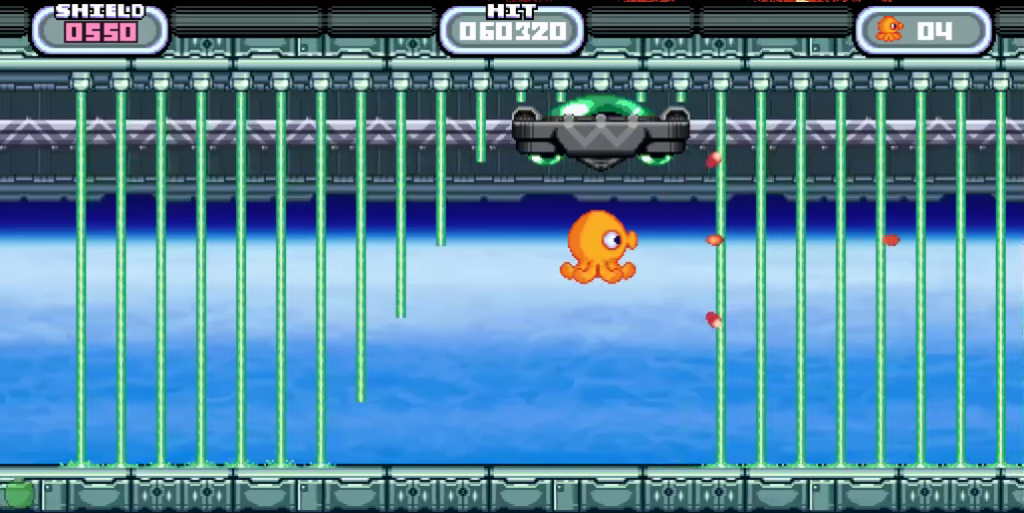 Okay, things I appreciate a little less. Screenshotting this was annoying, because the game's window is not customisable, and is, in fact, quite small. Playing it in full screen is fine, but… Yes, the default window being tiny and unchangeable annoys. It's more a reflection on me and my time-starved ways that completion appears to be required for Custom and Panic modes, instead requiring you to get through the game (Thankfully, Normal difficulty is both generous with lives, with good health, and is definitely do-able, I can report), so that one goes under niggles, but otherwise?
Otherwise, this is a solid shmup, with fine music, good aesthetics, solid wave design, and interesting bosses. Its levels have interesting gimmicks to them, none of which are frustrating (Although some, like laser jerk, go on a bit too long), and… Yeah, shmup fans, chalk another one to check out, this one's pretty nice!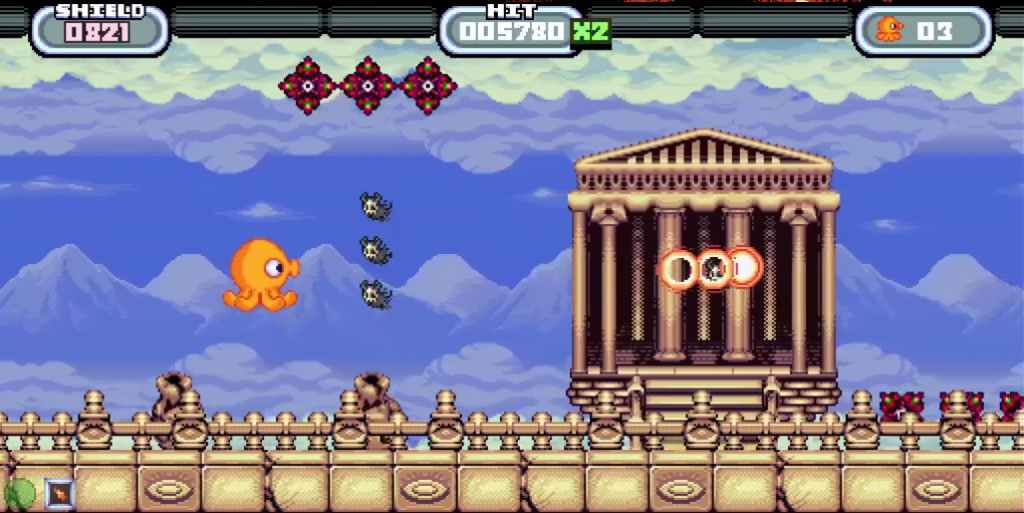 The Mad Welshman doesn't know what's been going on with shmups and windowed mode, but… Heck, this month has a lot going on overall…