Source: Cashmoneys
Price: Minimum $1, but if you drop less than $5 on it I'll be disappointed in you.
Where to get it: Itch.IO
Content Warning: This game has themes of self harm and suicide, and a depiction of suicide. As such, the review has been age gated
Anyone remember Cyber City Oedo 808? To me, it was one of the more interesting cyberpunk anime out there, because it not only had your oppressive government and criminals trying to fight the system (Albeit, because they were captured by the system, in small ways), but vampires, ghosts in the machine, and psychics. It was short, but it captured the imagination.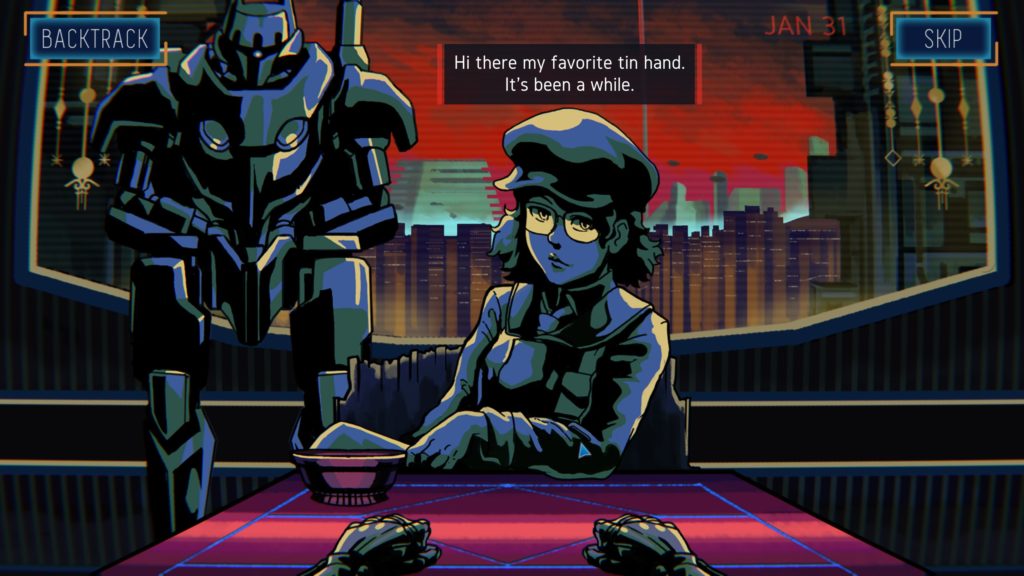 Divination, also, is short. But boy, does it capture the imagination. Imagine, if you will, a city that had, until a while ago, been run by Mother, an AI that, for some reason, decided that life was pointless, and, since the people believed her… Well, suicides and horror skyrocketed.
Imagine, if you will, a disembodied pair of hands in a room. They choose runes picked by their claimant, who is invited to their home with accurate predictions of their near future to tempt them. The payment for this service, answering one of their questions, is to recount a dream they had. Imagine four such divinations, each difficult questions, sometimes painful questions. And, at the end of those divinations, the hands sit back, look at what they have done… And are, for some reason, unsatisfied.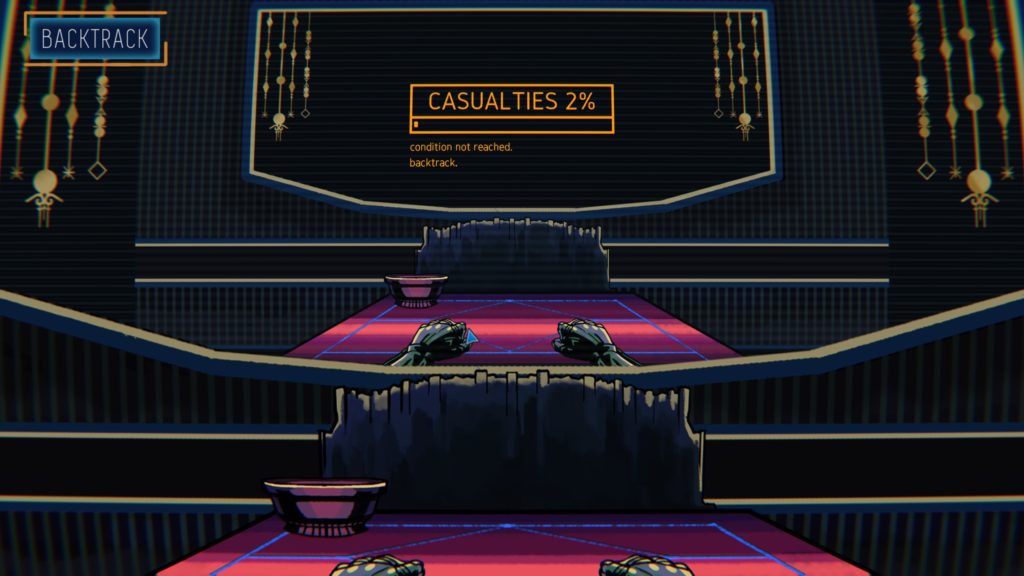 Divination is short, but goodness me, it has atmosphere, a clever gimmick, and replayability. Helped by the fact that you do not, strictly speaking, know what the runes mean yourself. Your avatar, the Diviner, most certainly does, as their confident predictions based on what you choose show (I was only disappointed once, but it was an important one), but you don't. And arranging those symbols well is the key to your choice.
Aesthetically, the game has M O O D. A darkened room. Slow synth. The sharp tap of your steel fingers to change channels, meet guests… The red words on your screen, endlessly repeated, to speak. And the writing… As mentioned, some of the divinations are painful. Will my daughter wake up? Is there meaning to my (robotic) life? (Robots have, since Mother's suicide, been fitted with anti-suicide protocols, so this is… A very important question.) And the dreams. From the very start, they're disturbing, symptoms of a city clearly in pain. The English isn't perfect, but the mood still gets across, and the mood is, for want of a better word, portentous.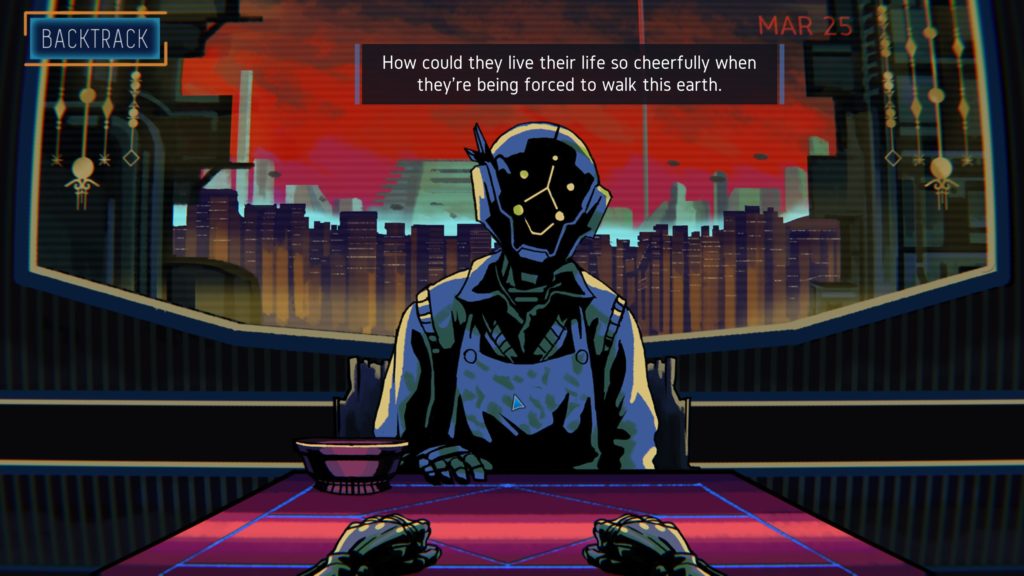 I won't spoil what's most disturbing about it all, but… I got there, and it's an interesting twist. Divination is cyberpunk as hell, albeit from a twisted perspective, it's definitely got its horrific side, and I heartily recommend it for fans of short, mood-heavy narrative pieces.
The Mad Welshman has cast the runes, and he confidently predicts he'll have 20+ reviews this month. No, he didn't already know that, shut up!