Source: Cashmoneys
Price: £3.99 (or the option to donate more on Itch)
Where To Get It: Steam, Itch.IO
Content Warning: Anal sex.
Ohhh boy. Since superfolk began, people have wanted to fuck their hero(ine)s. Well, most of them, anyway. Not sure what anyone sees in this Doctor Strange feller. And the premise is… Well, it's very silly indeed. Lady Luck, the most powerful superheroine of New Dork City (Argh) is slowly losing power. And the solution, as it was with the hero before her, is to pass it on to a lusty protege by fucking… Because her power comes from fucking. So… Your quest, should you choose to accept it, is to power up by fucking other heroines! Do your duty, hero!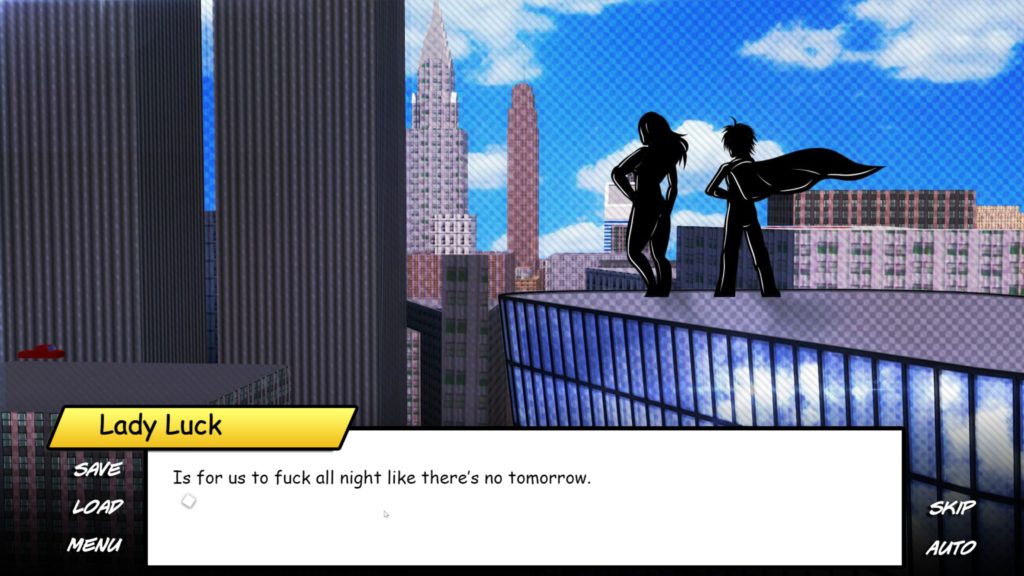 Let's get a thing out of the way: It leans into the cheese of superhero comics hard. So hard, it was actually a little painful for me. Each character gets only a short amount of scene time (2 encounters, the second of which is "And then they fuck"), and they're trying to get across what sort of characters they are in a very short space of time. Ah, here's the Tony Stark standin. Here's the Miss Marvel. Here's the… Mix of Batman and Raven? And here's the Human Torch. Oh, and the two villains, one of whom is a running gag for the majority of its short time, and one of which is… Well, she's barely a character, to be honest, and her final line in several of the endings is one hell of a nonsequitur (Something along the lines of "I NEVER DISCOVERED THE MEANING OF LOVE!!!" … Er… Yes. You could have gone about that a little differently, love.)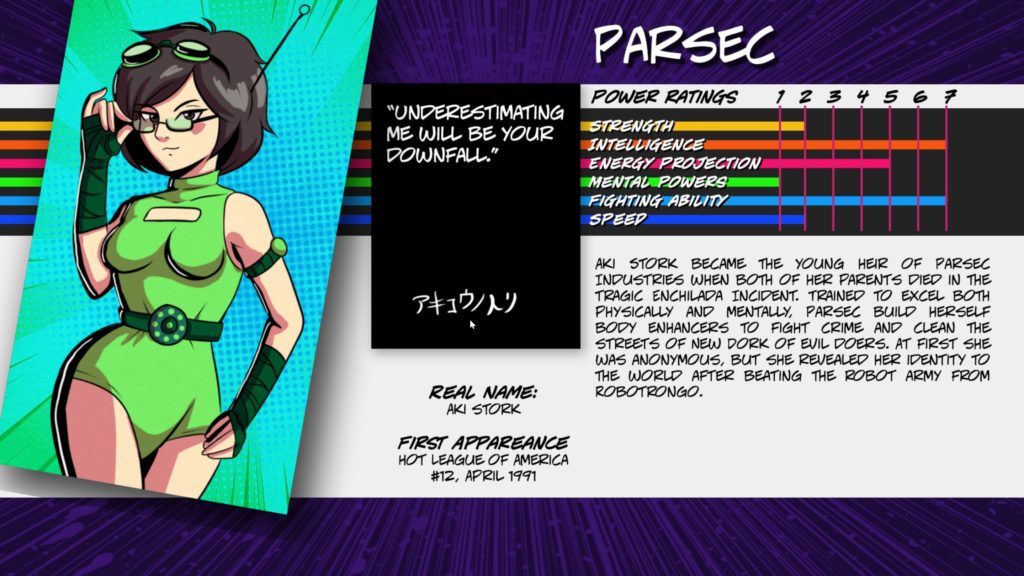 They do manage to get across their characters for the most part (Parsec being the least likable), and I do like the collector's card style introductions, but… The writing is okay, with a few segments that just feel forced as hell, even for a parody.
Now, this isn't really a complex VN. Visit each of the locations except the one in the bottom left, visit that last, and bam, you've fucked everyone, and gotten the best ending. Having missed the other four by not undertaking this basic task. Don't worry, you're not missing anything worth a CW, although whether you find the three girls ending or all girls ending the best really depends on whether you're a pairing person, or a super-team person. And yes, that was innuendo.
Aesthetically it's… It's okay. A cel shaded anime style for the characters, which works pretty well, a mixed bag of locations, and some music that… Can get overbearing, with no real option except to turn it off, rather than down. This, along with some occasional performance hitches, and the fact that the game forgets you were in windowed mode the moment it hits the title screen… Kinda bring it down.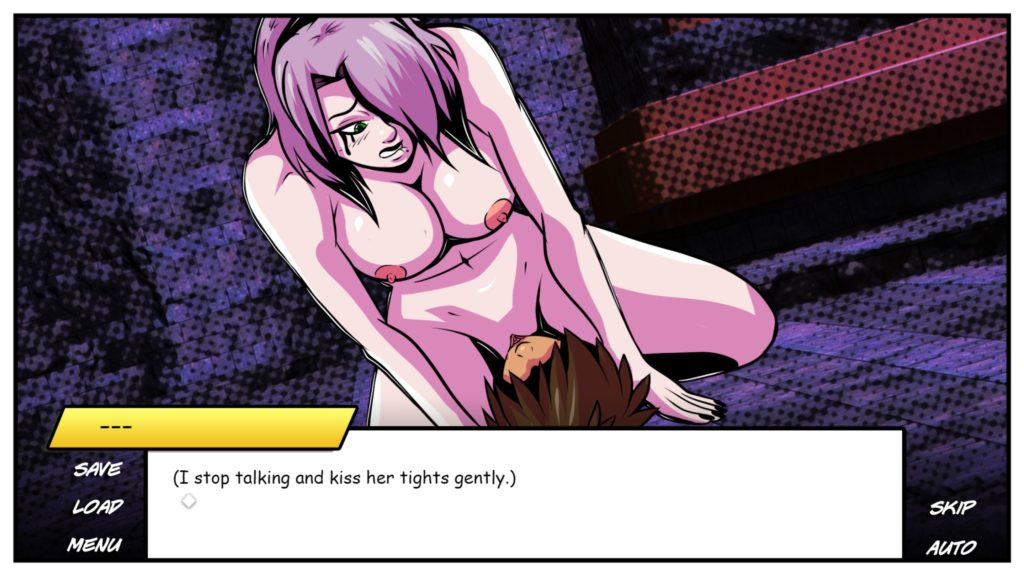 Still, this isn't really a thumbs down or thumbs up. The heapings of cheese and ham may turn some people off, but this isn't really a bad game, and it costs very little to give it a go. At worst, it's something that turns you off well before the ten minute mark, and at best, it's something you can enjoy for an hour or two.
Being a vaudevillain, I regularly lose to superhero(in)es. Sometimes they even tie me up… Bless their cotten socks!