Source: Cashmoneys
Price: £6.49
Where To Get It: Steam
Swiping left and right… Now there's something with connotations. Do you swipe right, and lose a little Energy on a conversation that may or may not go somewhere, or do you swipe left, and lose some Humanity as you buy into a reductive system and make someone's life a little worse? It's a tough decision. Thankfully, Little Dungeon Stories not only adds the options of swiping up and down (occasionally), but it's a much more simple affair. Keep your four meters higher than 0, go as long as you ca- Waaaiiit a minute…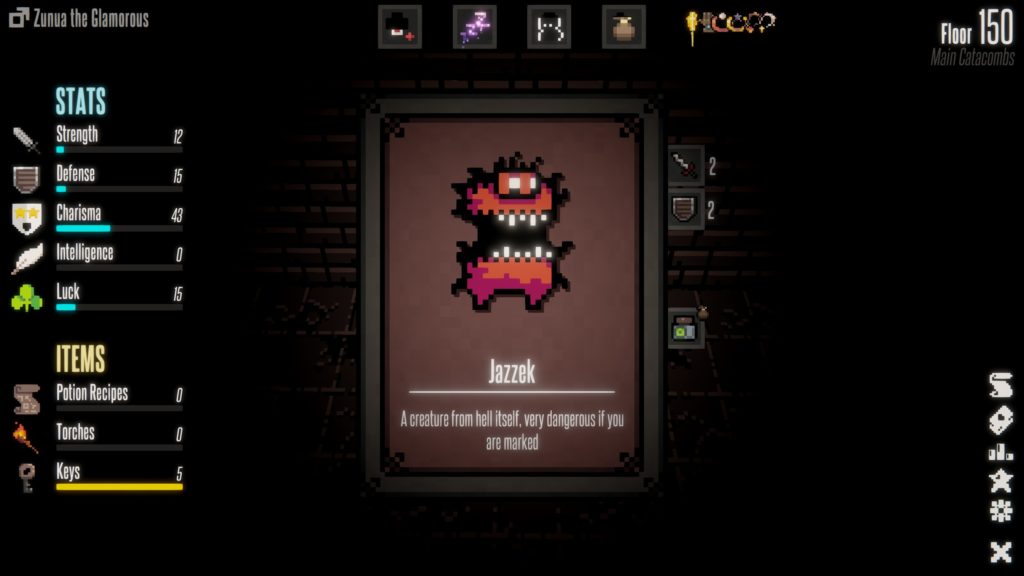 Okay, this is basically a roguelike, along the lines of Reigns, where you have four meters (Health, Energy, Humanity, and Money), and all you have to do is get to the heart of the dungeon. Simple, right? I mean, you have a minimum of two choices with every card you draw, and each one raises or lowers stats, or makes you equip a thing or sell it, or drinking a potion as opposed to keeping it…
Well, about that. You see, one meter will go down with every choice you make: Your Humanity. And sometimes, the choice isn't whether you gain a thing or stat, or lose a thing or stat… It's about how much you lose… From where. For example, when a spike trap happens, you could use 15 Energy, and maybe it would go alright. More often, though, it'll then cost you 30 Health. Or you could spend 30 Energy you… Might not have.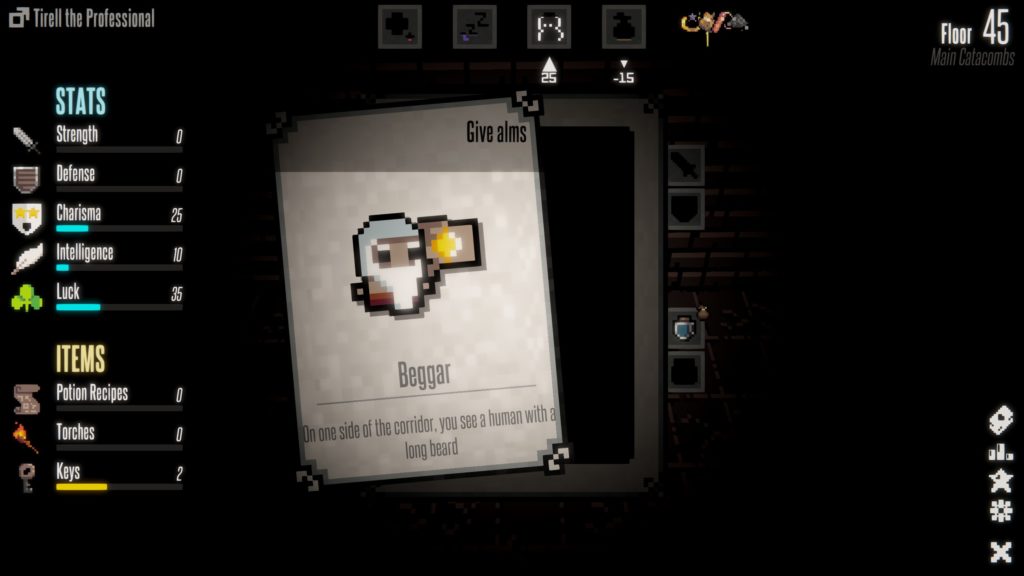 It isn't always difficult, but it definitely can be. Adding another random element, the fact your adventurers are always different, adds some replay value… At the cost of some runs being more difficult than others just due to the nature of the person. And you quickly learn that some paths… Are going to be difficult no matter what you do. Like the Library. If you have high intelligence, you can do a lot of things… At the cost of Energy. A fair bit of energy. Or you can craft a potion recipe, to make lots of potions next time you meet an Alchemist, or buy things from a Wizard… For energy. You're going to be losing a fair bit of Energy in the Library. I hope you had a potion ready!
But, for all this, there's a few reasons I actually quite like this one. First of all, it's short. In less than an hour, I'd gotten the gist of the game, and had four runs, three of which ended disastrously (mostly with me lying on the floor of the dungeon, too apathetic to move forward or back… Just like a particularly bad day, honestly, except with more wandering monsters), and the final one somehow beating the bosses, completely not understanding what pillars or anvils did, and reaching the Dungeon Heart. Go me, and my largely oblivious himbo!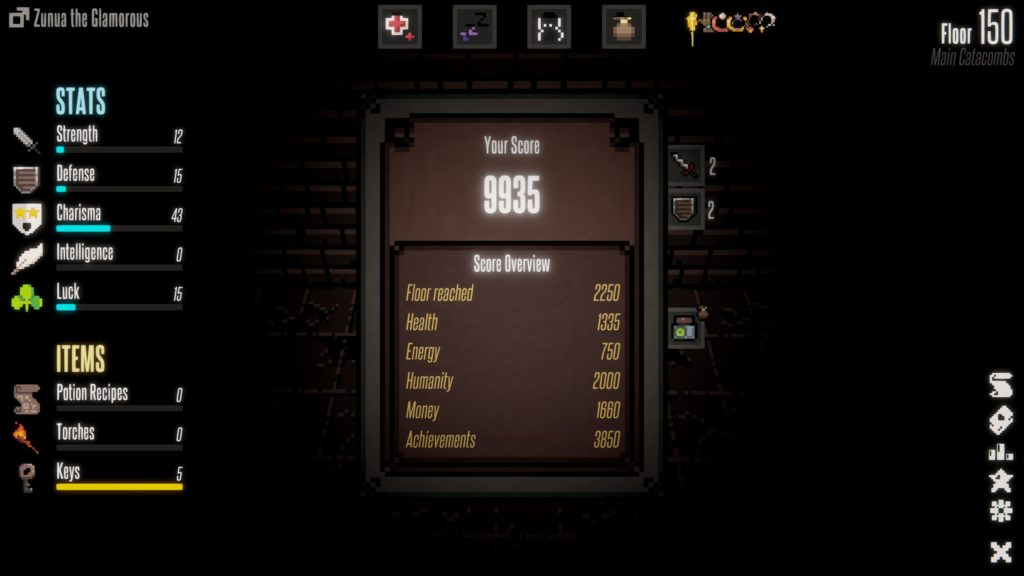 Secondly, it's pretty accessible. Text is clear, what an item is is clear… The only thing that's not so clear is that the card text fades into the thing you want to do, so actually choosing a thing can be a little hard to read. It's turn based, it's simple movements, the music's nice, the pixel art on the cards is nice… It's a pretty solid game, and a good lunchbreak prospect. And, of course, it Does What It Says On The Tin.
So yes, this is pretty much a recommendation.
The Mad Welshman swipes left on this game.