Source: Cashmoneys
Price: £15.99
Where To Get It: Steam.

It says a lot about how well Katamari Damacy has aged that, years after its original release, I still sing along to Katamari on the Rocks with the same enthusiasm as when I first heard it, and I just nodded when the keyboard controls were WASD for left stick, IJKL for right stick.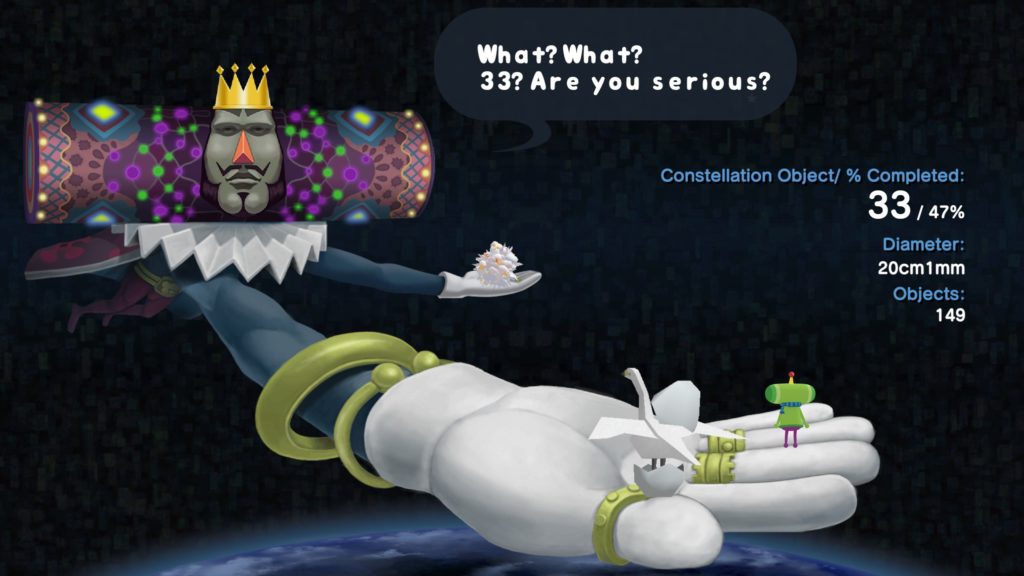 And, of course, when it came time to play again, I swore in much the same places.
For those who never saw Katamari Damacy before now, it's a fun arcade game in which you, one of the Princes of All Cosmos, are cleaning up your dad's mess (He broke all the stars in the sky), by rolling a sticky ball around the Earth, gathering up as many items as possible in a time limit to create new stars. Anything the same size as your Katamari can't be picked up, anything bigger than you actively knocks items off your Katamari when they hit you (or vice versa), slightly smaller things may take two rolls, one to knock them over, another to pick them up.
Why yes, a lot of the things you roll up are people. I'm sure they're fine with being turned into a star!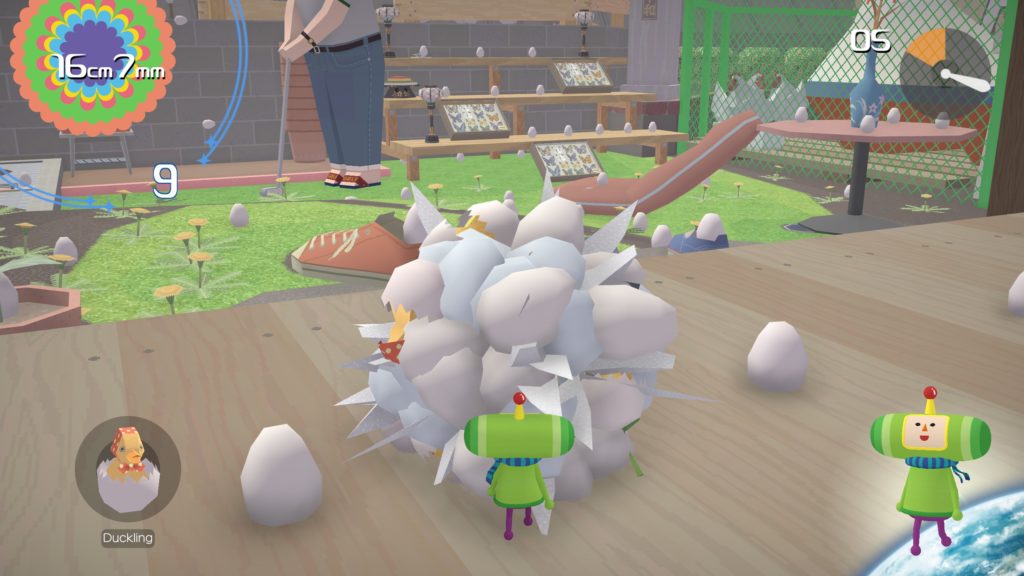 In any case, this is essentially a remake, fixing some of the problems of the earlier, and, at the time, somewhat ambitious game, while retaining everything else. A light hearted soundtrack,varying from triumphant a-capella, to smooth and jazzy. A solid, low-poly aesthetic, even carried into its animated cutscenes, where the strangely cuboid family witness the events from a slightly different perspective. Even the interesting writing, which varies from light-hearted, to light-hearted covering a darker side (The King of All Cosmos is, overall, a terrible dad at this early point in the series. And, you know, turning Earth into a variety of stars, piece by piece, in order to fix the mistakes of the parent.)
Improved, meanwhile, is a bit of responsiveness, adding keyboard controls (Although this is one of those games which was definitely designed for twin-stick gamepads, and so, it's preferable to play with one),and takes advantage of the extra performance it can squeeze out so that the larger, more filled levels no longer slow things down.Which, overall, means it's a solid rebuild of a classic and interesting game with a unique aesthetic, and no more needs to be said, right?
Not quite, although what's left are, essentially, annoyances. Video and sound settings are not accessible until the tutorial is completed, and the game essentially throws you right in. Beyond this,however, there's enough quality of life improvements, and the game's formula remains pretty fresh, that yes, even for £16, I would recommend Katamari Damacy fans give this rebuild a go, be that on PC,or on the other platforms it's released on. Even the local multiplayer has been preserved.
The Mad Welshman appreciates a good aesthetic. Almost as much as he approves of the wanton, joyful chaos.