Source: Cashmoneys
Price: £11.39
Where To Get It: Steam
The Invisible Fist of Capitalism. It stands ready, waiting to grind you down under its knuckles, to pummel you with sudden charges and unexpected disasters. It feels nothing, being an idea, and yet, it's an idea that hates you, yes, you, personally. You cannot bring enough to its gaping, central maw to satisfy it, so it will destroy you, singly or in groups. Welcome to Late Stage Capitalism.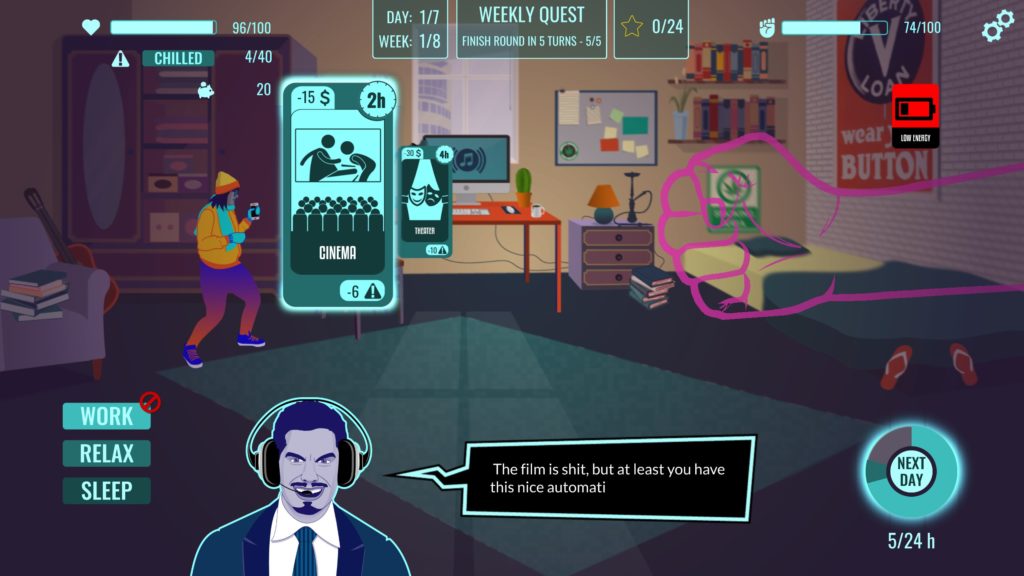 So yes, this is another one of those games that has the content warning "Too Fuckin' Real", even with deliberate parody. Joy of joys. I needed that in my life right now. And this, funnily enough, is Invisible Fist's biggest obstacle to success: It does what it sets out to do a little too well.
Okay, let's unpack that: Invisible Fist is a turn-based, resource management game where your opponent is the Invisible Fist of Capitalism. As one of three characters (In fact, for a while, it will only be one of three characters, more on that in a moment), you attempt to survive, as long as you can, and maybe, just maybe, fight the fucking thing off you.
Suffice to say, what with that "Too fuckin' real" comment, the odds are not in your favour. Even as your starting character, a douchebag startup techbro who is trying to create and market MONA, Mother of the New Age, an AI claimed to be for "Millennials who need new mommies" (Yes, he's a sickening shitlord, ignorant of the fact that yes, he's a Millennial too), while meeting the demands of both capitalism… And his own, clinging mother (Do you, perhaps, see where he might be projecting a bit?)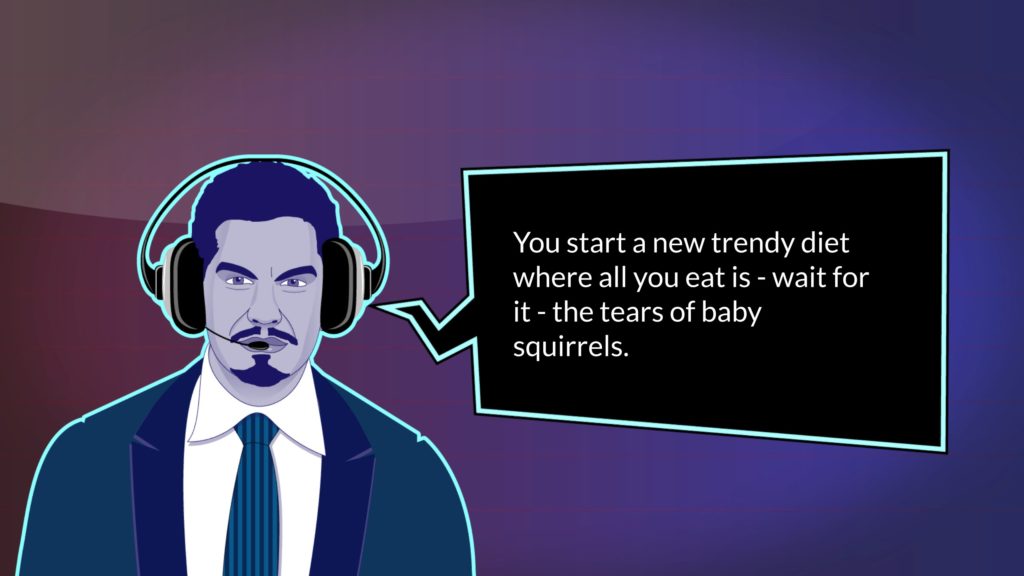 So… Starting as a rich kid exploiting his workforce, blind to the ills of capitalism could easily be described as "Oooh, aren't they bold?", but… No matter who they would have started as, the tone of the game itself would have made this one emotionally draining. Considering the other two are "Self made college student selling weed to get by" and "Indian Factory Worker far from their family and lover"? Yeah, this wasn't going to be easy. And it could all too easily emotionally backfire, considering… The Announcer.
The Announcer is the fucknugget who enjoys watching the world burn. He's the shitheel gatekeeper, the Trololol asshole… And his insufferable, hateful spin on things very often veers into "Okay, the writers need to take a fuckin' step back and seriously consider this guy." Put it like this… Techbro's techy startup is emblematic of the worst excesses, just like seemingly everything in this game, and so… Oh look, let's add a content warning here for a random chance of "Mentions of Non-consensual Sex", shall we?
Of course, unlocking a new character means new challenges. For example, Rena, the student, has limited funds, and her work options… Well, they don't always make the bucks that are worth your time. And relaxing costs money. It nearly always costs money. Or health in terms of her pet cat sometimes deciding that no, it wants to roughhouse (nastily) instead of be scratched behind the ears delightfully.
Individual games of Invisible Fist go by quickly, but only by doing well, by meeting its (sometimes deliberately bullshit) challenges, and by defeating the Fist with good work-play balance, can you earn… Two, more difficult challenges. Interesting ones, and with the same level of social commentary (Spun by the Announcer in as shitty a way as possible, sometimes even if you nail it), but… Yeah, this game gets too damn real sometimes, in uncomfortable ways. So… Well designed, in that sense.
The Mad Welshman isn't sure what to add. The shittiness of Capitalism kinda speaks for itself.