Source: Supporter Gift
Price: £34.99 (Iga's Back Pack £7.99, Soundtrack £7.99)
Where To Get It: Steam
Ohhh, Castlevania. The mere name evokes memories of violin and piano laden music, memorable monsters, and, of course, a castle with a monster in it who plans to destroy the world. But alas, Castlevania is no more.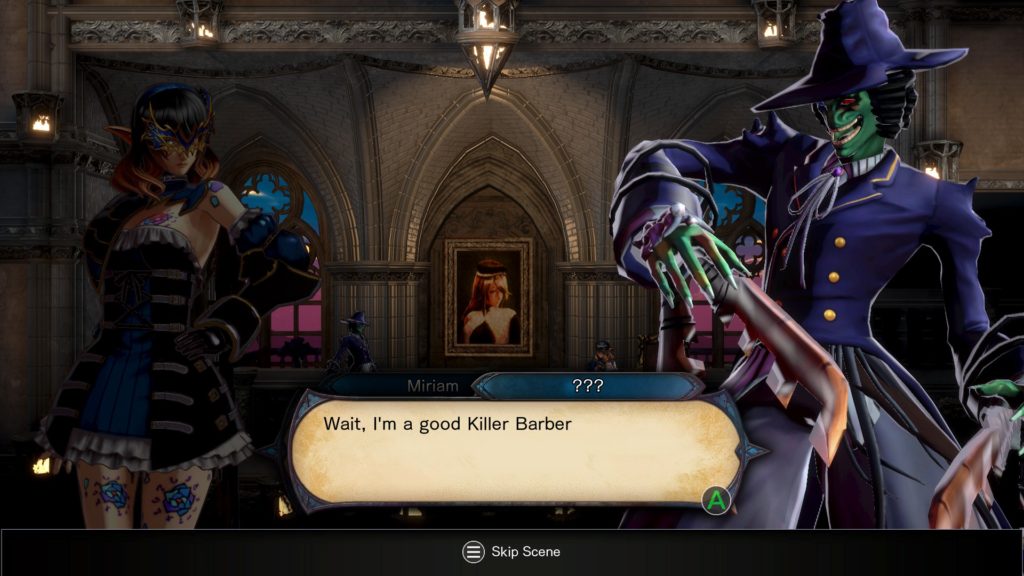 Good thing ArtPlay have perhaps created a new name: Bloodstained. And, for a first outing, it's… Pretty close, if not spot on, to what I wanted, at the very least. A castle to explore, with paths opening up the more I fight. Memorable monsters with a mythical bent (Props on the Welsh and Gaelic stuff, by the way. XD.) Equally memorable characters, even if some of them are, on the face of it, a little stereotypical (But still highly enjoyable.) And some bloody amazing music, paying homage to the tunes and world that the team had previously created.
Honestly, from the moment Castlevania big name Koji Igarashii threw down his wine glass, it was pretty clear that this was going to be polished to an eerie sheen. And, funnily enough, it mostly is, as I have very few complaints… Mostly things that could just be me (Zangetsu and Andrealphus were somewhat painful for me, but part of this could be I was going quite INT heavy), or things that have a solution (On keyboard and mouse, RMB hold + MMB click for directional spells is somewhat of a pain, but… That can be rebound in a way that's more playable.)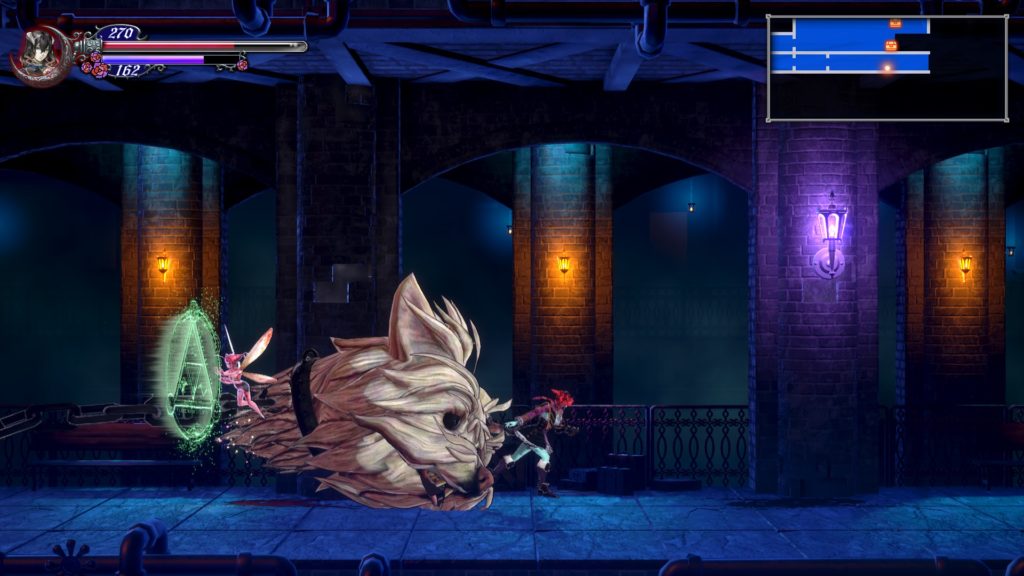 So, for those new to how a Castlevania game works, this is basically the deal: There is a big castle that has appeared out of nowhere, casting demons and other gribbleys across the land (Some of which looks too cute to destroy, but you sort of have to. Sorry, demon pupper!) You, Miriam, one of the two survivors of the first attempt to summon demons, have come to stop the other, Gebel, from conquering the world (but maybe not all is as it seems?), with the power of Shardbinding (Taking demon's souls, and taking them into yourself to gain new abilities), whatever weapons you can find, get in quests, or craft (Often very lovely to boot, each with their own special moves), and the fact that nearly everything that looks vaguely like a torch contains money or mana when smashed, have to save the world.
Aaaaand inhale, after all that! I love the feel, the cries of the beasts as they vanish, or their characterful moves. I love the music, and, funnily enough, one of the best love letters to the departed Castlevania involves this (Sit at the piano. And just wait for a soulful goodbye to what was left behind.) I love the designs, especially those of the two Shardbinders, Gebel and Miriam. And I love all the little touches inspired by the Castlevania series. Shardbinding works like Circle of the Moon. The Crafting works like some of the later titles.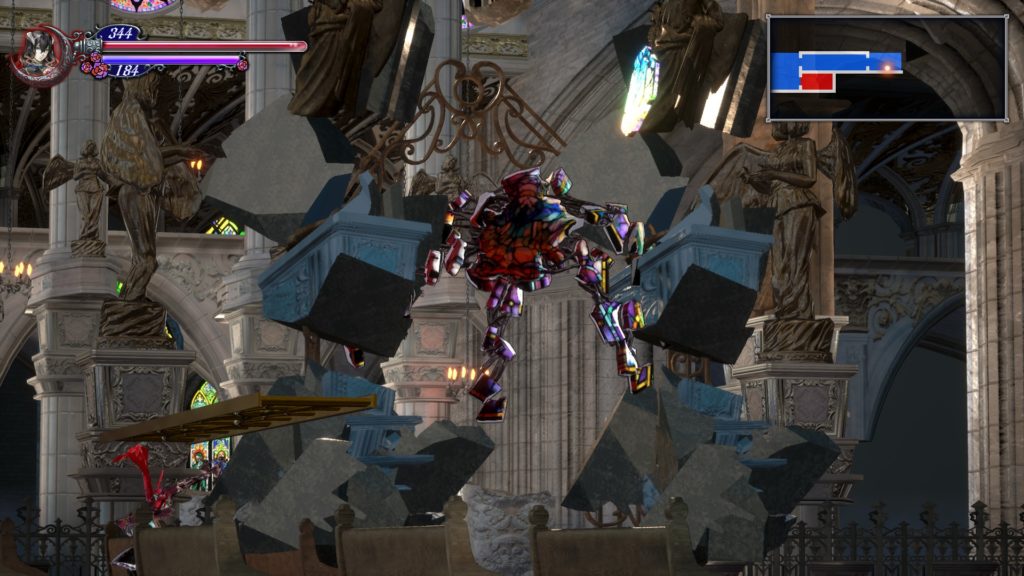 Look… I could rhapsodise for a long while about the feeling of beating down demons, getting new stuff, finding new areas with the new stuff, and the laughter at, even to this day, finding Wall Chicken… But overall, Bloodstained is the developers showing their love to the series they couldn't carry on, by bringing it a new name, and all the care and design they'd honed over the years. It's good stuff.
The Mad Welshman kneels before the Dark Lord. Nuff said.