Source: Cashmoneys
Price: £5.79
Where To Get It: Steam
Other Reviews: Early Access
Sometimes, a game changes in Early Access. Quite dramatically, at times. Others… Not so much. Case in point: Abyss Manager, a game where, last time I looked at it, I effectively said that the game didn't want to be played, what with poor tutorialisation, lots and lots of grind, and, due to a big part of that grind being trying to balance beefy bastards of various species trying to kick down your door as a dungeon keeper, tournaments between other dungeon keepers, exploration, research, building up your funds… And beefy bastards takes up the majority of that time. And this, as I've mentioned before, is a crying shame, because there's a cool research tree. Exploration is an interesting idea, even if its implementation is pretty basic: Send X of your employees to a site, hopefully pass a skill check, get loot.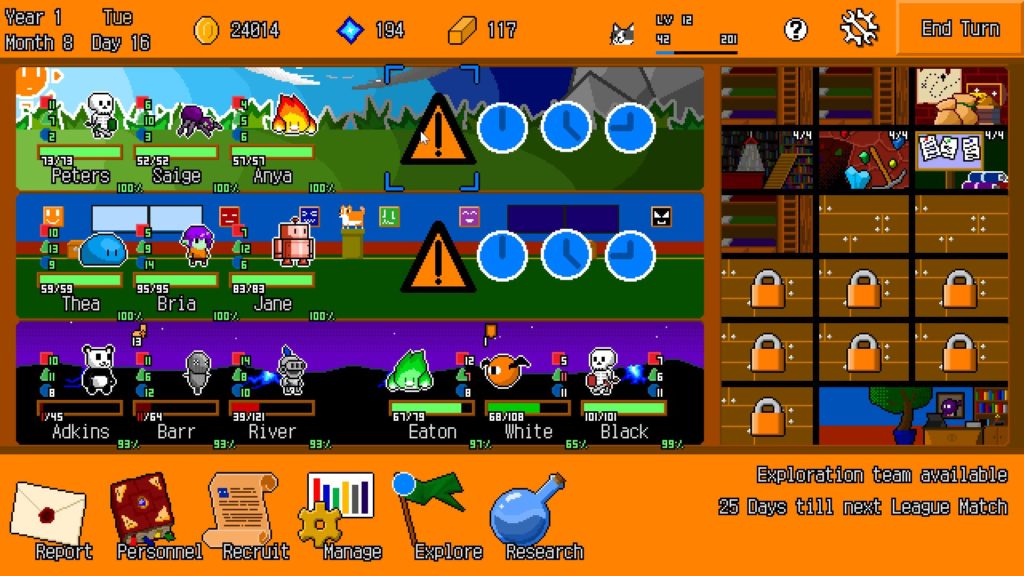 …Come to think of it, most of the systems in the game are like that. It's a very dry game. It's colourful, aesthetically, with some good lo-fi spritework, but battling is the majority of what you do, and everything else… Well, it's just kind of there, and some of it (exploration and matches) will take some of your most powerful creatures away from either employment or the battlefield for several turns (As in, easily 7-10, sometimes more.)
As such, there really… Isn't much to say. The grind still exists, as bad as before, the systems are ho-hum, the aesthetic can't really save it from that, and, even turn based as it is, it's somewhat stressful to play. I find myself struggling to write more, and so… I guess I'll finish up by saying that, alas, things didn't improve, and I can't recommend this unless you're really a fan of grind. It's no doubt added some things, but… I can't see them, precisely because the overall experience is dry and unappealing.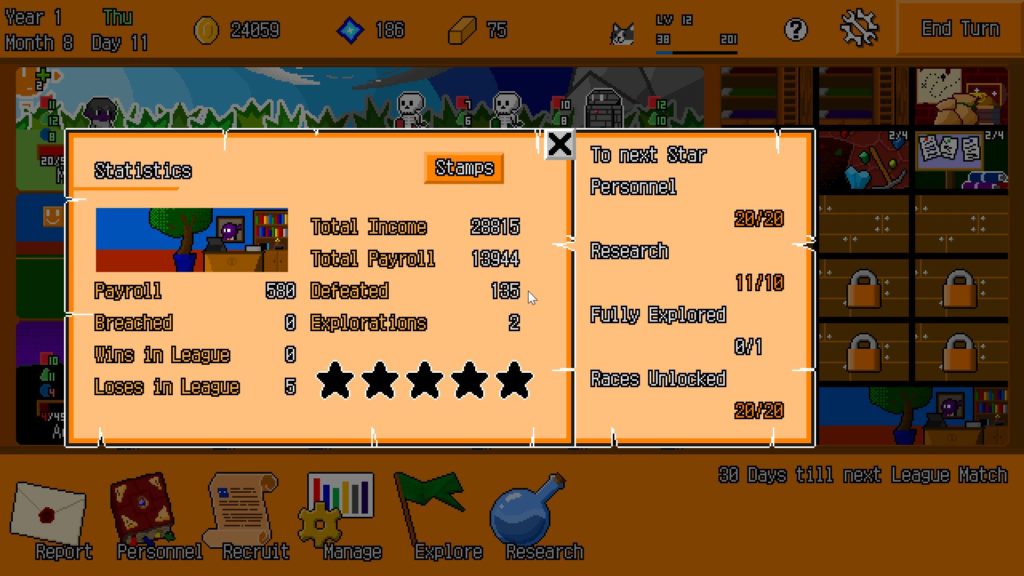 The Mad Welshman sighs. Sometimes he hates his job.