Source: Cashmoneys
Price: £49.99
Where To Get It: Steam
CONTENT WARNING: It should be mentioned that Zanki Zero deals with adult themes like abuse (sexual or otherwise), gaslighting, and murder, so… Yeah, be warned, this game deals with squicky subjects.
It's an interesting exercise, to tot up the thematic elements of a developer. And for Spike Chunsoft, there's a fair amount to pick from. Sins of the past. Just about believable pseudoscience made believable. Big twists. And attacking the heartstrings with comically large pliers.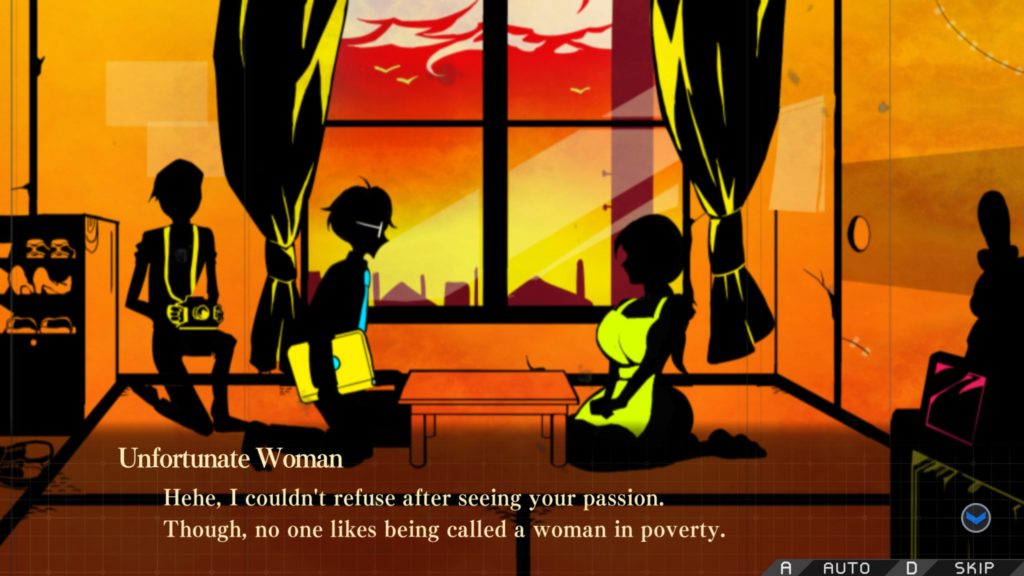 And Zanki Zero definitely goes in for all of these, along with a bit of cringe early on. If I had a nickel for every time a "wacky" cartoon character was just groan inducingly gross, I'd have enough to whack said cartoon characters with a small sack of nickels. Thanks, Zanki Zero, for the unnecessary addition that one of your MCs is proud of pissing themselves on camera. I'm only grateful that's told, not shown.
Iiin any case, once the game gets going, the cringe seems to die down (somewhat, although content warnings for abuse, sexism, violence and murder definitely apply throughout), and the game gets interesting. A survival RPG/Visual Novel hybrid, Zanki Zero follows eight protagonists, and… Seven sins? Ah, one of them is secretly an architect of this whole mess where humanity is extinct, and eight (?) clones of people are asked to rebuild a cloning machine to resurrect humanity, despite the fact that they, as clones, cannot breed. I'm sure this'll at least try to make more sense down the line, but at the beginning, mysteries, gribbleys, failed human clones, and ruins abound, with various systems unlocking as you go. Building elements of your base. Cooking, crafting, upgrading. And, through it all, the clone mechanics.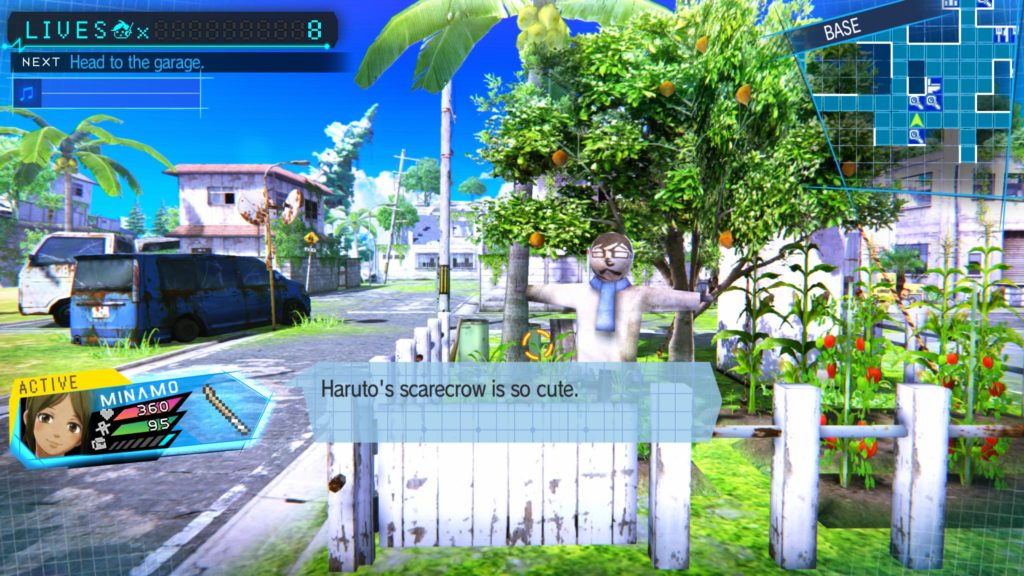 At first, as described, it's stressful, and the game makes sure to kill off a character to get the point across, but, while death isn't the end, and can be beneficial in certain aspects (Dying in Adult life, for example, extends Adult life by 1 day), it costs to resurrect someone, so care must still be taken, as there's a lot that can screw you up. Traps, monsters, the threat that some of the gifts you get from the EXTEND Machine have strings attached. You know, losing what's left of your humanity, that sort of thing. I've been playing it on the second difficulty setting, and this honestly seems reasonable for me, since my only party wipe was through overconfidence. It's only later, with the introduction of various traps, that it starts to get properly mean. God-damn bird…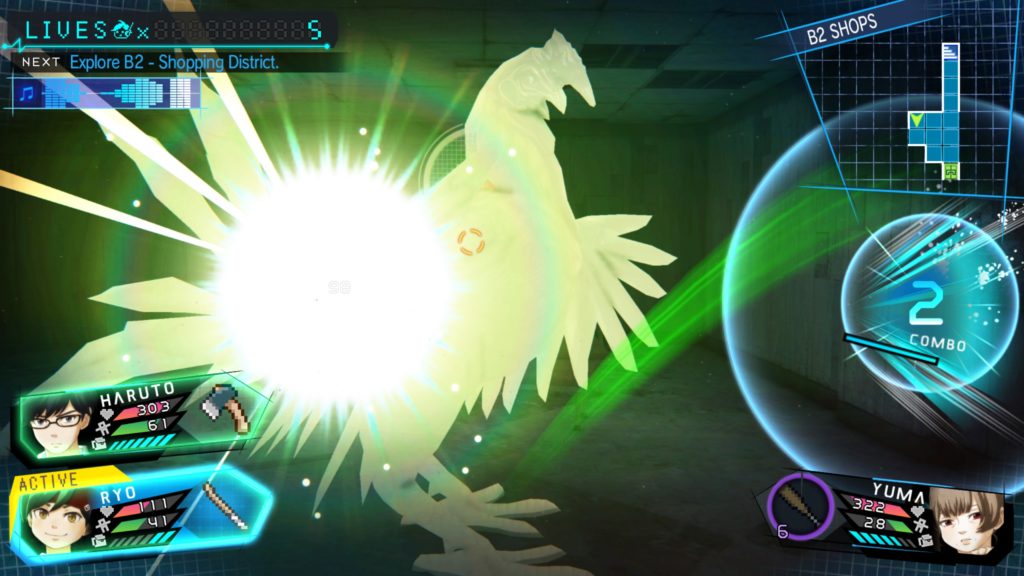 The game's pace is, honestly, pretty good, and, some odd keybinds aside, it tutorialises pretty well. This, plus the interesting way combat and "survival" plays out (The bars, equally, decrease and increase at sensible rates, so I rarely felt I was nannying) means that, overall, I quite like Zanki Zero. Sho, the cringier of the two Extend TV hosts, is a different story, but thankfully, his segments are quite brief. If you want to explore a VN/RPG hybrid which adds depth as it goes on, Zanki Zero is definitely an interesting one to check out.
The Mad Welshman doesn't have anything clever to say here. How can he, when Humankind is long gone?