Source: Cashmoneys
Price: £19.99
Where To Get It: Steam
Other Reviews: Early Access
I appreciate modular difficulty sliders. I appreciate the ability to customise one's experience somewhat. I appreciate survival, and I appreciate 4Xs. What I am not, strictly speaking, so fond about, however, is when the percentage of your "Normal" difficulty is 150% difficulty. That, and needing to survive 100 turns on "Normal" difficulty, are a fair portion of my irritation with Thea 2: The Shattering, a survival 4X that I had taken a look at in Early Access.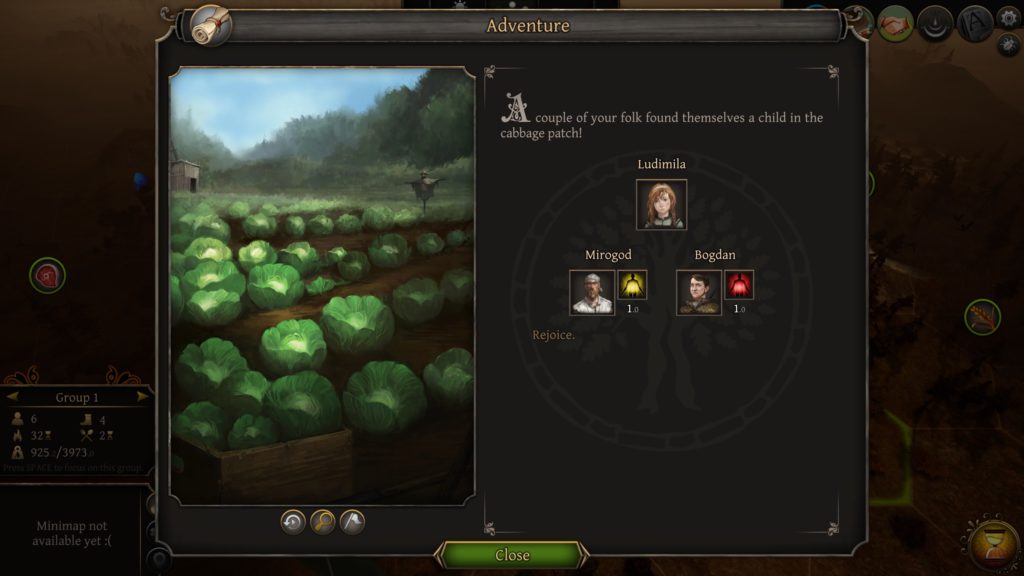 And, just to make this clear, the game has improved from last time, in several important senses. But in terms of feeling whether the devs actually want me, someone who isn't dealing amazingly well with Thea's particular brand of conflicting desires, to see more of its content? Thaaat's not so hot still.
So, let's back up a second, quick recap: World's Nordic in flavour, pantheistic, got a bit of a problem with the world maybe ending sometime in the near-ish future. And your deity has chosen you to lead a small group of folks to grow, to expand, and hopefully to survive long enough to find out what the Darkness is, and, best case scenario, how to defeat it. And, being fair to the developers, they have introduced more to help deal with that. An extra modular difficulty setting, allowing you to autoresolve conflicts more easily (or with more difficulty.) A lumber building that gives wood, even if there's no wood nearby. That sort of thing.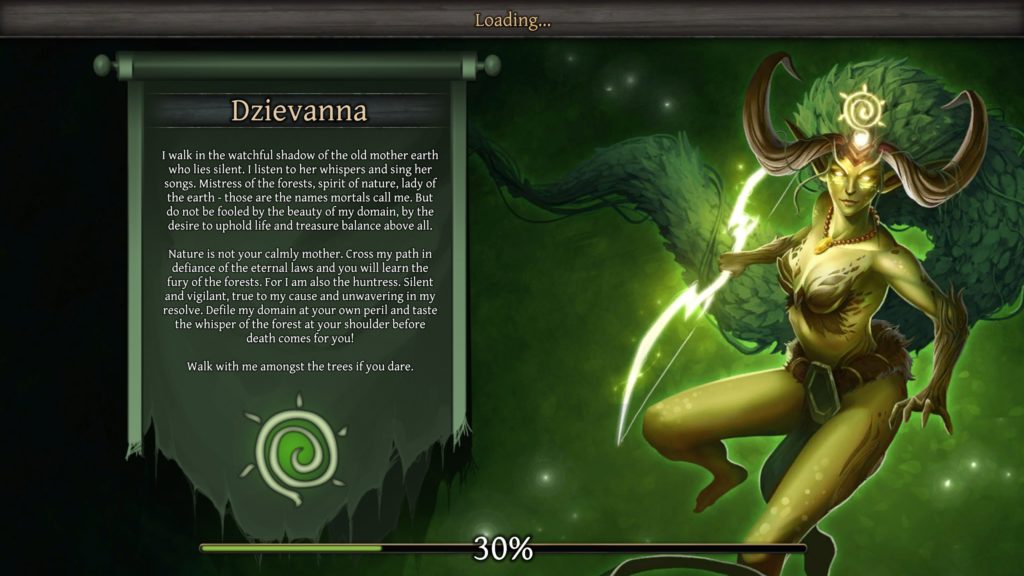 But, in the end, here's the thing. As I mentioned right at the top, unlocking more things is a royal pain in the ass. I need 9 God Points to get a new Deity to try out. I need at least 5 to get new potential starting bonuses (At least some of which are locked behind their respective Deities.) I will, if I do well on "Normal" difficulty (Surviving at least 100 turns, completing various events) gain… Maybe 3. For about an hour and a half worth of play, maybe more. And "Normal" difficulty is tough, not least because of conflicting desires.
It wants you to move from Island to Island. It wants you to do events. But it also wants you to hunker down, because this adds its own benefits. It wants you to spread, but gives a pittance of children and growth, slowly depleting the resources, and increasing the hostility. And, in essence, the games feel the same, because they tread along the exact same path. Here, the Witch's hut, and gathering food, and finding a settlement. There, the Cmuch prince, the Wisps, the Demon Games. That very sameyness means that, to unlock more Gods, more things that maybe help you get further, you have to tread the same path over, and over, and over again, and…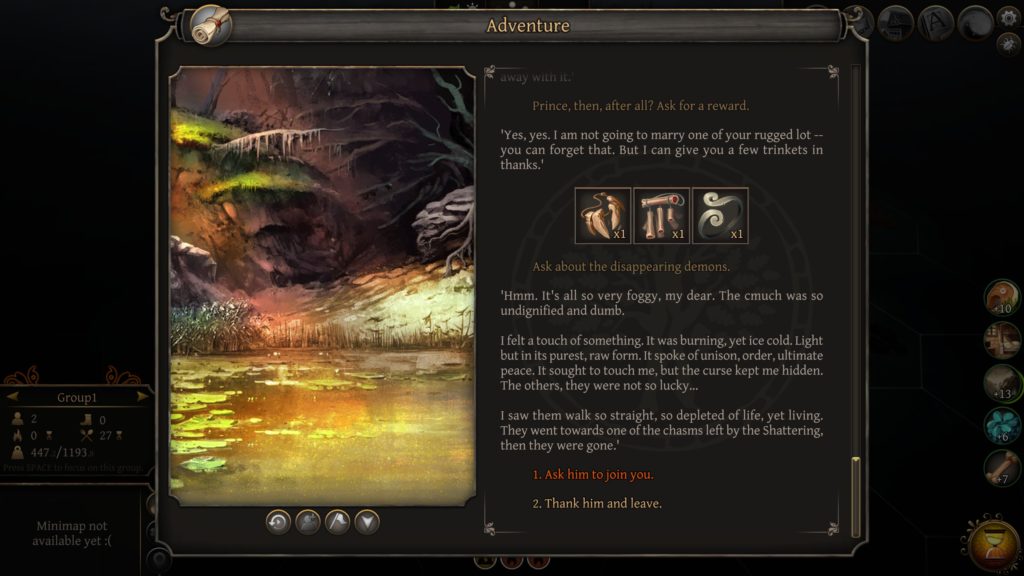 …Thea 2 has some interesting ideas. It has an interesting world. But I've never really felt like the game wants me to explore that world, to look down its path. And, even with the narrative conceit that yes, the world is hostile, it is not a game that resists being played in a fun way. It merely resists, struggling against being enjoyed, and that saddens me.
The Mad Welshman wants games to be enjoyed. Sometimes, the games themselves don't help.