Source: Cashmoneys
Price: £34.99
Where To Get It: Steam
Obligatory "Oh look, it has Denuvo" warning.
Ah, doesn't Team Sonic Racing look pretty? Aren't its tracks interesting, and its soundtrack gorgeous butt rock of the type we've come to love and expect? Solid voice acting, and a typically Sonic story with fourth wall breaking and silliness? Golly gee, this would normally make for a very positive review, wouldn't it?
Exceeept… Team Sonic Racing, to me, feels like a case of "You had one job." Because the racing… Is somewhat painful.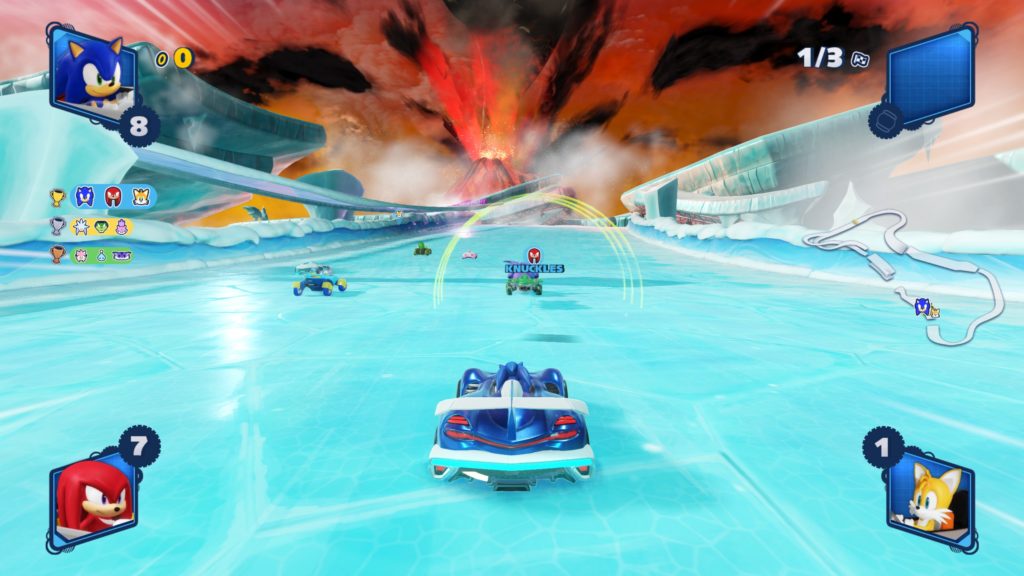 Not the team aspect. That was actually quite interesting and cool. After all, encouraging co-operation in a team racer is a good thing, and this, it does quite well, by giving benefits to those who slipstream each other, give each other little nudges forward, weapon boxes when they ask for them (The person heavily in first place rarely needs them, after all), and even for agreeing to use Team Ultimate at the same time. That is legitmately cool, so props where props are due.
No. It's the rest of it. Let's start with this whole drifting thing. If your drifting is painful, on both mouse and keyboard (and it was for me), then maybe, just maybe, it's not a good idea to so heavily emphasise it. Or make it the star ability behind both the "collect things" challenge types that exist. Overall steering is, honestly, not terrible (not great, but not terrible), but, since the track design also has things for which a simple turn doesn't suffice, er… That drifting is required. The same drifting that so badly gelled with me. Joy. It doesn't help that the drift boost is… Disappointing, compared to the headliner team mechanics.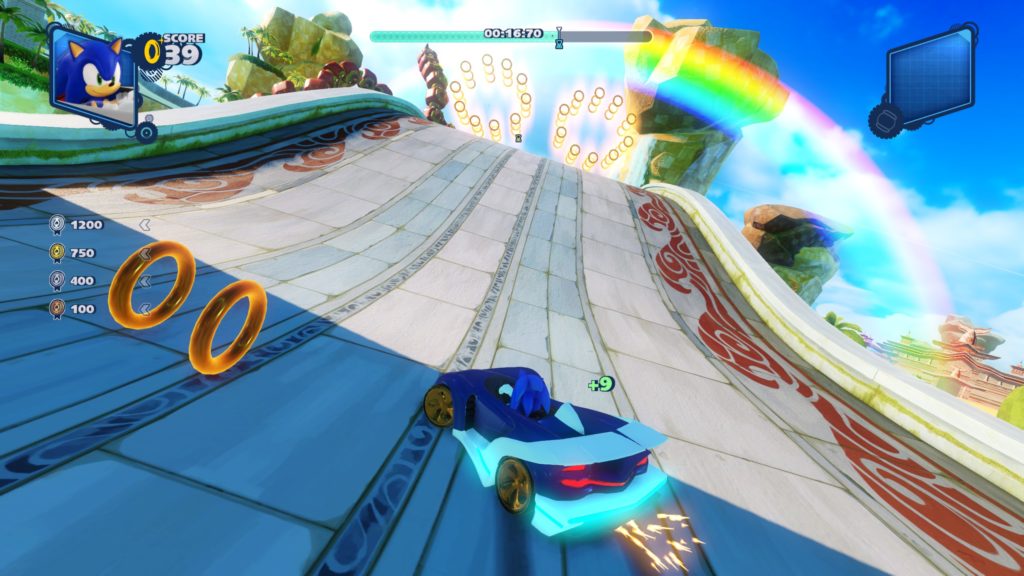 And then… Customisation. Normally, I am a beast for customisation in racing games. I love me new parts. But when firstly, said customisation is based on gacha (That's random drops, ala lootboxes), and there are a total of three parts of Speed, Technique, and Power type, along with gold versions of the exact same powerups… Well, that's somewhat dull, especially as their boosts and maluses are… Middling, at best, not significantly changing play.
As noted, on an aesthetic level, it works just fine. Most things are clear (The only thing I didn't find too clear was the quicksand v track segment of one track, but overall, it's bright, with solid readability and good value shifts for clarity), the designs work well, and the music and VO are good, solid stuff. But this is, unfortunately, an at best passable racing game. At worst, its drift'n'collect stages are frustrating, and the online play… Well, it isn't great. The ending animations become unskippable (and they are slow), reports come in of matchmaking problems…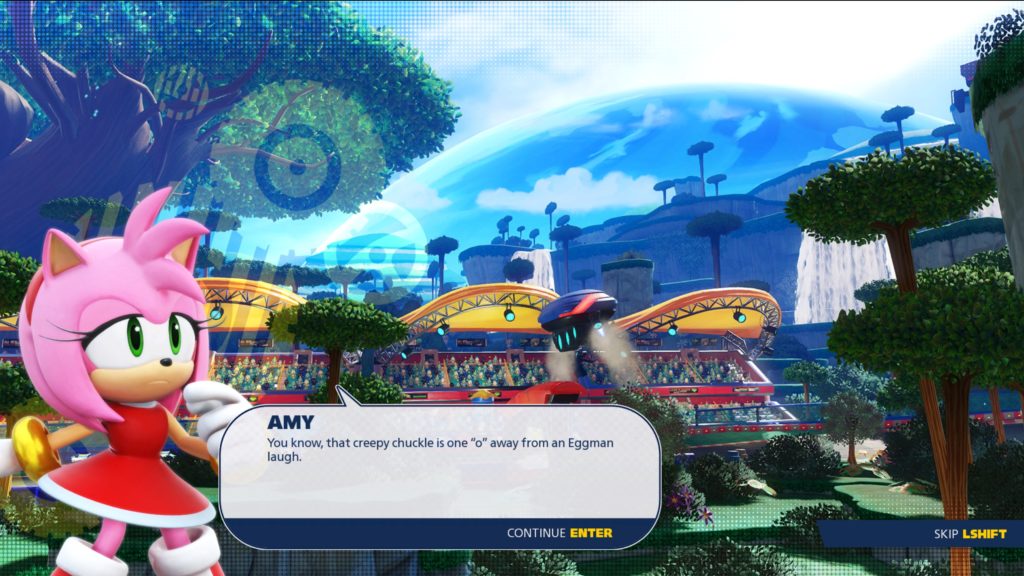 …Overall, TMW has definitely seen better kart racing. TMW has definitely seen better racing games overall. And this is a shame, because an otherwise glittering core element, and an otherwise shiny exterior sandwiches… Well, blandness and some irritation.
It is The Mad Welshman's sad duty is to inform you that no, you do not, in fact, go that fast here.