Source: Cashmoneys
Price: £12.99 (£3.99 soundtrack)
Where To Get It: Steam
There is little more cathartic, in most media, than giving a Nazi what for. A boop to the snoot. The old one-two. Especially since the Ratzis do have this nasty habit of exploring things man was not meant to explore, in an attempt to find that unbeatable, supernatural edge in their hateful war on that which is not them.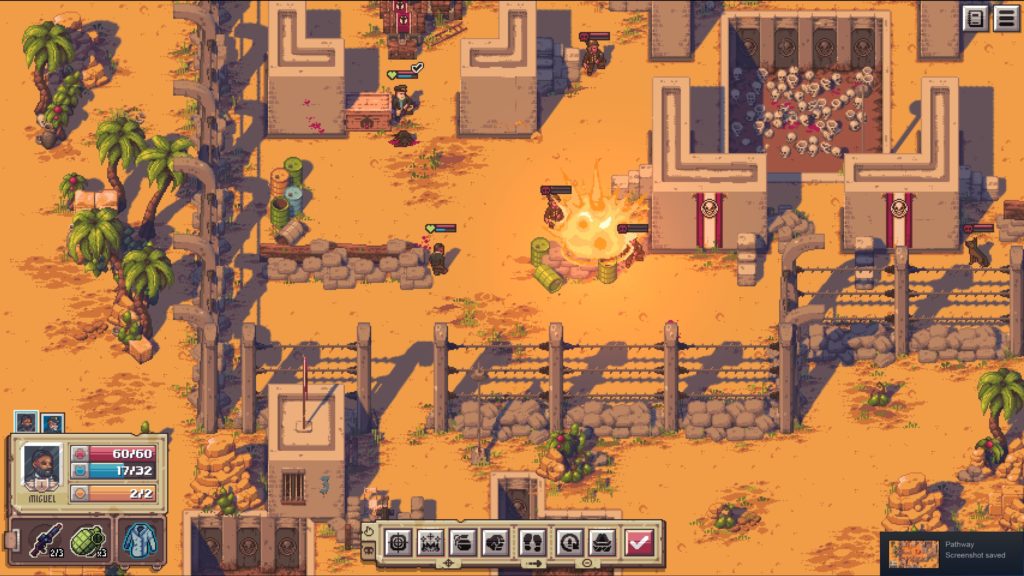 If you guessed, from that intro, that Pathway heavily involves some pulpiness and Nazi-murdering, then yes, you win a No-Prize. It does, along with zombies, Bedouin tribesmen, strangely intelligent dogs, and companions who aren't always clean as a whistle themselves. It essentially comes in two main parts: Exploring a map in your jeep, encountering events and folks in your path, and trying not to run out of fuel (You can run out of fuel, but it's never good, as your characters' health becomes the next fuel meter)… And, if the situation demands it, tactical RPG action where you can move and take a single action, balancing risk and reward.
Do you trust your wolfhound to not only take out that Nazi, but take the punishment from his friend before you get there? Do you think your gun can do more damage than your bowie knife to that Zombie, and, considering it's one that blows up after it dies, do you want to risk melee? The answer varies, but only some clever tactical thinking will let you out of a fight unharmed.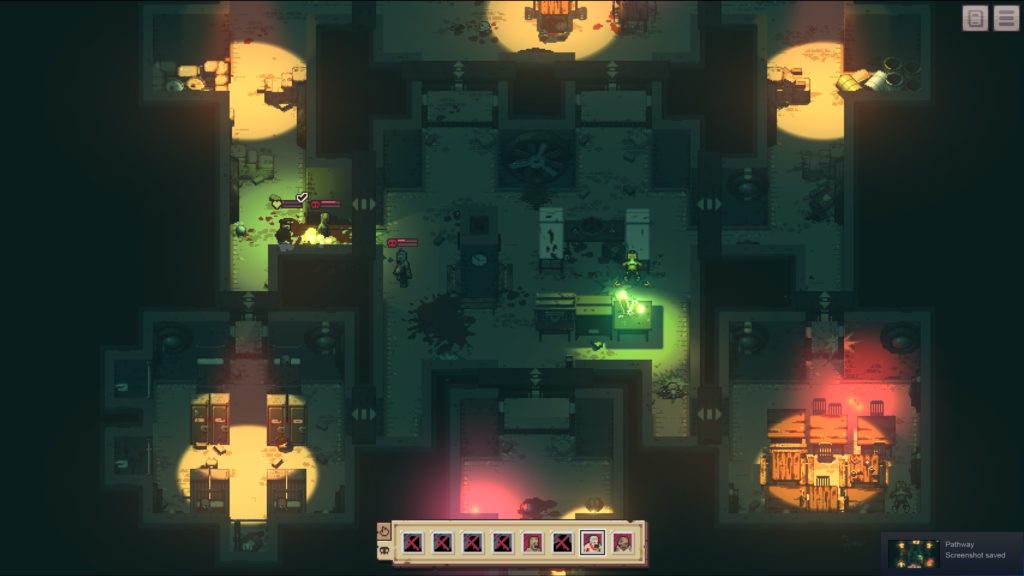 Nonetheless, it's all pretty clear. Go places, kill nazis, limited inventory, multiple characters, and where the icons aren't all that clear, the tooltips help immensely. Being able to adjust the combat difficulty and fuel is nice, and, although it has no effect on the difficulty, being able to change what "Daytime" looks like is a nice aesthetic touch. The visual style works pretty well, being solid pixel art, and the animations not only make it clear what's going on, they have a fair amount of impact to them (Especially vaulting over cover. Even with an eagle eye perspective, the energy is obvious.)
Musically, and sound wise? Well, the inspiration of Nazi-punching pulp media is strong here. A little Indiana Jones style tunes here, a little The Mummy there… It's good stuff, and the sounds are solid as well. Although dog lovers, be aware that the Good Boy companion can pass on just the same as any other, and it breaks my heart, too, to hear that whimper. Just so you know.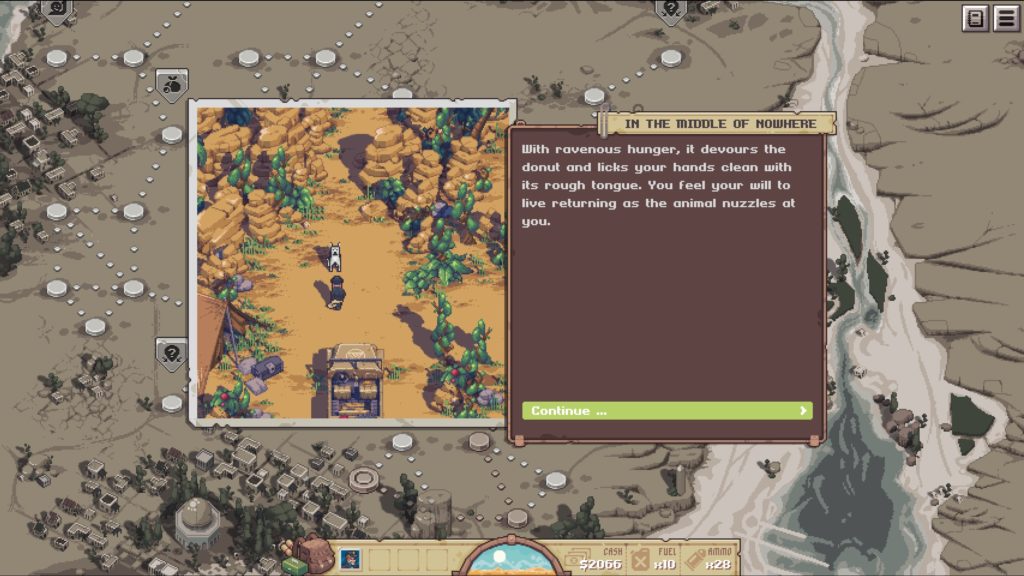 The basic maps, as far as I know, remain pretty much the same, so you do know roughly how much fuel you need to get from start to finish, although what's in the map is random, based on a variety of events, allowing a fair amount of replay value. Also helping this is a large roster of characters, each with their own up and downsides, and the fact that character skills have a bearing on how some events can be completed.
Overall, I've found this one interesting. While I wouldn't say it's amazing, or great, it is fun to me, a fan of procgenned RPG content, and while the Nazis-Seek-Evil-Occult-Power storyline is nothing new, it's still enjoyable.
Nazis… One of the few kinds of villains The Mad Welshman will happily team up with those Dudley-Do-Rights to fight.