Source: Review Copy (Which meant I had the DLC of ye original Nioh 2, and still died a whole bunch)
Price: £49.99
Where To Get It: Steam
Play with a controller. Make sure you get a comfortable right stick setting. Prepare to die a whole bunch learning this. This is your primary warning for Nioh 2, as it is unforgiving of mistakes.
I learned this… A lot. A lot a lot.
So yes, Nioh 2 is an action RPG with slowish levelling, more requiring skill with equipment and your abilities than anything else (although what you can equip is limited by your stats, and you should definitely keep this considered), fixed attack animations (don't be hammering on the attack keys), combat with a fair amount of depth, such as which stances to use, tactics, using your demon abilities well… You'll get an exam on these real early on, along with the exam on "There are enemies you definitely shouldn't fight unless you're super skilled", and the lessons will be painful.
Getting to your stuff you dropped when you died is not going to be easy if you died in a particularly nasty spot, and… Look, it's a tough game with a steep early learning curve. Play the tutorials. Experiment. Be prepared to die a lot, or less if you're already experienced in this. There's a fair amount of timing to it, such as recovering your ki (stamina) by pulsing it at the right moment after a combo, which also serves the purpose of purifying an area, an important facet of fights with demons, because they can power up or use them.
Aesthetically, it's gorgeous. Lovely music, characters and monsters that really pop, taken from Japanese mythology and history alike, great sounds, and a clear UX. It's good here. Writing wise, it's stylish, and an early touch of the ghosts of your parents commenting on your character creation is… Okay, I teared up a little at hearing the character's mother, who'd died messily not even thirty seconds earlier, say how we've grown so fondly.
But yes, it is tough as heck, and if that's a turnoff, don't bother, even with toning the difficulty down, mastering the systems I pretty much a must.
Beyond this, though, there's… Not a lot for me to say. It's good, and it has a lot of the stuff you'd expect from an RPG, with several different weapon types (I went edge, with a kusarigama and a switchblade, aka "It's a scythe that turns into a bat'leth, deal with it, yokai."), and… I enjoy it. Even if I die, and am going to die, time and time and time again.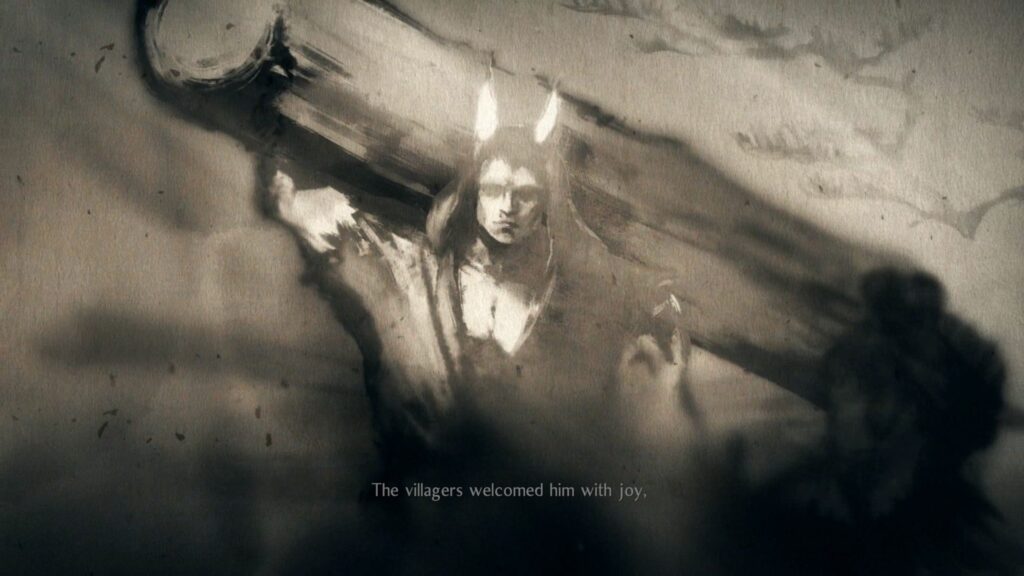 So, yes, if you're either good at this sort of thing, want to struggle to play a cool game using Japanese mythology and history to tell a dramatic tale in a world of demons… This one's good for you.
The Mad Welshman defends quick weapons to the death. Multiple deaths. Many, many deaths.