Source: Cashmoneys
Price: £24.99 base game, lots of gubbins including Iceborne, which is the big DLC wot costs £35+ quid)
Where To Get It: Steam
Oh, how I'd wanted to do this one when it first came out. And Iceborne. Oh, and Rise when it comes out on PC next year. But, alas, a small thing called "My Computer Was Dying Just A Little Bit" stopped me, and the pricepoint for a while thereafter.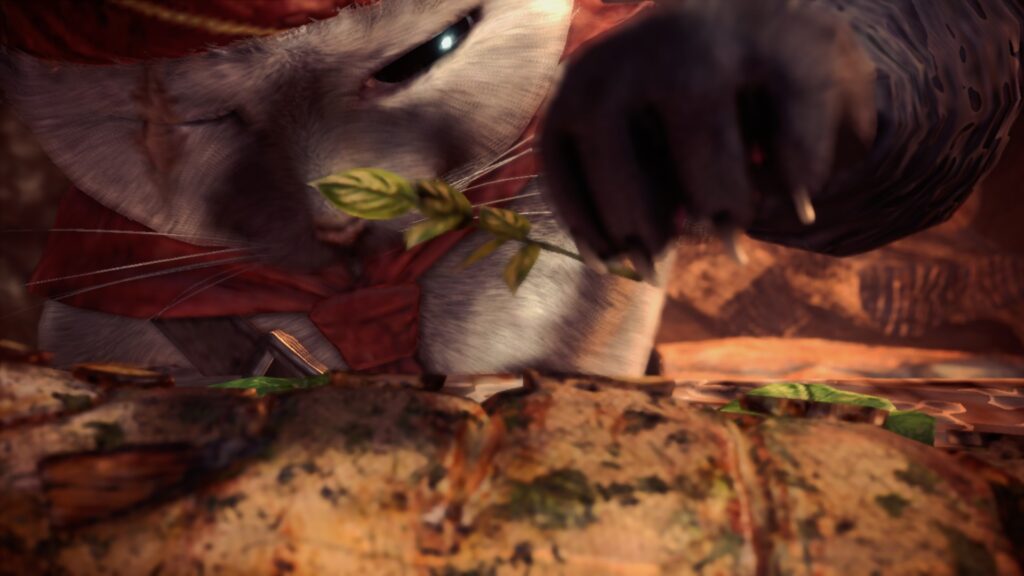 But now, I'm here. Now, I'm rekindling my love fo- Haha, just kidding, I don't have to rekindle my love of MonHun. After all, a game in which you live in a monster filled world, hunting them for resources and safety, and going on to bigger and bigger monsters? I like it. I've loved its take on progression, where yes, monster get beeg, but you don't get big. Your equipment does, in a sense, but that's the arms race between you and monsters, one you have to keep up with. But picking good equipment, learning about the monster from the mistakes you can make and come back from, taking educated guesses based on what it is, and then using these tools to take down a monster, alone or with friends? Heck yeah.
Let's get a thing out of the way though. Monster Hunter World is doing a colonialism under thin pretenses of study. It's an improved, quality of life added, and bigger MonHun than I've seen (although next to none of us here in the West ever really saw the actual MMO), it's gorgeous, and it plays well according to the rules of MonHun. Learn thy weapons with the cat in the house, traveller, or just test them out where you aren't going to get flattened. Each is unique. Each is pretty damn cool. Dual blades are the best and I will fight you on this.
But yes, its story can't help but be framed as colonialist af, considering yes, the Fifth Fleet are trying to force their methods to work here as they do elsewhere, and… Well, I think this is the first title where we actively screwed up with the Big Elder Dragon, rather than "Ohshit, it woke up for some unknown reason, is causing disasters and/or heading directly to our village/town, it's them or us!" (Well, except the first bit. That first bit was classic MonHun "Ohshit it just turned up")
So, aesthetically, it's good, it's got some wonderful tunes, including a new rendition of that iconic theme, "Proof of a Hero", the monsters are animated wonderfully. I mean, they've had a lot of experience here, but the monsters fighting each other… Sometimes, I just get out the popcorn and yell "HIT HIM WITH THE CHAIR!" from a safe distance, and the UX is… Somewhat changed. I won't say it's all for the better, it's still a bit of an issue finding things, and the scoutflies feel like a necesssary addition, considering how certain plants and items blend into the landscape as well as, well, a native plant should!
And mechanically… Well, the formula got refined. There's an always available weapon called the Slinger (y'know, that thing you use to look cool as you ride pterodactyls), but the weapon types, from my personal fave, the lightning fast dual blades, to the lumbering Greatsword, or the swag pseudo-hammer that buffs everyone, the Hunting Horn, have added little mechanics from previous games…
It's somewhat hard to talk about Monster Hunter games precisely because they are, despite their simple formula, A Lot, but yes, overall, I would in fact recommend MHW. From what I've seen, it's pretty likely I'd recommend Rise a bit more, although part of that is on the grounds that we haven't seen this flavour of village in MonHun since Portable 3rd (Technically Generations, but Generations is a mashup.)
Now, if you'll excuse me, I'm off to take down The Dread Pickle.
Or, as is just as likely for the overconfident like me, to be leapt on from a mile away, and gored.