Source: Cashmoneys
Price: £2.89
Where To Get It: Steam
Singers, and indeed musicians of all kinds, get groupies. People who fan over them so much that they want to be inappropriate with their adored musician. But in Kawaii Deathu Desu, the handsy fans have invaded perhaps the last stage they should have… The stage of various supernatural Idol Singers, starting with… Death herself.
Yes, Death is an Idol Singer now. And her fans appear to love being reaped.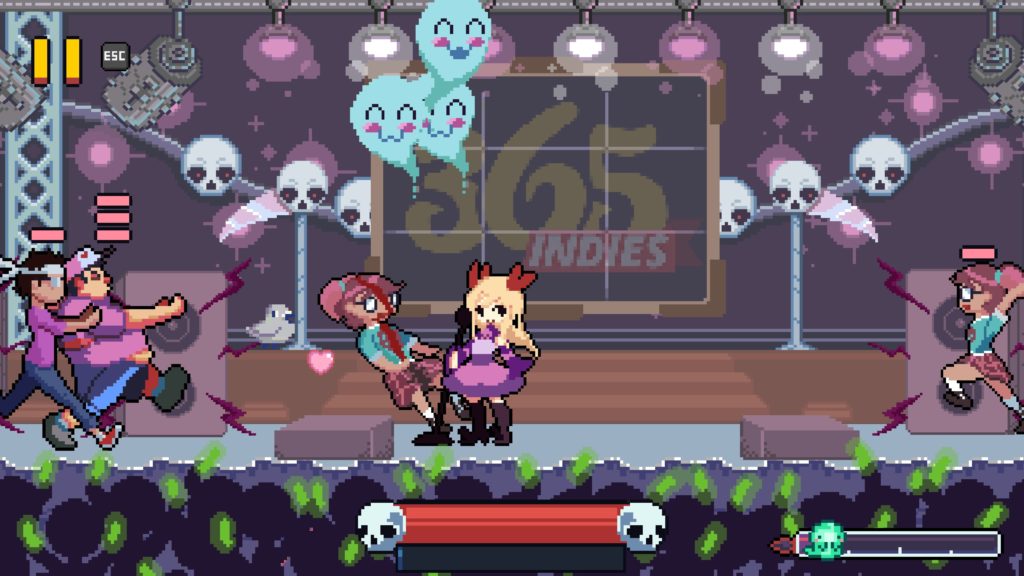 More accurately, Kawaii Deathu Desu is an extremely twitchy version of One Finger Death Punch, in which you use the left and right mouse buttons or arrow keys to murderise fans, levelling up idols, unlocking idols and their costumes, using their special ability with either space or both arrow keys at once, a thing you can accidentally do if you're having to really lash out (and you are. Often.) And, funnily enough, it's that levelling up and unlocking that's precisely the problem. But we'll get back to that in a moment.
Aesthetically, it's an interesting mix of cutesy pixels… And grim pixels, moving seamlessly between both. The Idols are cute, swaying, headbanging, playing to their hearts' content… Until they strike, whereupon they become horrific weapons of destruction, their fans vanishing into ash, being sliced in two…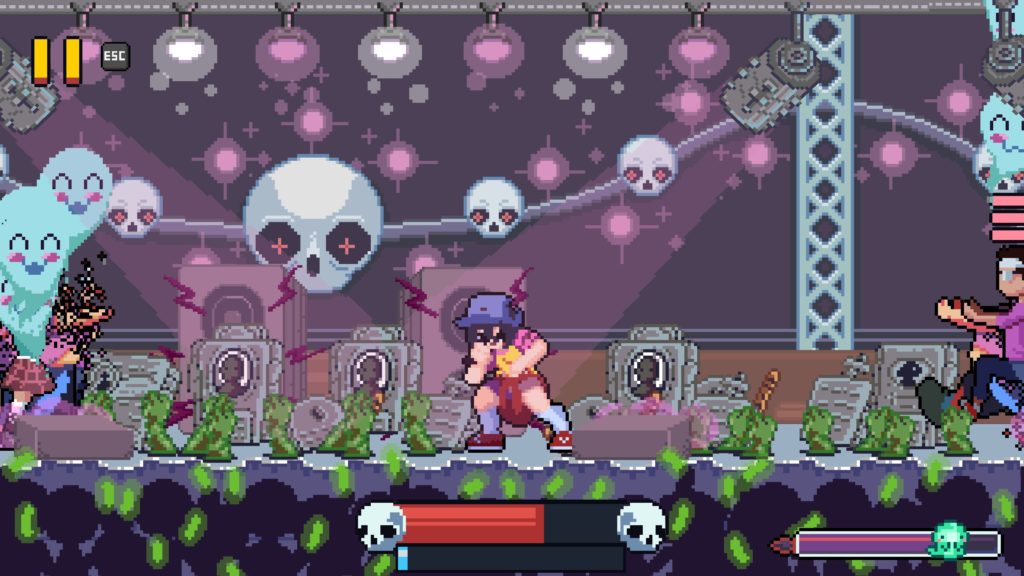 And then their ghosts pop up, and most of them have heart eyes, with hearts flashing down from their ruined bodies as they vanish. The music is good, reminiscent of various styles from kitschy J-Pop, to harder tracks, and everything is pretty clear, even down to showing the keyboard controls for the menu only when you're using the keyboard. I enjoy that. Oh, and the developer splash screen UwU's you. Shouldn't forget that.
But gameplay wise, while the core, basic gameplay is mostly alright, the difficulty ramps up way more quickly than the souls you need to level up and buy things does. I have, through sheer bloody mindedness, managed to unlock the second level of China, and Emmy, the second character (A zombie rocker who summons a handsy graveyard of their own as their special), but it feels, right now, as if I have a longer road ahead of me than is enjoyable. While the earlier stages, themselves, still feel enjoyable.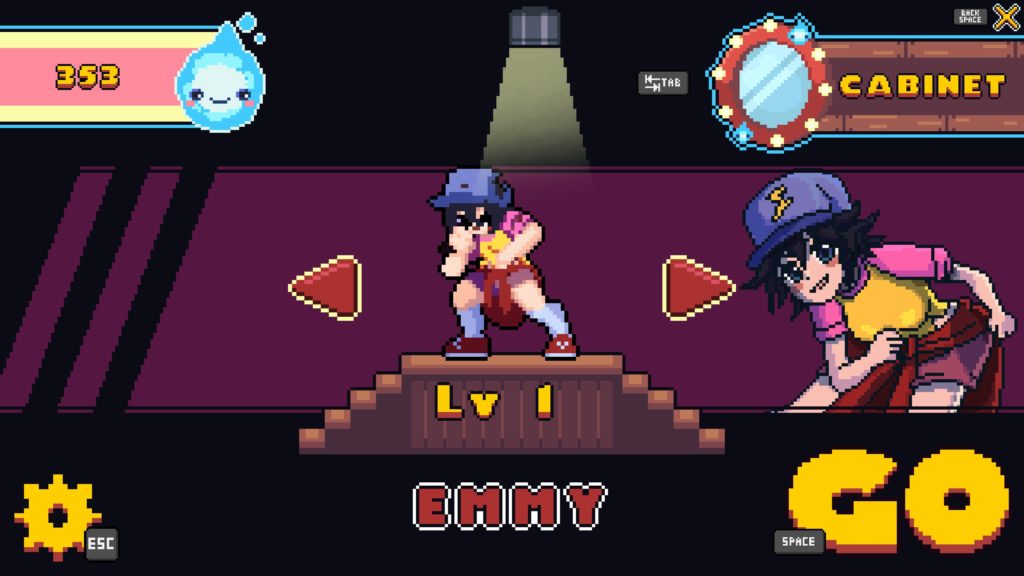 So, overall, I'm conflicted about Kawaii Deathu Desu. I love its mix of cutesy and not-cute-at-all, and its core mechanic works just fine, but it gets twitchy as hell quickly for too little reward, generally speaking, with farming of the earlier levels a must to progress, and that… That annoys me. Maybe it'll be changed. But right now, it hasn't, so… Only get this if you've read all this, and still want to give it a go.
OwO, what's this? The Mad Welshman appreciates cutesy death deities.