Source: Cashmoneys
Price: £15.49
Where To Get It: Steam
Other Reviews: Early Access
When I first looked at Hot Lava, I very much enjoyed its first person platforming. I even expressed that it was one hell of a shock that I was, because, generally speaking, first person platforming puzzles are bollocks, and most people remember them unfondly. But no, I stand by that. The first person platforming is fun. I also stand by the GATS theme being bad. Sorry, Klei.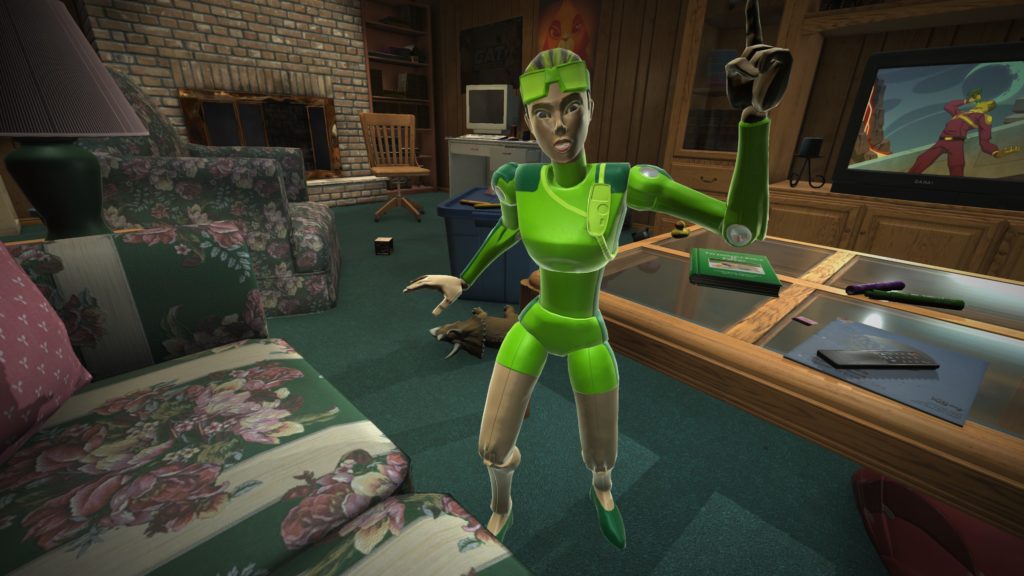 So… Several areas now exist, each with 6 levels to complete, and, in each of them, you are, essentially, trying to get to the end by jumping on things that aren't lava. Jumping on, or into lava is obviously bad. Falling too far is obviously bad. Being fast is good. And, to be fair, there's a fair few ways you can go faster, each with their pros and cons.
For example, you can use Hot Lava's variation on the bunny hop, where you leap, then both turn and strafe in a direction to pick up speed . The downsides of this are that it takes skill to pull off consistently, and it changes your route precisely because you're going faster. Then there's the usual thing of a tighter line (can I skip this tiny jump for this slightly bigger one that gets me where I need to go), and the final one that, so long as you know where the final checkpoint is, you can go straight there, skipping checkpoints along the way (The problem being, of course, that it's longer between checkpoints, or maybe no checkpoints at all, so I hope you got it right!)
The fake loot boxes have, as far as I'm aware, been removed, replaced with "You get customisations for getting stars in missions", although the collectibles are still there: Cards, both in lava world, and the normal one, and hidden GATS comics and golden pins in the levels themselves. You can even, once you've found the mini science-project style mountain, enter the lava world to just explore and get those cards, with no time pressure.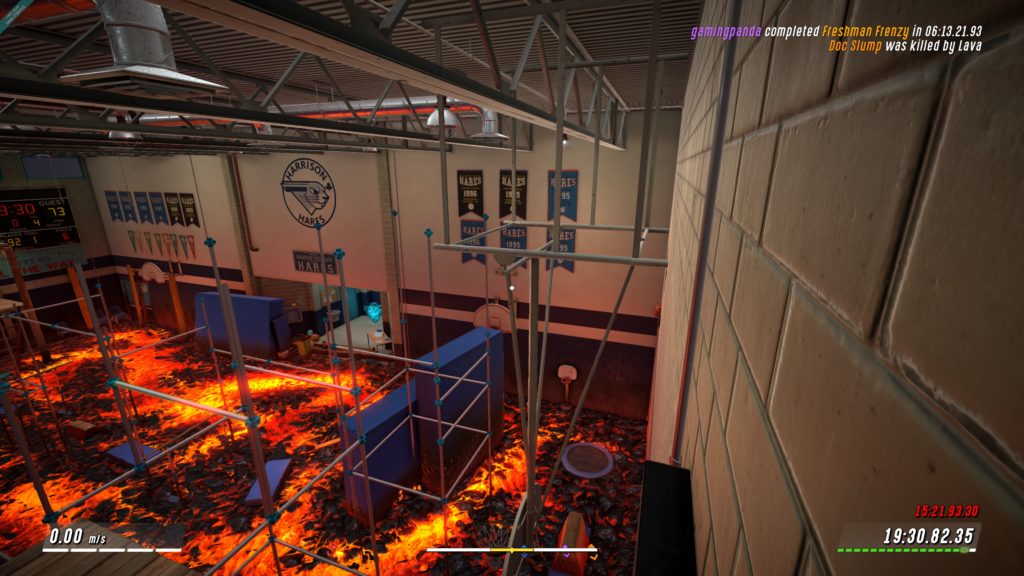 Still… The mention of the two in-level collectibles reminds me of one gripe about the game: a biggie. Chase the thing levels. Always last in the level order, and always painful, even in Early Access, they're actually somewhat worse now. Before, if you got too far away, you'd lose, but you could still take routes that would catch whatever you were chasing, or even get in front of them. Now… Well, they have a pretty good route, although they all seem to be your sister, constrained by the same things you are, and catching them because you actually got in front of them? No longer counts. It's a fail state. Not gonna lie, if I was clever enough to get to a route that actually beat said sister? I want that reward.
Without that objective, it's basically an endurance match: No checkpoints, do it all well in one try, try and do elements of the characters route well enough that you catch them from behind. And the last one in particular, "Chase the Meaning" , can fuck right off. When I'm shaking from trying to do the same first segment twelve times, and know there's no checkpointing, I'm not having a good time with your obstacle course.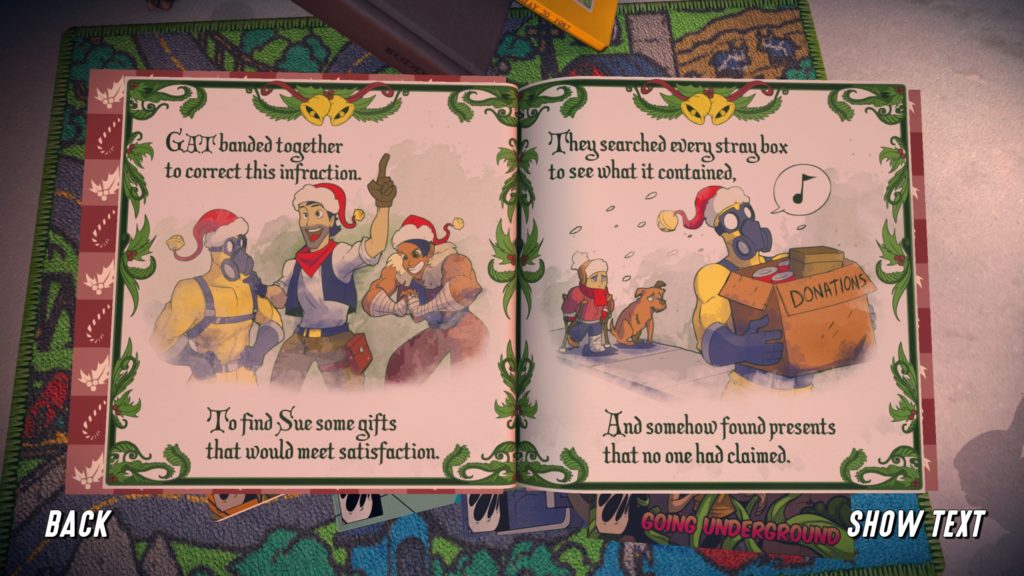 So… Aesthetics and narrative time… Oh, that's right, there's a narrative, of sorts. See, the prologue has you going to bed via… Well, playing the game of "Floor is Lava" with your sister. Except… There's something horrible. And that something horrible scares you on the very last part of your journey… Which happens to be the balcony over the living room. The Global Action Team comics show them to be failures, misinterpreting situations, being gulled easily… Even stealing. And then… Well, suffice to say, I won't spoil it, but you can possibly guess.
Aesthetically, apart from the aforementioned theme song, the game works well. Everything is clear, including those bits you wish weren't, the environments are plausible and well crafted, the character models are fun, and the music shifts pretty well from the playful tones… To darker ones… To hard driving ones… To, in some cases, almost silence. And all of them thematically work with the level in question (Oh, and the music is quieter when you're not running all willy-nilly, a sign you should maybe get moving, squirt!)
Overall, Hot Lava is good, and I would recommend it. I would, however, repeat that the "Chase the" segments can go to hell, and I don't say such things lightly.
The Mad Welshman will, one day, get all the stars. That day, however, is a long way off. But he has a fair few.