Source: Cashmoneys
Price: £3.99
Where To Get It: Steam
I like me some Metroidvanias. I do love me some lo-fi pixels. And so, Grizzland immediately caught my interest, because it is, essentially, a short Metroidvania, with lo-fi pixels, that still has encounters, boss fights, and challenge.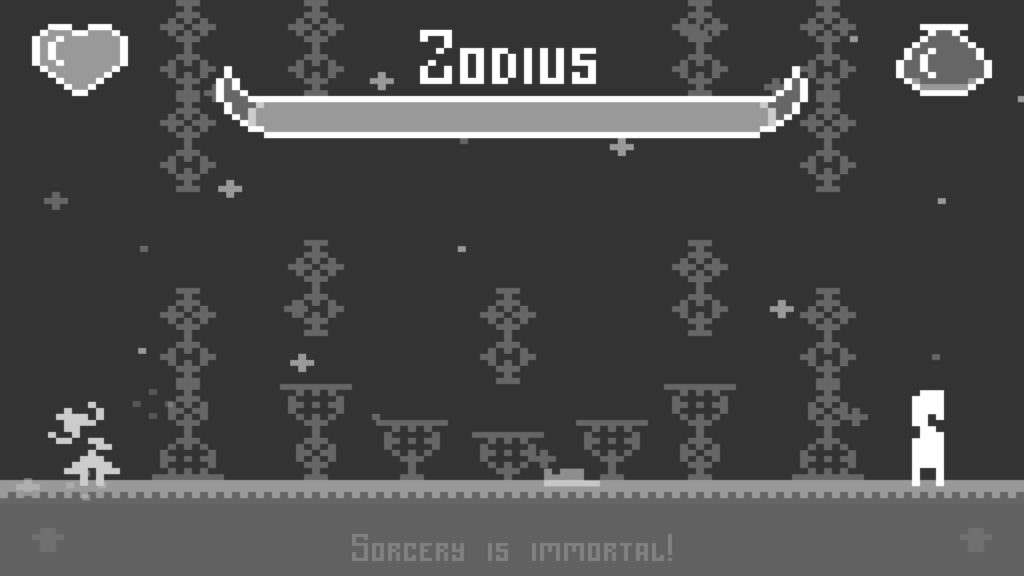 Maybe a little too much challenge at some times… But what the hey, checkpoints are mostly reasonable, so I'm not too irritable with that.
In any case, Grizzland's premise starts out simple. It's a fantastic world into which you've somehow teleported, except… Not all is as clear cut as it seems, from the very first journal you find. Wait, landed? Computer? Buddy, I'm swinging a sword and there are magicians with giant triangles comin' at me, what is this gobbledegook?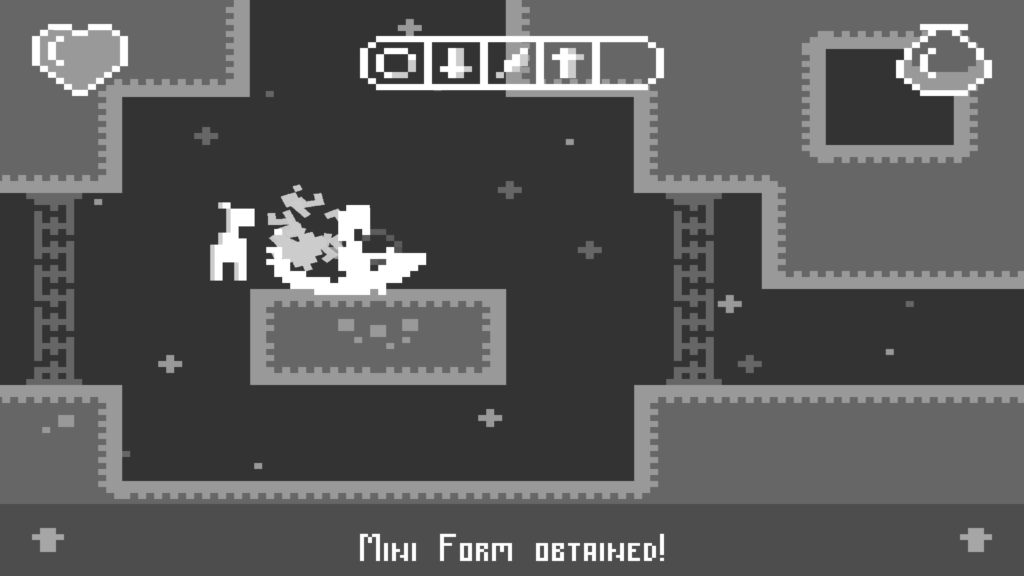 Well, it quickly turns out that someone did land here, destroying the trees as they went toward the centre of the world, and, considering there's only 5 of them, and they're sentient? Well, that's deep trouble indeed… Away we gooooo (to save the day)
Now, one thing that should be made clear is that enemy routines, combined with the fact that very little can be slain in one swing, make combat more difficult than you'd expect. Whether it's the bats, who wake up, and mercilessly chase you, but retreat on the first blow far enough that you may have difficulty getting the three hits you need in before they hit you, or enemies which revenge fire when hit, it's something to consider about the game's difficulty.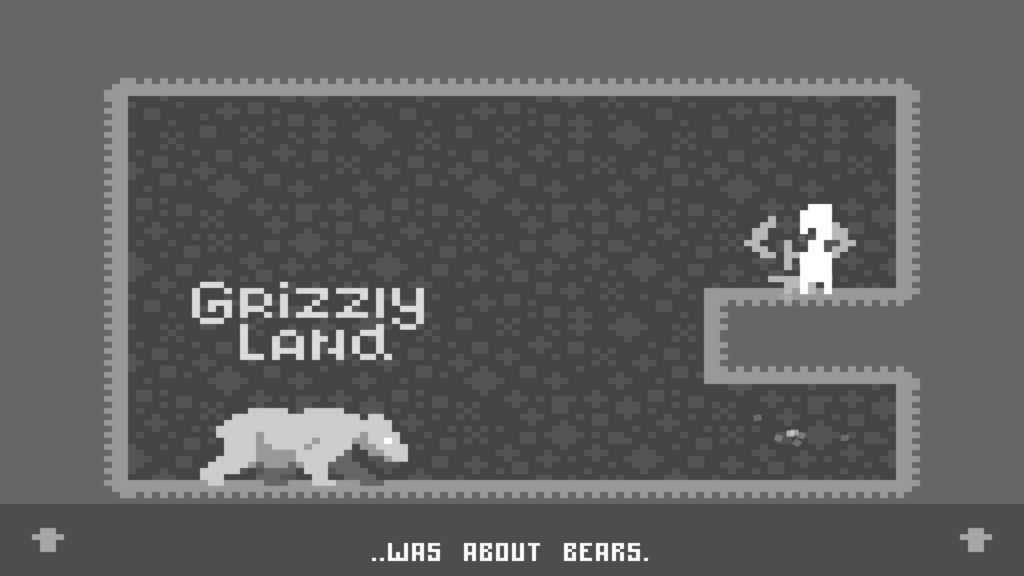 Happily, I can say I've enjoyed my time with Grizzland. The world is basic, but the journals, some of its stranger (1-bit) enemies help bring some oddity, as do the secrets, which are sometimes… Quite amusing. As the first you find states: Not everything has to make sense.
So yes, overall, there's a solid attention to a consistent style, there's some good chiptunes and sound effects, and, as a short Metroidvania, it can still pretty easily eat up an hour or four of your life (more if you're looking for eeeeeverything. Which I am.) Reasonably priced to boot, I would definitely recommend Grizzland.
The Mad Welshman would probably also go on a quest of sword swinging if he found people uprooting trees. He's very pro tree.