Source: Cashmoneys
Price: £7.59
Where To Get It: Steam
Running a shop is, barring the social aspects, mind numbingly dull. Customers come in, they look at things, maybe they try and steal things, and sometimes they buy things. Then they leave.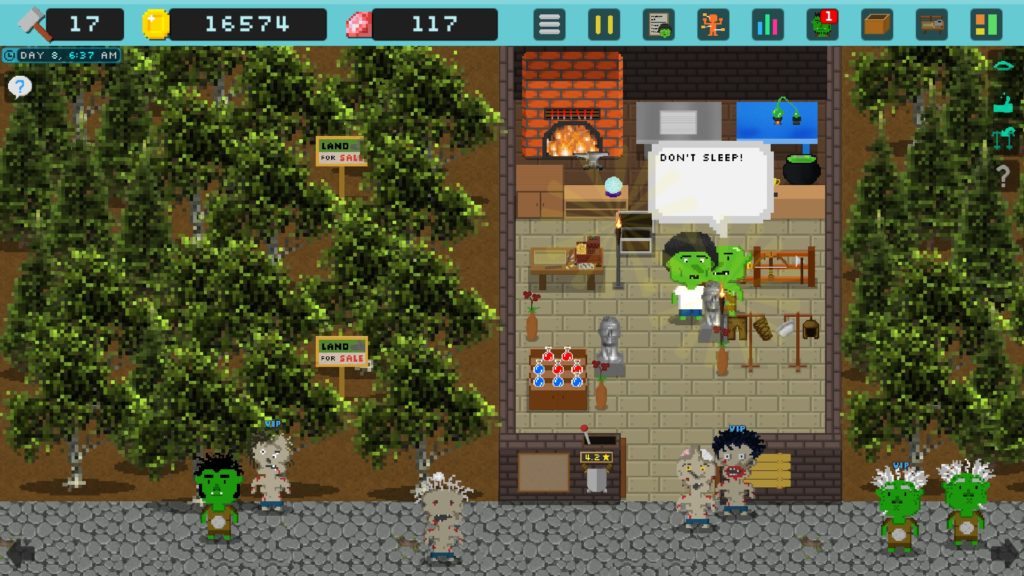 Goblin's Shop tries to add things to this basic formula, in much the same vein as games like Recettear, Nono's Magic Item Shop, or Moonlighter, but… A lot of what it seems to be adding is annoyance. Okay, yes, Employees potentially make things easier… But just as often, they're going to fall asleep on the job, requiring you to punch them awake. The music is sparse chiptunes, and as such, they pall quickly. And adventuring… Well, have good enough folks, you can easily win through. Don't, and you're just leaving to come back later. There's no real stakes to it, and…
…Well, it all ties into a core problem. Much like actual retail, a lot of this feels more like busywork. I don't need every single material on the adventure map. I need newer ones. But it's there, why not pick it up? Money? Money hasn't been a problem the entire time. After a certain point, it just… Stops becoming important. Selling kit to adventurers to equip them seems like a good idea, until you realise that you have to solicit them, multiple times, to get the silly beggars into the shop to buy something basic like a potion. And the "multiple times" is there, not just due to failure chance, but because they may not actually buy a potion, despite you knowing that they're going to need one, and soon.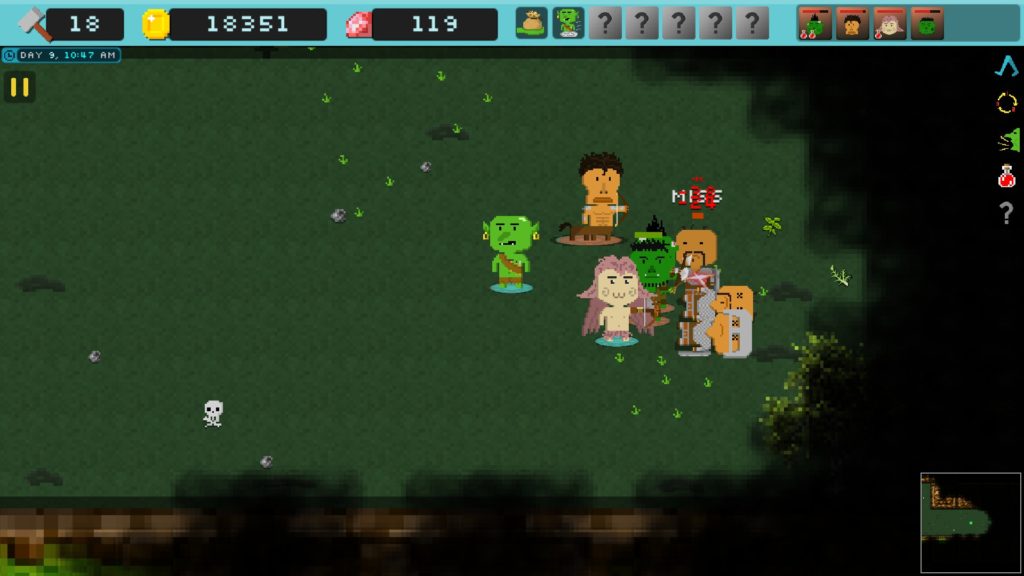 There are some minor nice touches to Goblin's Shop… Finding monsters is the way you both diversify your party and get more customers, and sometimes, when you sell a nice item to a customer, they'll give you extra enchantments to work into your items (randomly.) When you defeat bosses, you actually have the chance to be merciful, which nets you kit, and can improve the humans' opinions of you. But finding new recipes is slow and annoying, getting to new adventuring areas is a matter of going through adventuring again and again until you beat it… This is without getting into odd control decisions and hiccups, like WASD having menu functions in the shop, but not in adventuring, or the character stopping moving (Considering that your character's only option when he doesn't have backup is to run away… Not so good.)
In short, there's a whole lotta grind here, not a lot of stakes, the music helps it feel grindy, and while there's a lot in the game, there's not a lot of cohesion to it. And that's a big old shame.
The Mad Welshman takes no pleasure in being a downer on goblincraft. But sometimes, it just makes him too green.