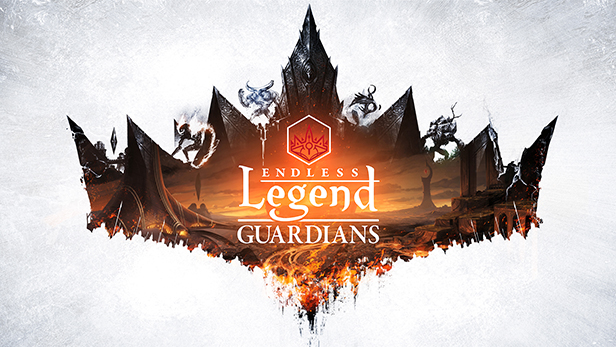 It's always a joyous occasion to get a new game, don't you think? Endless Legend's Guardian expansion released last week, and, along with a copy to review, this slightly crazed welshman also received a code for Endless Legend. Fortunately for one lucky reader, I've already got the game, and have permission to give the code away…
…Ah, wait, I may have misled with that last sentence. Give the game away? Not quite that simple. After all, first come first served is boring, and I do want to see some passion. So I want to hear a story. Not a long story, 300-500 words. But a story, and stories of Auriga, the dying world of Endless Legend are definitely going to be preferable. Don't worry too much about accuracy to a world you may not have heard of: The faction summaries give some useful information, as do Amplitude's forums, and for the rest, know that Auriga is a sentient world, and slowly… It is dying, entering an Ice Age from which it will not recover.
So maybe you'll write a brief segment of life on this world, of the Broken Lords, condemned to eternal life at a terrible price they may not be able to pay. Maybe you'll write how Auriga's sentience, or its impending doom, was discovered.
Obviously, no friends or family of myself need apply, as they'd be disqualified. Sorry, I know a couple of you love writing fiction, but that's only fair.
For the rest? Entry is very simple. Subject line is "Vignettes of a Dying World Entry", email is, as always, themadpembsman@gmail.com , the winner will be announced at the end of the month, and they'll have their steam key the same day.
Best of luck to all of you, and mentions shall definitely be made of top-tier entries!