Source: Cashmoneys
Price: £11.39
Where To Get It: Steam
Other Reviews: Release
Sometimes, Destiny is kind. Other times, I seem fated to look at unenjoyable things. At the present time, at least, Destiny or Fate, unfortunately, is the latter. Not that there isn't a chance, as the basic idea, that of a turn based card battler, has been proven to work several times.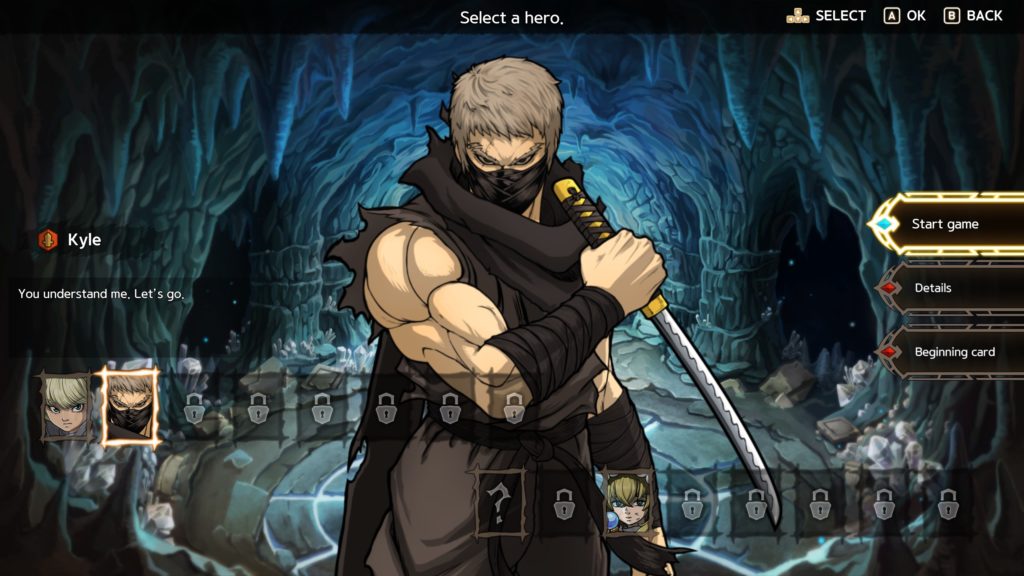 The thing is, DoF is swingy as heck. When it goes well, it goes well. And when it doesn't, it's a tiresome, unenjoyable slog. And there's a few potential reasons for this.
The basic idea is fine: Move between areas clearly labelled as normal fights, elite fights, shops, events, and bosses. If it's a fight of some description, you get 3 mana a turn to play cards, and playing cards of the same type as currently unlit orbs on your character's status gives energy for a special ability, which triggers when it's full. Win a fight, you get rewarded with a couple of different types of currency, a new card for your deck, and a monster to add to your party from the ones you fought. At the shop, you can buy and upgrade cards, unlock heroes after you've met them in events, and upgrade both your hero and your captive monsters. Beat the boss to go to the next area, and no, you don't get to buy the boss.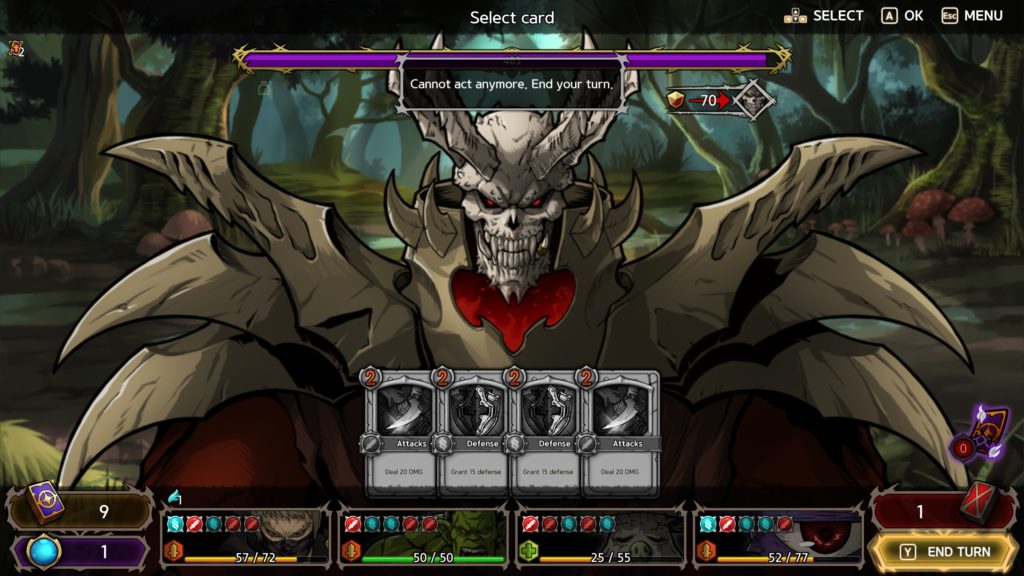 All this would be fine, if each individual step didn't have problems with it. 3 mana a turn means a max of 3 cards (This is assuming you're not inflicted with a card cost status effect) a turn, which makes fights go on. This, in and of itself, wouldn't be so bad if the rewards were better, but, often, they aren't that great. Special abilities, theoretically, encourage you to mix and match defence and offence, but a fair few special abilities are, basically, extra attacks. The ones that aren't vary wildly in effectiveness, from poison being pretty weak, to powerful frailty effects that double damage. Speaking of rewards, the shops are expensive, and multiple battles are needed to be able to afford a single card or upgrade. This, again, wouldn't be a problem, except that bosses are mean, and going into a boss fight without a good deck, a full, preferably half health or above party, and some nasty special abilities is basically a losing proposition… But going round the map to collect things is not only grindy, the success of that plan depends on the fights going well. Of the boss abilities, the "X% of Max HP all attacks" definitely seem to be the most common run-killers, because without good defensive cards, that one's pretty much "Someone or multiple someones just die. Thanks for playing!"
That's a lot of words, but basically, they can be summed up as "There's a whole bunch of balance issues fighting each other over which is the worst, while the game feel suffers."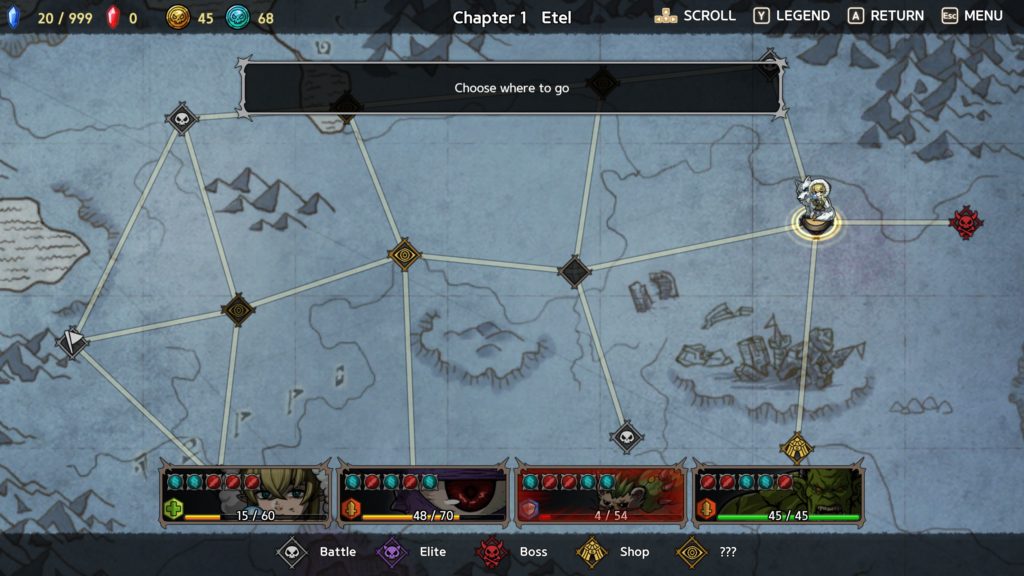 Visually, it isn't bad. It's consistent, it's clear, there's some good designs here (and some very silly fantasy stereotypes, but hey), and it doesn't take a whole lot of non-tutorial poking to understand what's what. Soundwise, though… Well, there it falls again, not just because of a strange bug which resets the main sound volume (without affecting the option slider), but because it's ho-hum. There is a battle tune (An awkward mix of chiptune and strings), some generic sound effects, and… Well, while it's clear, none of it grabs, and the battle tune very quickly wears on you, as you're going to hear it a lot. It doesn't help that the dramatic, JRPG style it's going for contrasts with "Play some cards, hit end turn, watch effects and numbers pop up."
At the end of a run, what you preserve is… The heroes unlocked. Some stuff is early access problems (Such as some quests claiming you don't have money when you do), and relatively forgivable, but, overall, while the game visually does well, it wears on the sound front, and feels, in turns, arbitrary, tedious, and humdrum mechanically. I wouldn't mind quite so much if I'd unlocked much in single runs, but, as noted, even basic unit upgrades take a while, and since the survivability of the lower-tier units is "A few fights at most", it just doesn't feel worth it.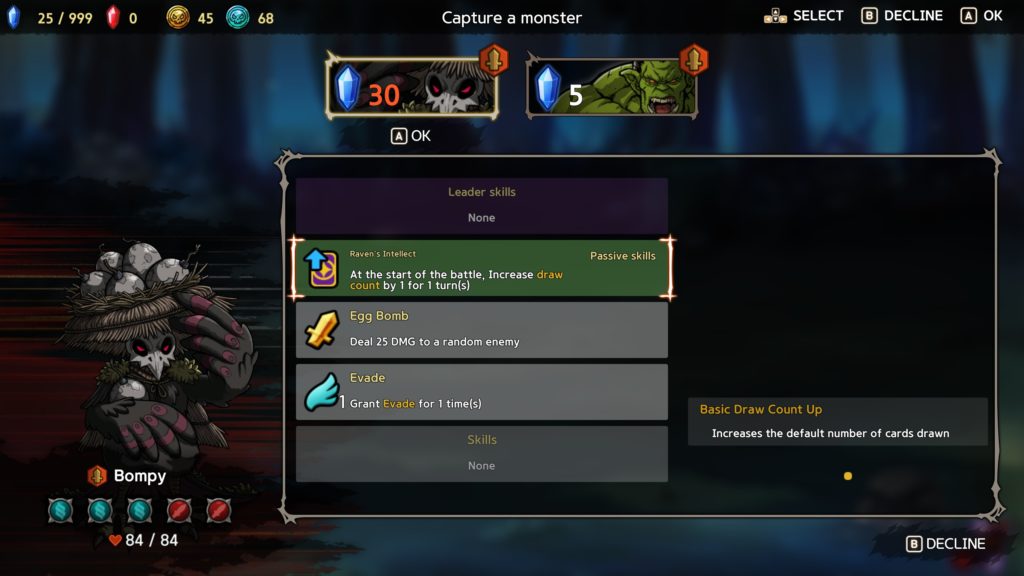 So, that's Destiny or Fate: A game which has a solid core idea, but whose execution is currently lacking on the balance front.
The Mad Welshman genuinely does hope things improve, but… Has been around long enough to know that's no sure thing…