Source: Cashmoneys
Price: £19.99
Where To Get It: Steam
Other Reviews: Early Access 1, Early Access 2
It's not often I mention a game's trailer in a review… But Book of Demons is notable in that yes, it lets you know, ahead of time, that you're going to get "jokes", and a game that is, essentially, Diablo with the numbers filed off, with a strained meter to boot.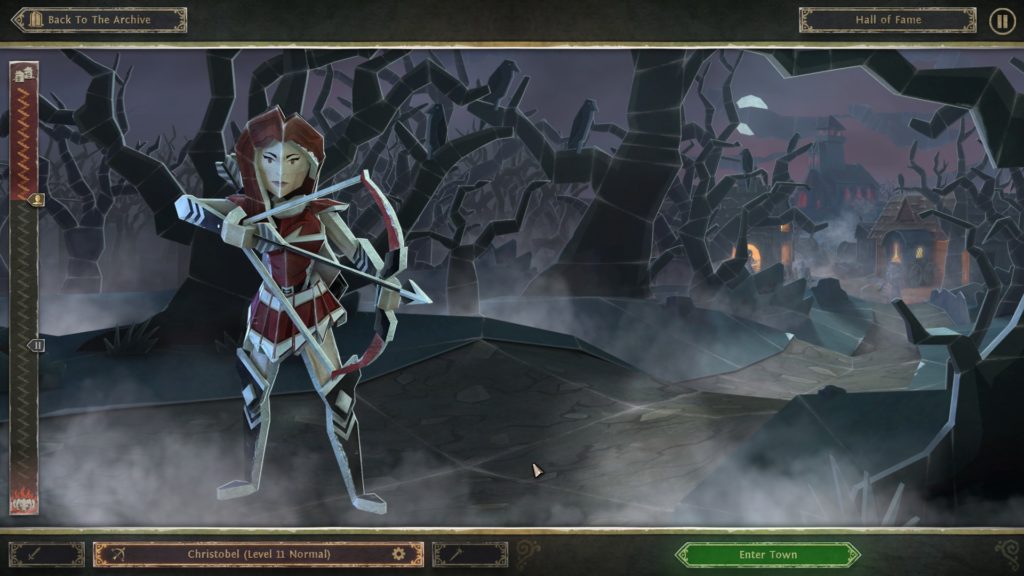 Thanks, Paperverse, for making it clear in a review trailer some of the reasons I don't recommend you before I've even written the release review.
Anyway, Book of Demons, as noted, is, at its base level, Diablo with the numbers filed off. The Bishop is now the Pope. The Butcher is now The Cook (And, if anything, is an even more annoying fight.) The Deckard Cain expy does exactly what you'd expect, except with references. But a lot of what's different about Book of Demons… Isn't exactly great. Like the try-hard, shitty humour. Hahaha, what a hated person this Gypsy Fortune Teller is! Hey Barmaid, do you remember the time when, or remember the time when, or remem- You get the picture.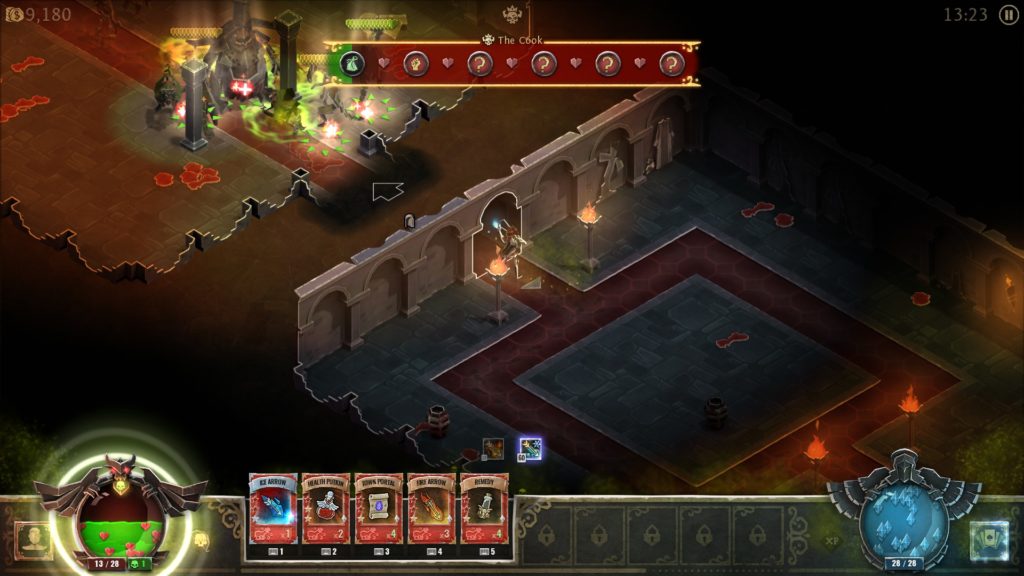 Rather than a relatively open field, this only applies to monsters, whereas you are restricted to going along paths. Mandatory damage is rife, at least partly because of this, and partly because of enemies that require shields destroyed, or spawn enemies on being hit, or become faster and more damaging precisely because you were efficient at killing them. Ranged enemies can target you from off-screen, and if, funnily enough, they are in two of the four cardinal directions you can potentially move in… Saaaay… The same two cardinal directions you are allowed to move in down a corridor… Congratulations, eat more mandatory damage.
Aesthetically, it looks alright. But while the original stated goal was to add accessibility to games like Diablo, its changes are not,functionally speaking, all that different. Indeed, clicking multiple times on an opponent is technically worse than "Hold Left Mouse over enemy to attack it", being restricted to certain areas of movement while enemies are not is technically worse than "Can move anywhere anything else can move", and writing wise… Well, it's a tired, uninspired clone with added "humour" that, most of the time, just isn't funny.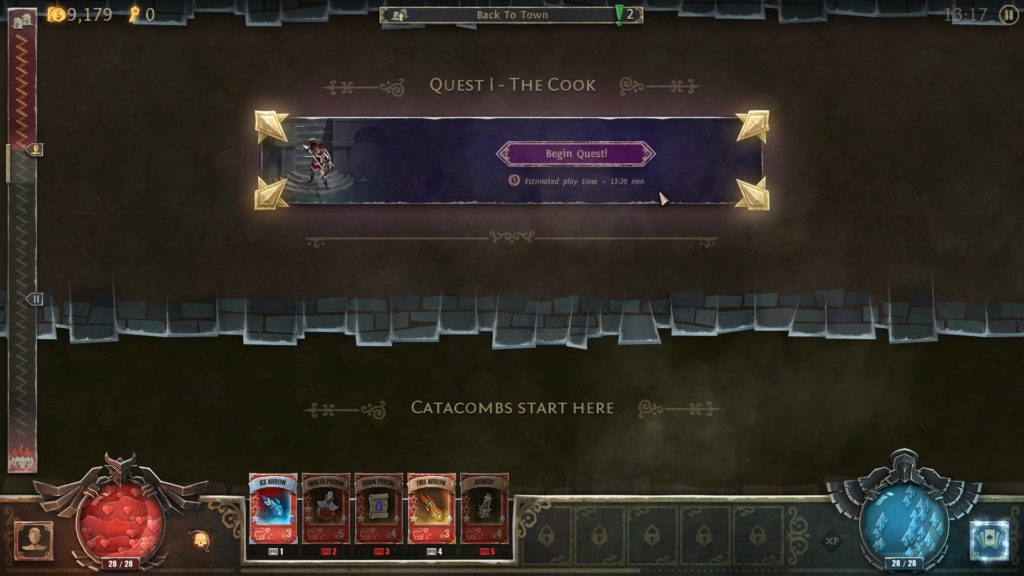 I started mildly curious, and somewhat sceptical about Book of Demons. And now, on release… Its papery aesthetic is a good metaphor for how thin it feels. For everything it's reduced, it's added tedium and frustration.
Paperverse is an apt name. Alas, perhaps not for the reasons the developers intended.