Source: Cashmoneys
Price: £9.99
Where To Get It: Steam
Ah, the 16th Century. Such a wondrous age, full of poets, of doctors finally starting to learn what the heck they're on about, and, of course, the Plague. It is a wondrous age to which our dear leaders wish us to return, in the hope that perhaps the Empire might also coincidentally rise again.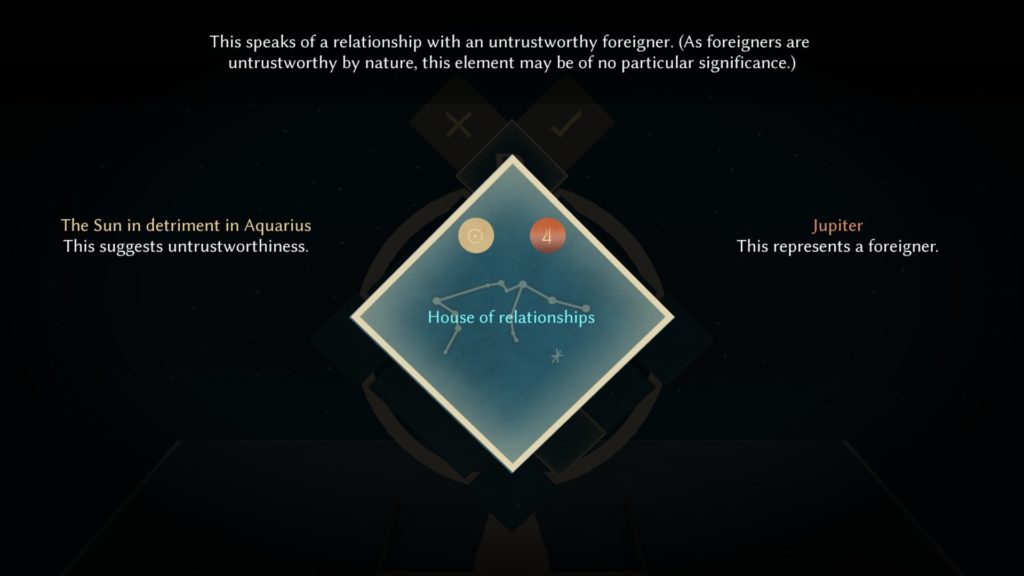 Speaking of quacks… Astrologaster is a comedic tragedy, in the form of speechcraft and song (Often Madrigals) about a "Doctor" who used Astrology as his form of diagnosis, one Simon Forman. And, to be fair, he is a fitting subject, for he was tangenitally involved with… Well, a lot of London life of the period. The game takes liberties, but it does so to introduce quite a few other major players of the period, such as Sir Walter Raleigh's circle, the Dean of Rochester, Thomas Blague (and his wife Alice), and Emilia Lanier, a poet, and suspected to have been the Dark Lady of William Shakespeare's sonnets 127-154.
Yes, knowing this period of history helps with some of the jokes. But by no means all, for nearly everyone is mercilessly riffed on, excepting some folks whose lives… Really didn't deserve that much mockery. In any case, a fair warning, the game does end rather suddenly, and the reason for this is that the good "Doctor" ended… Rather suddenly. But the aim is, through astrology (Or, more accurately, through a cunning combination of actually divining what's wrong, and telling people what they want to hear), to diagnose folks' complaints.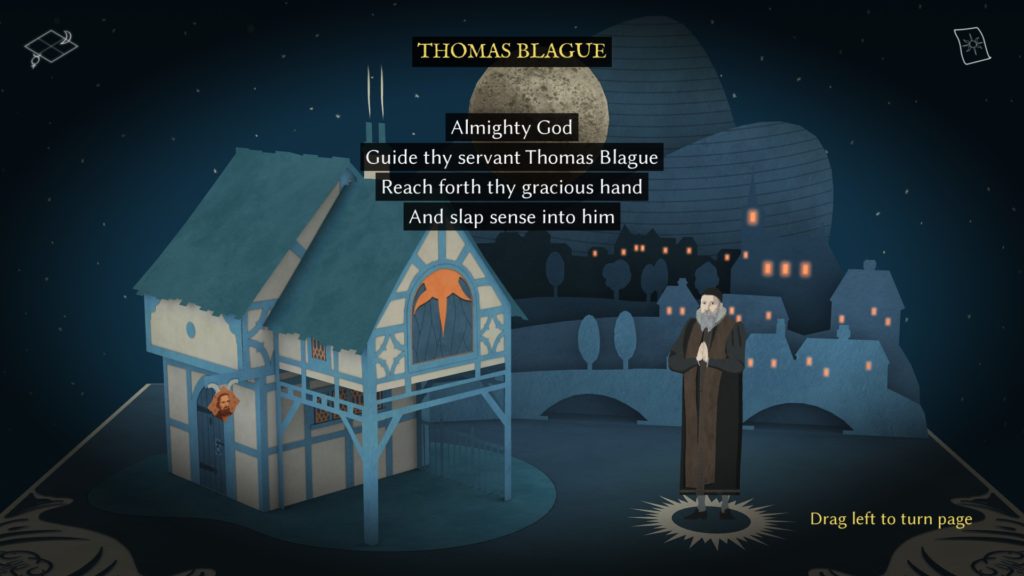 It's very clear, in the sense that you know what's what, even if the diagnoses are sometimes… Difficult, and the picturebook aesthetic works well. Where it really shines, though, is the aforementioned voice acting and singing. Jo Ashe does an excellent job of playing concerned wife Emma Sharpe (how do her older husbands keep dying on her?), for example, and the songs about Thomas Blague are wonderful examples of a new musical art form I would like to call "Getting owned by the Church Chorus."
It's… Honestly kind of hard to write about the charm of Astrologaster without either going on a history lecture, spoiling the results of some choices, or both, but… History buffs will get several laughs (and knowing nods), most folks will have a charming experience and quite a few laughs, and, overall… Yup, I like Astrologaster.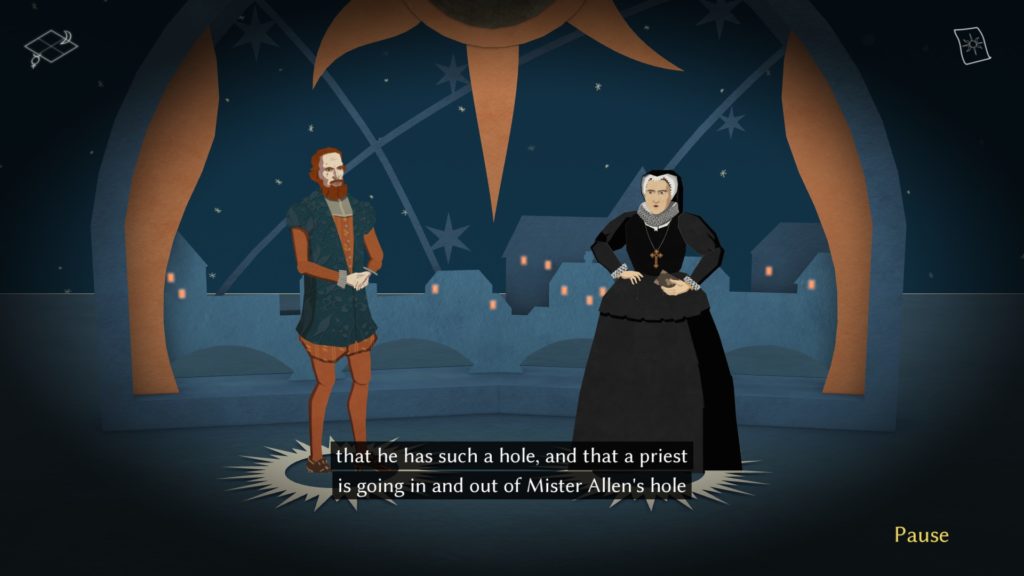 I cannot really Madrigal, but Iamb good with that Pentameter. Honest.