Source: Cashmoneys
Price: £5.79
Where to Get It: Steam
Time loops. A poorly understood phenomenon, with many potential dangers. Do folks remember their time looping? Is it really ethical to kick off a time loop? Why would you kick off a time loop? And, let's be fair here… Why Monday?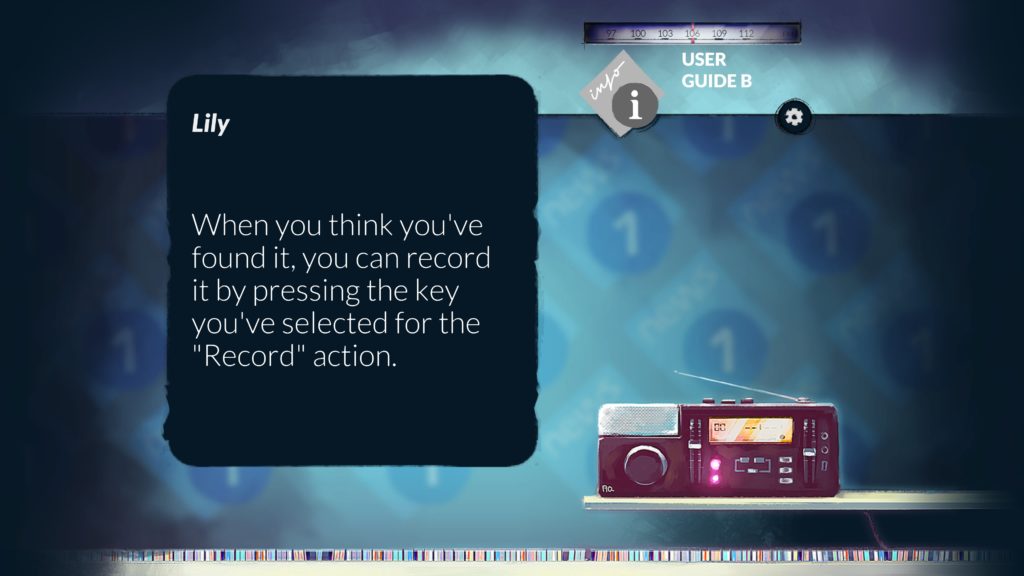 Such is the story behind Alt Frequencies, in which a dystopian government has ensured it's always Monday. Why? That's… Not terribly clear. Something about controlling the masses by always having the same things to deal with? Nonetheless, a small resistance has worked out that it is, in fact, always Monday, and are asking you to fight, with the power of recording and sending radio clips.
Alt-Frequencies is, on the accessibility front, mostly good. It's audio based, but with closed captioning and screen reading, it's visually very clear, and so, it's relatively easy to play: So long as you remembered your keybinds. Because it doesn't prompt you with them. So if you, say, started the game without looking at the keybinds, well… That mandatory tutorial is suddenly a little more frustrating.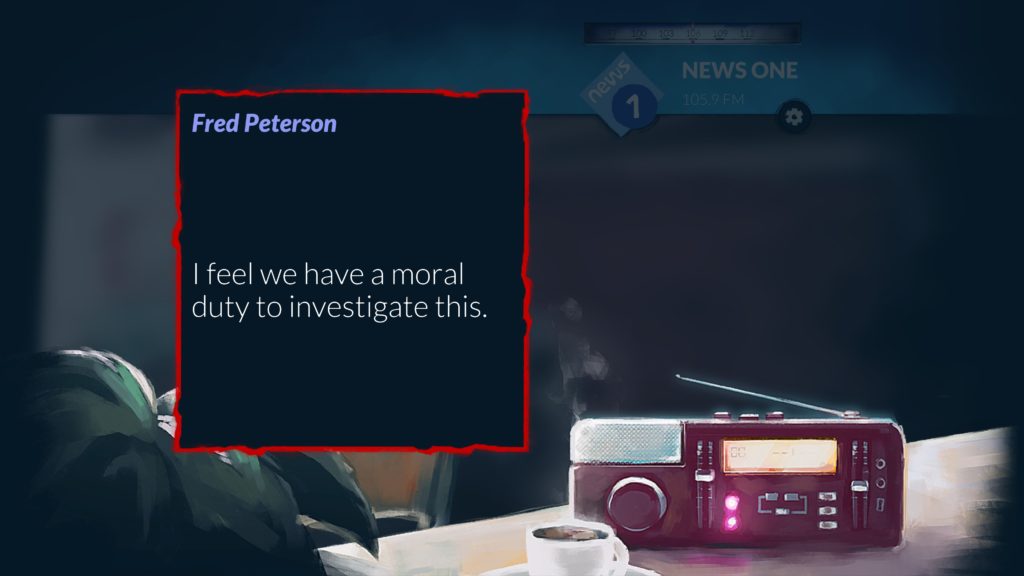 But where it, alas, becomes more frustrating is that it is not always very clear what has progressed things, and that, when it progresses… Well, it goes so quickly, that its plot beats don't really land. Or end up contradicting themselves. Oh look, the journalist on the mainstream news station suddenly thinks those not affected by the memory aspect of the time loop are terrorists. Were they gotten to, since they remember the loop? Not clear. And no, it's not really explained why the government are doing this. So…
All this, is, honestly, a shame. It's a good idea, mixed with some good accessibility features that are baked in, and yet… It doesn't stick the landing, and there's not a whole lot else I can say beyond that. The voice acting varies from solid to slightly hammy, and some characters are well written (The obnoxious Talk.FM, guy, for example, is exactly as obnoxious as intended), but when the core writing isn't so solid? Well, that makes it less enjoyable.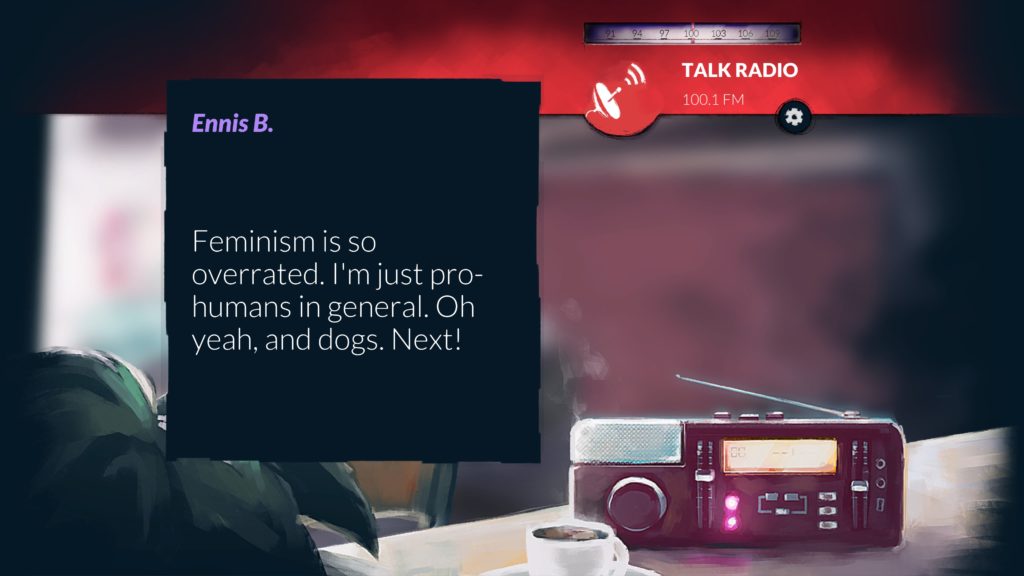 Fans of experimental idea may like this one, but, unfortunately, it bounced off me, and I can't really recommend it.
The Mad Welshman wasn't sure what was more infuriating about reviewing this: Avoiding heavy spoilers, or trying to list the plot threads that just suddenly cut off in his head while doing so…