Source: Review Copy
Price: £13.49
Where To Get It: Steam
When you're a data daemon down on your luck, sometimes even the shittiest of opportunities is a godsend. So it is for Elijah Gale who, having blown his last paycheck on a data daemon race, gets thrown into the world of… Rhythm racing hacking?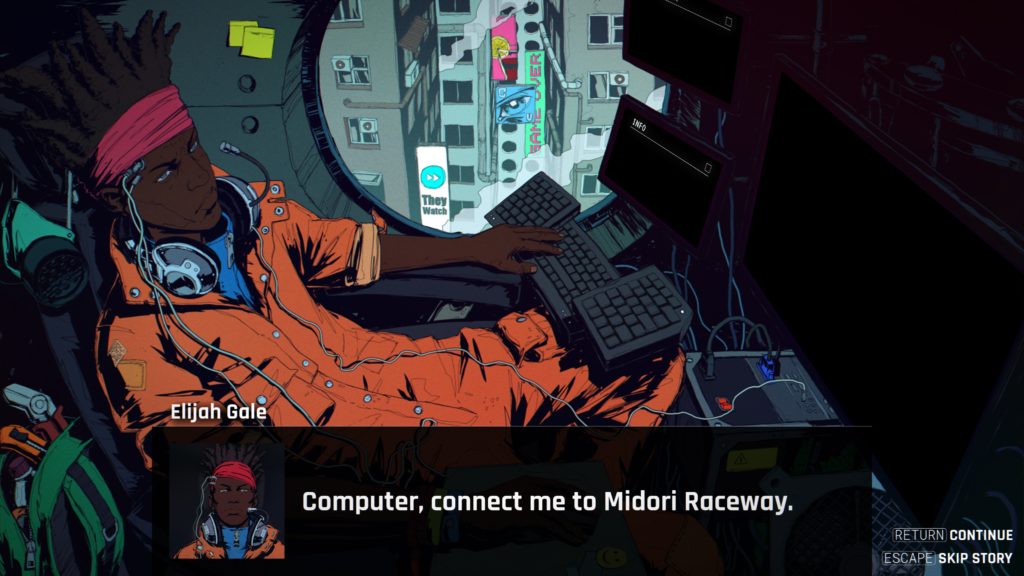 Bloody techno-capitalism, making programs that make no sense to the uninitiated…
Joking aside, Sequence Storm is, as noted, a rhythm racer, in which you are juggling inputs that race toward you, hitting them (or holding them) at the right times so as not to damage your racer, and do jobs for corporations. Although the default keyboard layout is a relatively sensible one, controller is still recommended, as there are a total of 9 things you have to keep an eye on (four bars, four lines, and a jump… Not to mention having to steer when you boost), and hitting buttons and triggers feels somewhat more intuitive than "Shift up one key, quickly right one key, wait, two keys right, yada yada." And, while the tutorial does a really good job of letting you know what's what, it also lets you know that the gloves are going to come off relatively early, leading to hectic times. Helpful tip: The bars to jump seem to be at a slightly later point than either the lines or blocks.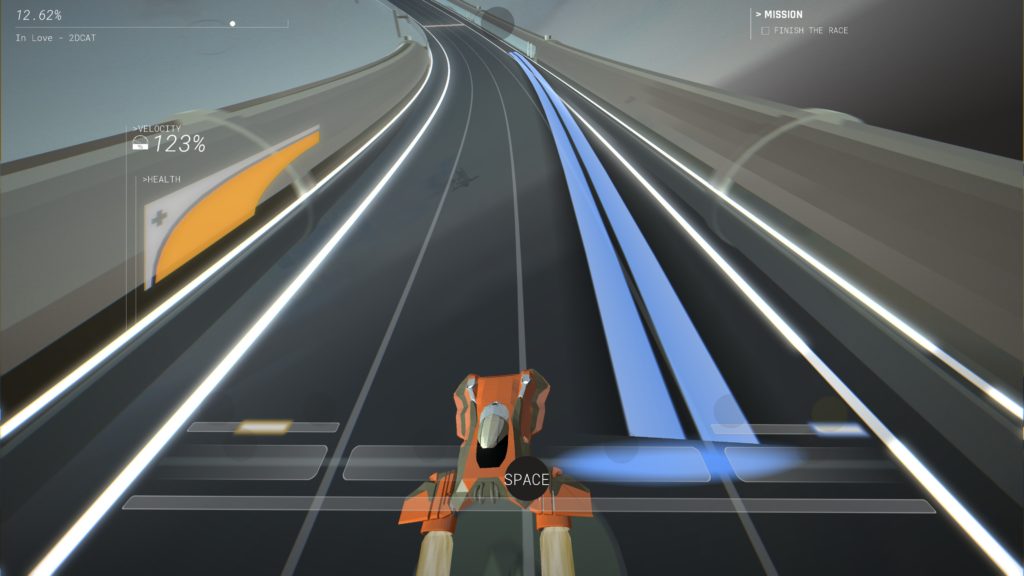 So it's kind of nice, then, that the early tunes are among the most relaxing synthwave beats I've listened to in a while. Makes a nice counterpoint to my swearing when I inevitably screw it up. A good soundtrack, with intuitive beat markers, is a hallmark of a good rhythm game, and Sequence Storm definitely provides on that front, whether that's the lighter tracks, or the grim saws and bass. Aesthetically, it also works pretty well, whether that's the comic style story segments (In which Elijah is trying to make his way in a world where AI have taken all the jobs), or the race segments, which have a low poly, visually clear charm.
Now… The thing is, the gloves come off early, and the game is not forgiving. Jump bars, in particular, don't give much room for error, and I very quickly found that anything less than good, long streaks is going to fail me a run. Although it doesn't look it at first, it gets twitchy, and it gets twitchy pretty quickly. Does that make it a bad game? No. Its inputs are responsive, and you can, over time, build up that muscle memory, even with the track twisting and turning in an attempt to throw you off, but it's definitely going to throw off newcomers. Add in a challenge mode later, and… Well, it's a tough game, and I don't think it makes any bones about that.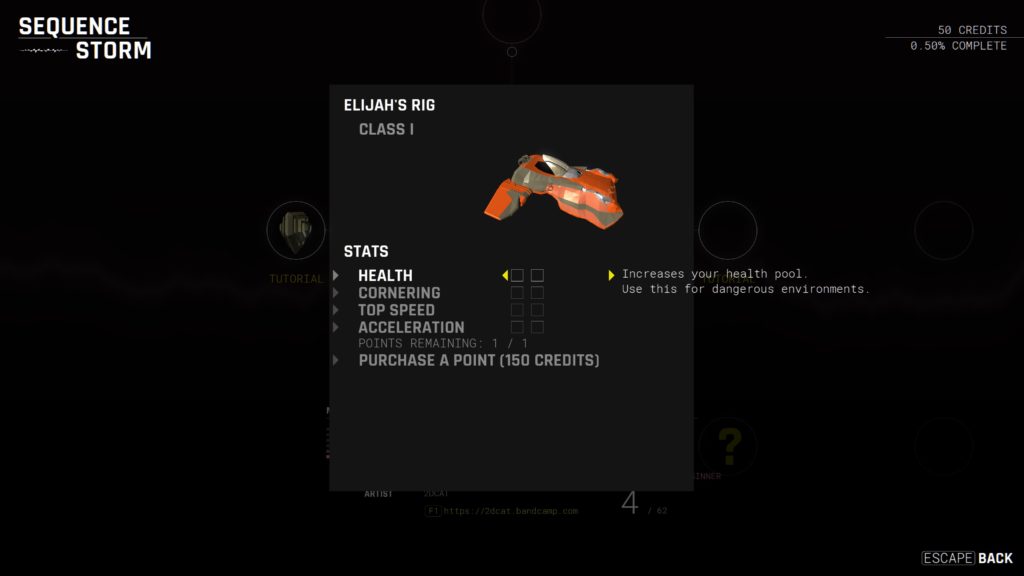 Still, personally, I see myself coming back to it every now and again, despite finding it somewhat unforgiving, as the tunes are excellent, the visualisation is clear (and minimalist enough that there's few distractions), and the story, equally minimalist though it is, is interesting. I would maybe like beginner mode to be a liiiiittle more beginner (Okay, a fair bit more beginner), but that is, honestly, me.
The Mad Welshman does not dance. Well, not often, anyway. But he does like a good tune.