Source: Cashmoneys
Price: £11.39
Where To Get It: Steam
Sometimes, even games within a genre get hybridised, to interesting results. And so we come to Undermine, which mixes the room-based dungeons, secret rooms, keys, bombs, top down forced perspective, and bosses every X levels (3, in this case) of games like The Binding of Isaac, and the throwing weapon, jumping, and iterative play (including "Don't lose as much gold next time" purchases) through a panoply of characters you really shouldn't get attached to, of Rogue Legacy.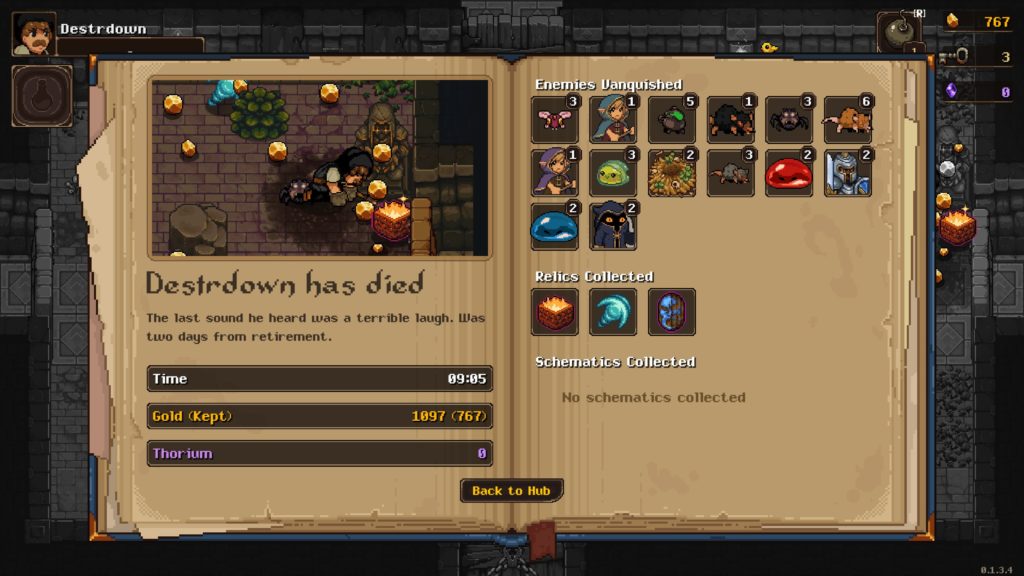 In Undermine, I am a peasant. I know my place. And my place is to go into a vast mine on the orders of my landowner, a wizard, and find what's causing the earthquakes below his residence, or die trying. And then…
I am a peasant. I know my place. And my place is to go into a… You get the picture. But this peasant is slightly better equipped. Thankfully, my loyalty card with the local merchant carries over between runs, because it unlocks a character. Phew, thank goodness for Family Loyalty Programs.
The basic gameplay is pretty simple: In each run, you walk into a room, murder whatever's in there by either hucking your pickaxe like a boomerang, smacking things with your pickaxe, or, if you're feeling ballsy, dropping a bomb and hoping they blow up. Then you can leave the room, after smashing everything you can smash in it, collecting gold as you go. Occasionally, you'll find a locked room, a chest, a powerup, or something behind rocks of some description, and you decide whether you want to spend the resources to open said obstacle.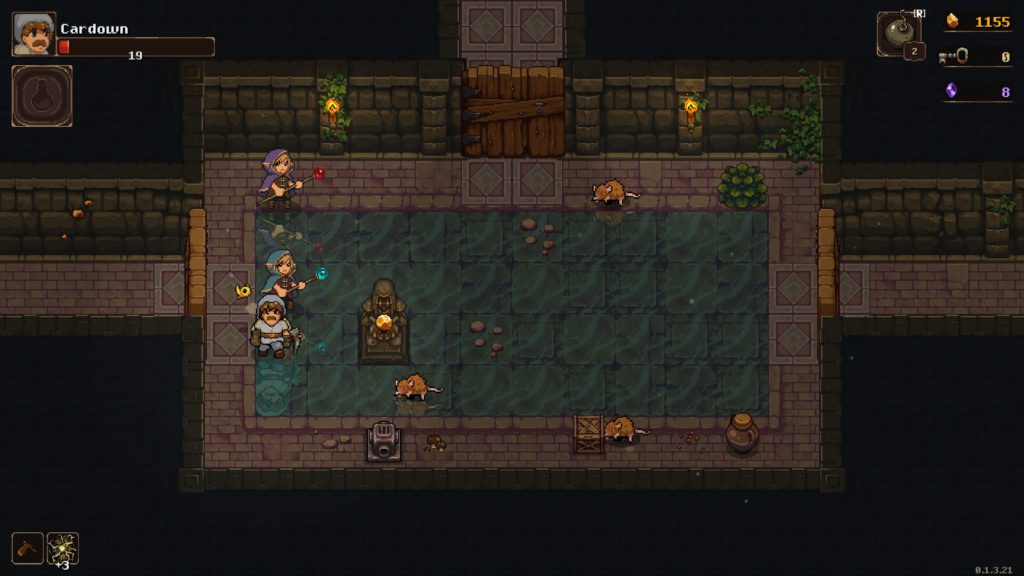 Oh, and there are Mimics (with small signs that they are Mimics), and Cursed Chests (Which are incredibly obvious, so your main decision is "Do I want to risk curses like 'The torches start tossing fireballs my way' to get whatever's in here?") Such are the basics, not counting bosses, which are big long fights with gimmicks and patterns you will probably die to a lot of times before you get the hang of them.
Cool, that's the basics… Except, there's little touches to a lot of these that I quite like. Combat, for example, on top of pits and traps and whatnots, makes your jump super useful, overall. It's a dodge. It allows you to leap over pits, either to lure enemies toward them to save effort, or to reach something you sort of need now rather than later. Fast travel is unlocked as soon as you find the map of the next area, and it's honestly a charming presentation (A mysterious being puts you to sleep, then deposits you, safe and sound, in the area you choose. Said being must be a badass to do this.) And smashing gold?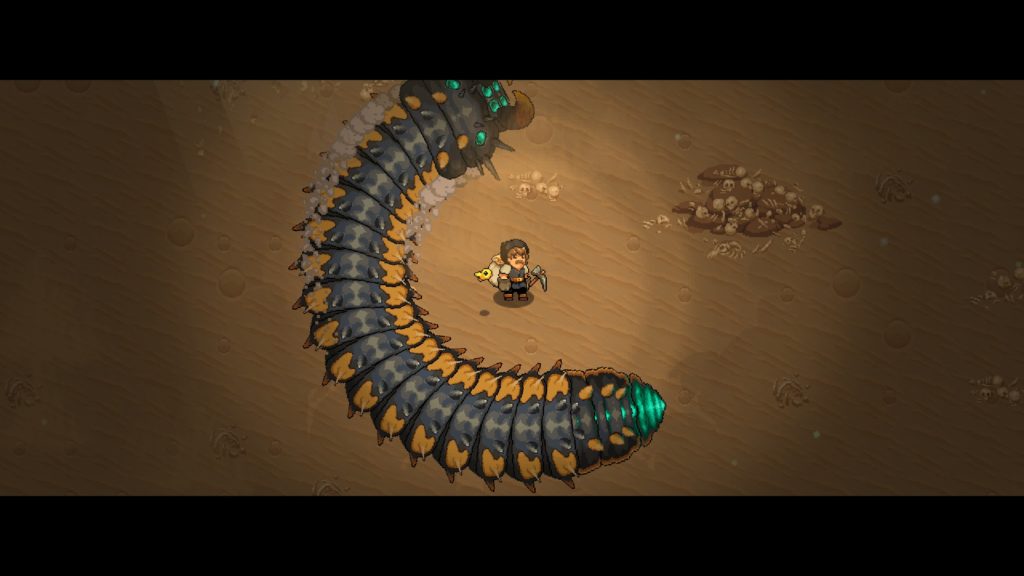 Well, that lures the adorable, but also frustrating Pilfers, who deserve their own paragraph. Their weakness, in the monster tome, is "Gold." They love it, and, as soon as you break open an ore chunk of some description, the gold comes flying out in various directions, and the pilfers ooze out randomly, looking to steal your rightful spoils. It has the potential to be really frustrating, except for two facts: Firstly, they take only one hit to reclaim your gold, and secondly, no other pilfer will touch it, because they are assigned to one piece of gold only, and if you take that gold, or bop the Pilfer? That piece of gold is safe, and the Pilfer runs off in disappointment.
Seriously though, they're cute as heck, even if you bop them.
So, overall, Undermine is pretty fun. Its pixel art is good, its music is pleasant, and the game? Well, while not all areas of the game are done yet, and I'm certain fine tuning is being done as the devs go, it's already quite playable, and enjoyable to boot. I would, as a sidenote, recommend mouse and keyboard with this game, as it gives you somewhat firmer control over where your pickaxe goes.
The Mad Welshman is against peasant labour practices. Peasants should have a basic minimum (livable) wage!