Source: Review Copy
Price: £11.39
Where To Get It: Steam
Uagi-Saba is one of those games I really want to like. An interesting, if bleak world, technically doomed. Music and aesthetics that match its dim dankness quite well. A relatively simple upgrade tree.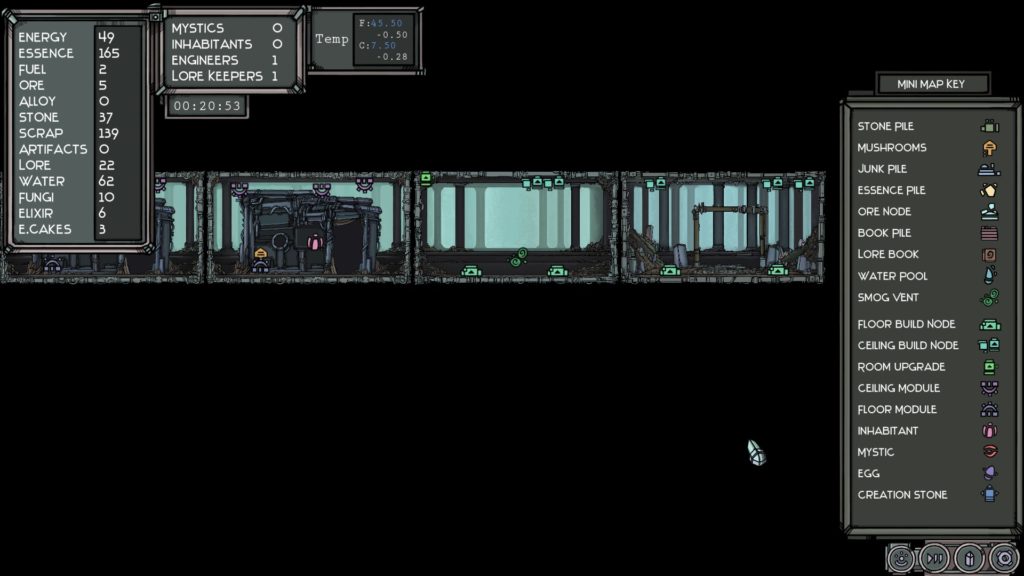 One of its biggest problems, however, is that "doomed" part. See, a procgen world, made of discrete blocks with resources where you have to carefully balance whether you want the resources within, or a room with important functions, is, on paper, a great idea. But it's something where you have to have some reassurance that the player will spawn vital things at appropriate times, or its a long, slow death that doesn't entertain.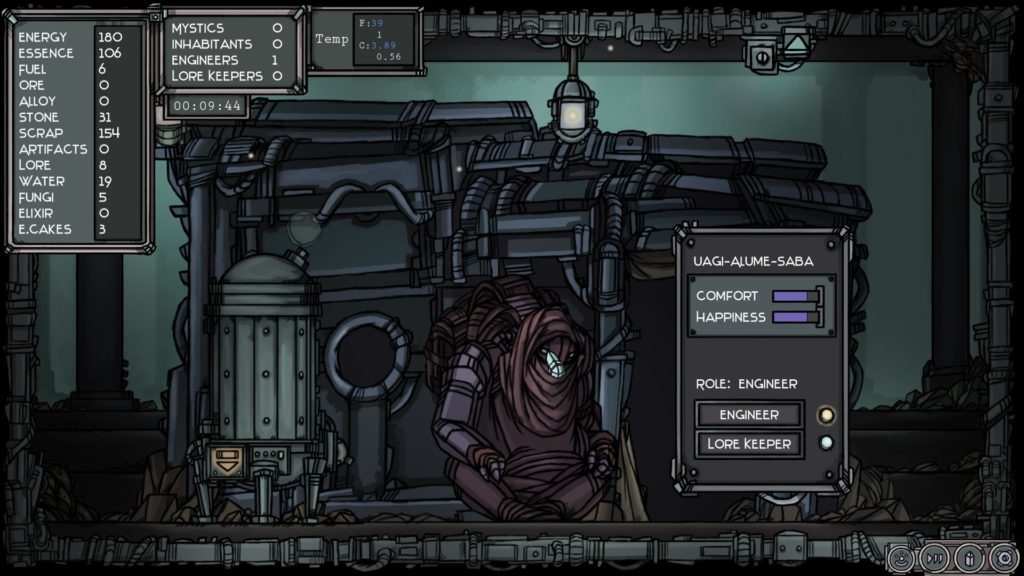 For me, this problem comes in the form of heat. More specifically, the fuel I need to get that heart up to levels where I can actually progress. It's not the only time I've come across resource scarcity leading to a Dead Man Walking scenario, but it's certainly the most egregious, as opening rooms lowers the temperature… But to find fuel sources (Smog vents), you have to… Open rooms. And heat is vital for both the third stage of the game (Raising a Mystic, one of the leaders of the community), and for staying in that second stage (Keeping Inhabitants, who require a lower, but still higher than ambient temperature to stay comfortable.)
This, to be honest, is a basic flaw. Add in that, while the visual style and workmanlike HUD are fairly good accessibility wise, the HUD's size makes things busy, the tooltips do not stay around long enough to remain useful, and windowed mode is a fixed size… Make for added flaws. It's a game that goes at a relaxed pace, but, unfortunately, that also makes a death spiral such as this that much more tortuous.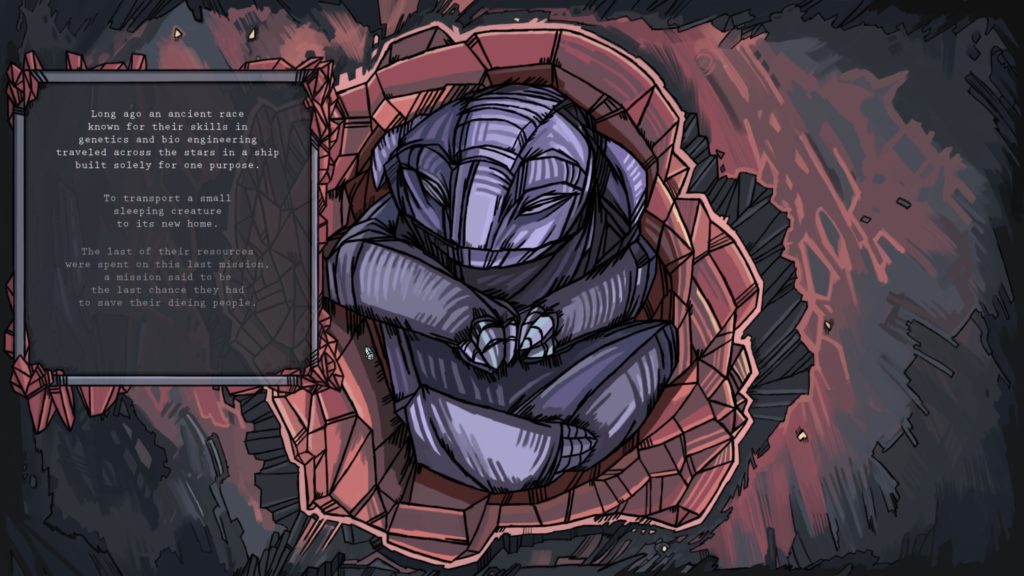 As such, as much as I want to like Uagi-Saba, I really can't recommend it. Great on paper… But sadly, the implementation just doesn't stick.
The Mad Welshman sighed, and shivered a little. It's cold, out there…