Source: Cashmoneys
Price: £24.99
Where To Get It: Steam
I do so love me a very British future in videogames. Because it is, almost always, an absolute hellscape, but with black humour that somehow keeps it going. And so it is with Void Bastards, a game about being left behind, dealing with a system that hates you, and surviving for as long as you can.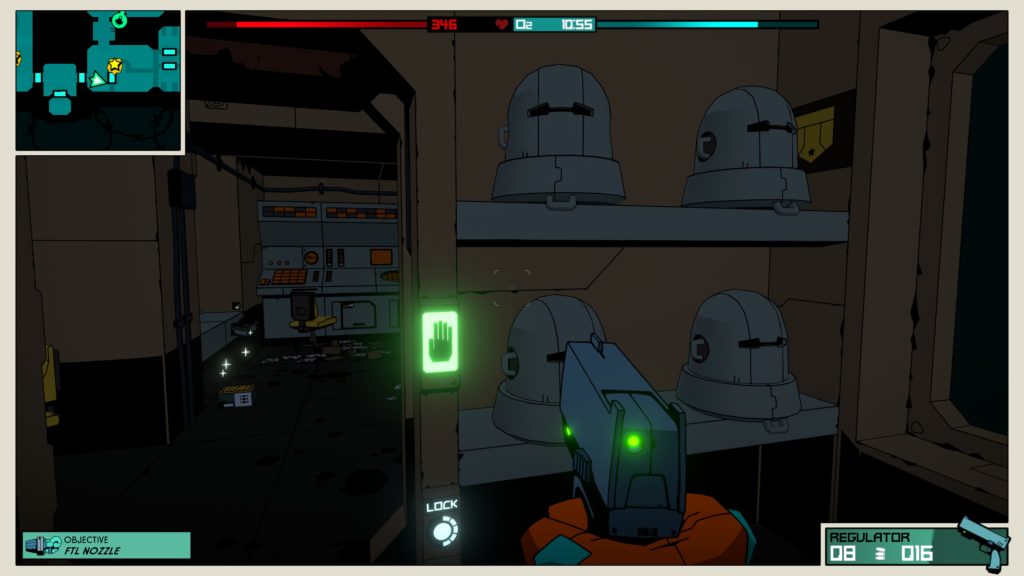 Wow, that doesn't induce feels in pretty much anyone who's had to deal with the state unemployment system here in the UK. Not at all. And the starships in the Sargasso Void certainly aren't filled with mutated chavs, janitors, and British Tourists, so it certainly isn't the dumping ground for the unwanted and the awkward. Nope, nothing going on here. But it certainly makes for an interesting presentation of a roguelike shooter.
So… Essentially, it goes like this: After a short tutorial you are not expected to survive (but potentially can), either you will be asked to restart the ship's FTL dri- whoops, "Clients" have their citizen cards shredded, so you can't do that, need you to go through derelict ships to find the right items to make a new one. To get this, all you need to do is obtain permit A38. Orrr get two items, neither of which are close to your own ship, the Void Ark, and then get back. Or you will die, be rehydrated (Turns out you're not only forgotten about, but also dehydrated for easy storage. Damn, this government is… Well, I can't actually believe they would actually be that efficient, but still, it's a game, whatever), and then told that you need to get these items to get your civil ID card back and restart the FTL drive.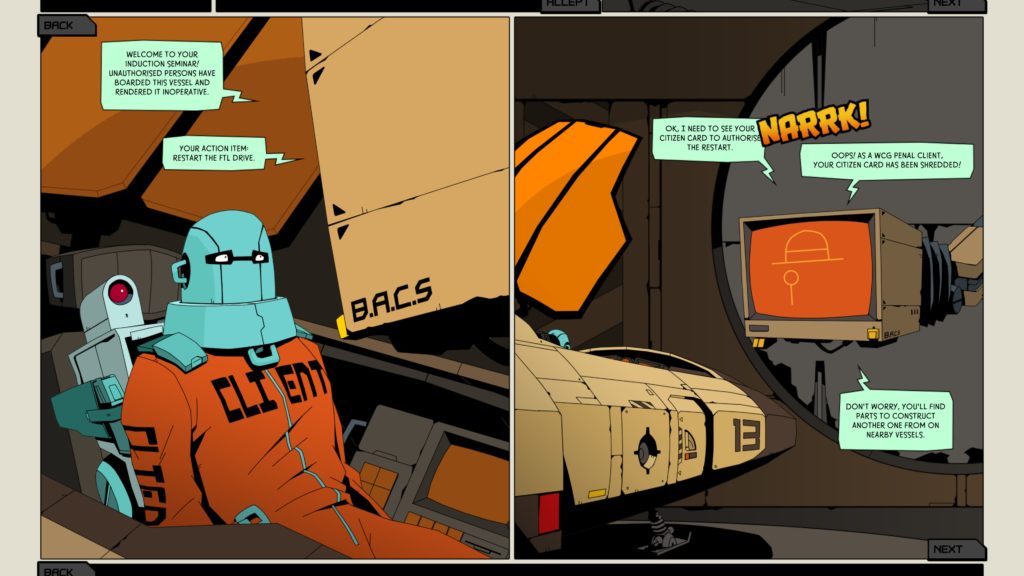 And so it begins. Tromping around dark, often dangerous ships, with a cel shaded comic book style exploration,traps, limited opportunities to heal, and a variety of enemies, most of whom are British. The Juves, the Janitors, the Screws, the bureacratic Scribes, the Tourists who explode if you get near them (but want you to be near them, because they have questions. Bloody tourists…) It's legitimately nice that, once options have been unlocked, you get them for the characters after, but it should be noted that ammo is also scarce. Besides, fighting… Isn't always the best way. As noted, healing's kind of limited too. Basically, running a way a lot is a good idea. Or being sneaky and cunning.
Oh, and if you thought the ID card was the end of it, you've clearly never dealt with the joys of bureaucracy. Or a looted bureacratic starship whose step-by-step bureaucratic AI can't even act properly to save itself.
…I'd probably give most people a pass on the latter, if we're being perfectly fair.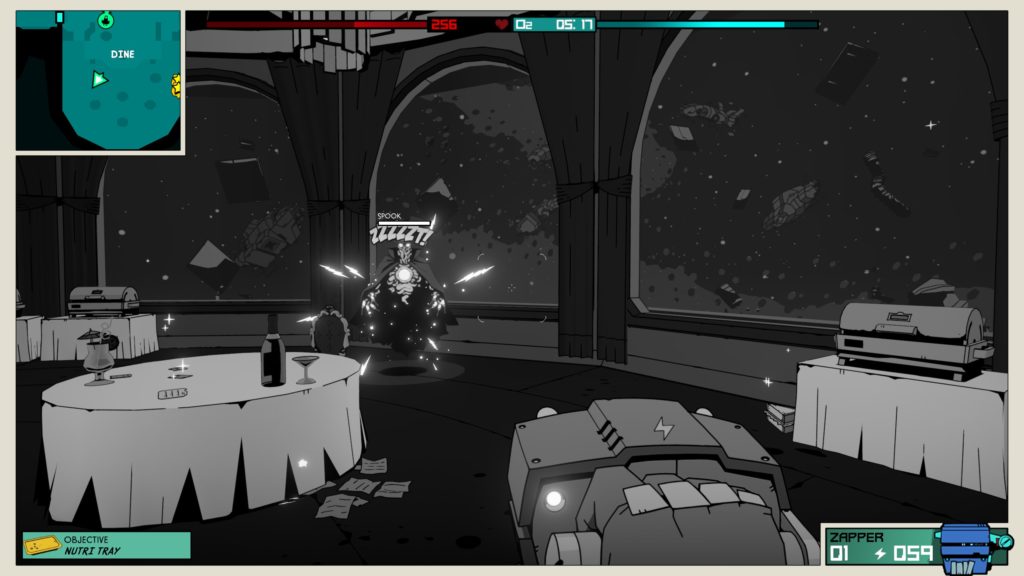 Anyway, while the comic book style is good, the UI is clear (except in Colour Blind mode, which hates you and everything you stand for), and it's visually quite pleasing, where the game shines is in its voice acting, and its writing. If you want an idea of what British Hell sounds like, this comes pretty damn close. The bored teenagers have laser guns, but still oh-so-imaginatively think calling you a "Knobhead" is the height of wit, the shipboard computer is telling you that the worst thing about the Void Pirates is that they aren't paying VAT on what they steal, and…
…Nobody's actually a villain here. Nobody in the Nebula, at least. Just a lot of people, forced by terrible circumstances (and probably bureacratic AI) to deal with being abandoned to terrible circumstances.
What is it with this month's reviews and the need for a "Content Warning: Too Damn Real"? Anyway, well worth a look, good example of British Humour, and a solid roguelike FPS to boot.
The Mad Welshman forgot to file Permit A-39, as noted by the circular B-65, so he can't actually add the "Too Real" Content Warning until the process has been completed. We expect this to take around 20 years.