Source: Cashmoneys
Price: £4.99
Where To Get It: Steam
Some games, you play for hours and hours, wondering why there's that strange light outside that keeps coming and going. Some, you play in brief stints. Others… Well, others are like Tiny Bird Garden, in that you're periodically checking in on your home for cute borbs, playing the odd game, filling out your garden, setting out seed, checking in on a wee chick…
…Oddly enough, that makes it a little hard to review, because it's a game that you play in short segments (About three or four times a day, if you're trying to raise a chick), but completion will take months. And some of those times are nice and relaxing (Getting nice letters from the sentient, oh-so-cute borbfolk, complimenting you and your garden), and some… Some feel a bit frustrating. At first, anyway.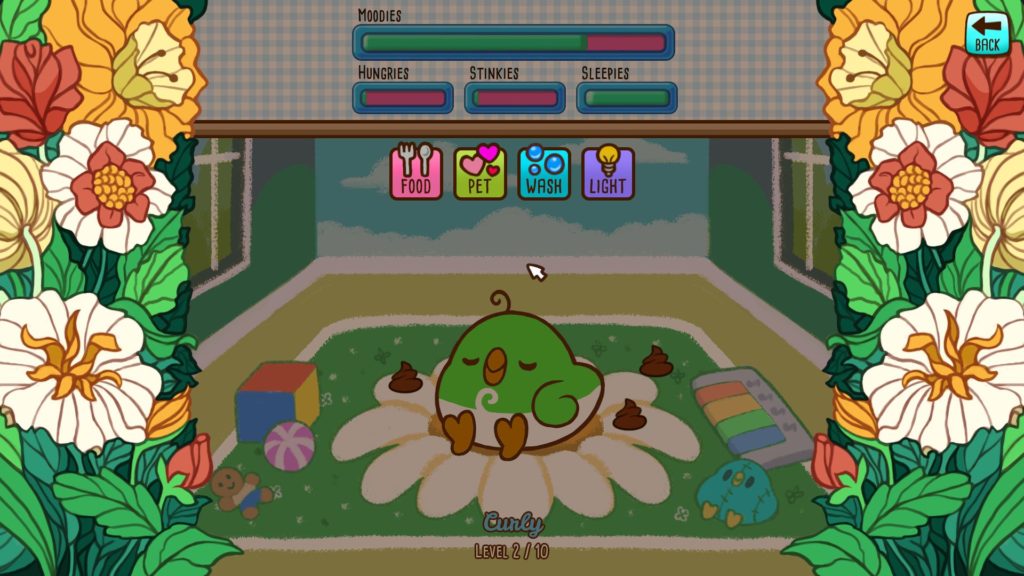 For example, raising chicks. While it's a side endeavour, its Tamagotchi like nature (MUST EAT. MUST SLEEP. CLEAN MY BIRDYPOOS!) could lead the genre weary to feel this is an obstacle to completion. Thankfully, it is not, to my knowledge, possible to screw this up, because, let's face it, you would probably feel as bad as I would if my cute tiny birb died on me.
The other side content is minigames (Two of which, Stacking Birds and Bird Jump) appear to only give cosmetic items, and a story mode, about… Well, the staff of the Tiny Bird Garden, and the possibility that they might end up selling it off. It was nice that the Borbjewelled game led, after a little while, to enough bird toys in the shape of bird shaped trophies to get me seriously started.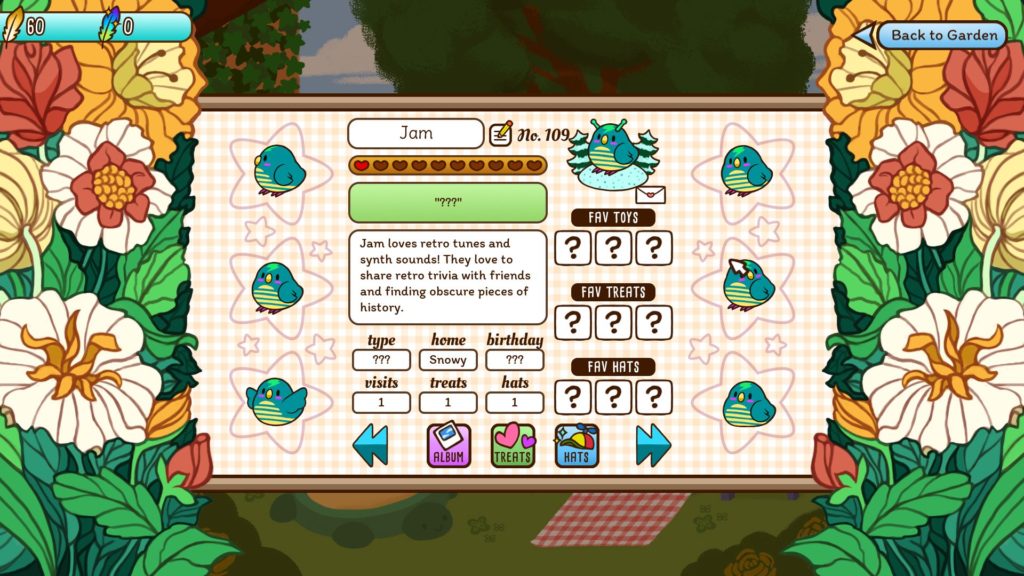 In the end, though, while I find some aspects more fun than others, I only have two complaints and a bug to report. The complaints are both to do with the visuals, specifically, wanting a somewhat better windowed mode, and that the hearts on the Birb status screen (Where you get to see how much they love you, what toys/treats/hats they love the most, etcetera) is hard to distinguish due to a lack of colour/value disparity. The bug, meanwhile, isn't game breaking, but it is slightly annoying: My flower in Tiny Bird Jump is now on the right side of the playing field rather than the centre, and, while this doesn't significantly impact it, it is obviously unintended.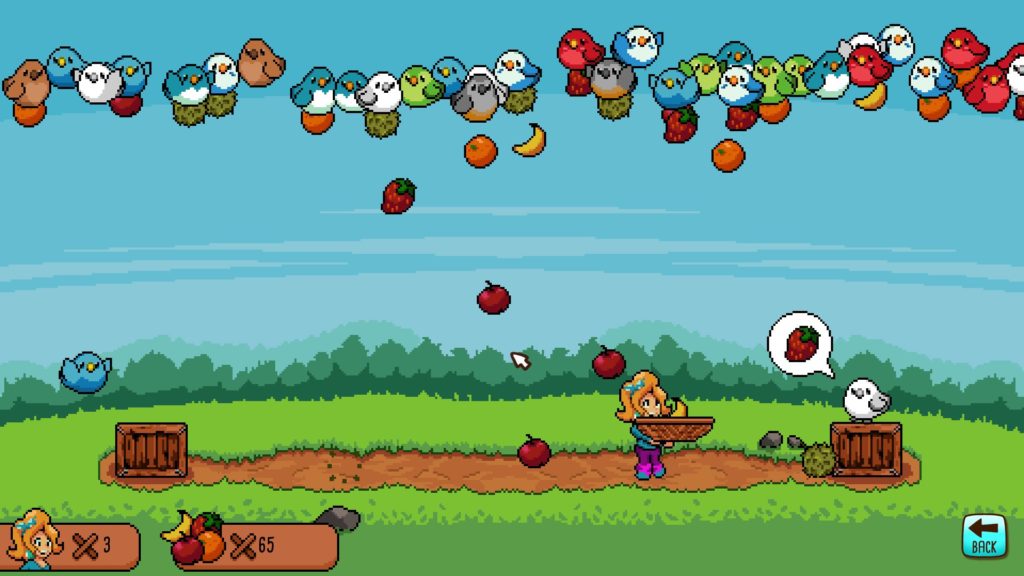 Beyond that, the birds are cute as heck (With some good descriptions), the game is tight, easy to understand, and you're under much less pressure than at first appears to be the case. Enjoy the garden. Enjoy the light, kindly story. And take your time getting to know those Tiny Birds.
The Mad Welshman loves his borbular friends.