Source: Supporter Gift
Price: £15.49
Where to Get It: Steam
Yup. This is definitely Rogue Legacy, alright. Platforming and murdering monsters in a procedurally put together castle and environs? Check. Some useful random abilities, some assholish ones, and some funny ones like IBS? Check. Several classes, and rising costs for every improvement you make, with Death taking all, then most of your money every time you die and your successor, from a random pick of three, asks him to ferry you to the castle?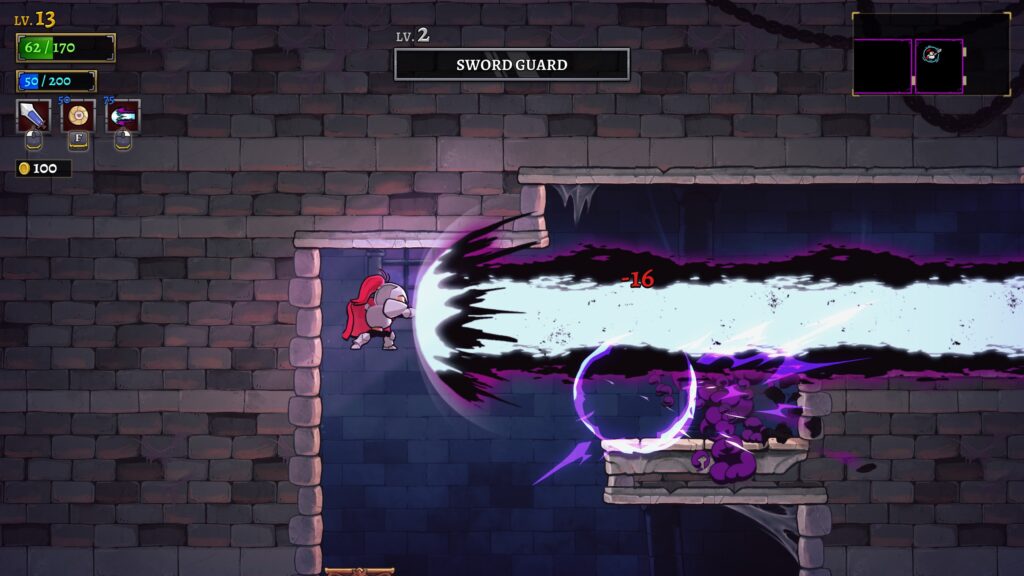 Check. Whoo, that was a lot, wasn't it? Anyway, yes, Rogue Legacy 2 is a procgen platforming type dealio, where your bloodline has been cursed, and only by defeating the horrors of the haunted castle in which the curse began can you all be free. That's harder than it sounds, by the way. A lot harder, because you start pretty weak. Weak enough that you'll likely die within a few rooms at first.
Still, even with the game being in early access, there's a fair few changes in this sequel, such as the introduction of an Archer class, which has the side effect of… Making mouse controls or using gamepad somewhat mandatory. Sorry, keyboard only buds, it's one or the other. New abilities, such as one that makes you take more damage, but only have a bullet hell like central hitbox (represented by your heart), or… Sigh… Pacifist. No attacks. No ability to damage, even via your new spin kick. +75% gold, though, so if you're really canny, you can make it work. I am not, hence the gusty sigh.
And aesthetically, the game is still clean looking as hell, but less pixelated. It's got this cartoony vibe to it, preserving the general look, and… I like it! Musically, it remains on point, remasters and remixes of the original tunes so far, all good.
Any critiques? Well… Much the same as the first game, honestly. Some of those visual abilities really are a bit of an eyesore, early impressions make the game feel much tougher than it actually is, and, new to this one, they could do with introducing window locking of mouse, because, while using a gamepad negates this, in windowed mode, it's very easy to click outside the window as, say, the Archer (who I actually like as a class, on par with the barbarian for "Can screw up enemies" with the addition of being ranged, while still being fragile enough to only be on par)
…And then dying horribly as you try and get back to the game window. Most of the classes remain very similar, the general mechanics of "Find things in the dungeon to give you permanent buffs" and challenges are similar (again, a nice new touch is the teleporters that need to be used, themselves making for new challenge puzzles which are interesting), and so, it feels, so far, like a refinement of what's come before.
And I do like me a refinement. So count this one as recommended, and one to watch.
The Mad Welshman is actually the 253rd Mad Welshman of the name. His full name is Jamie The Mad Welshman, of The Mad Welshman line.