Source: Cashmoneys
Price: £12.39
Where To Get It: Steam
Other Reviews: Early Access 1
It's been a while since I last looked at Posthuman: Sanctuary, not least because of a moderately long radio silence, but a recent update induced me to look, and I have had the most successful run to date.
…And my god, I wish I hadn't done that before the update. I killed over 400 clones of Karl Marx (the Doomsayer faction), presumably because, being one of the few nonmutated humans in the post apocalypse, I am the new bourgouisie. Sucks to be me, I guess.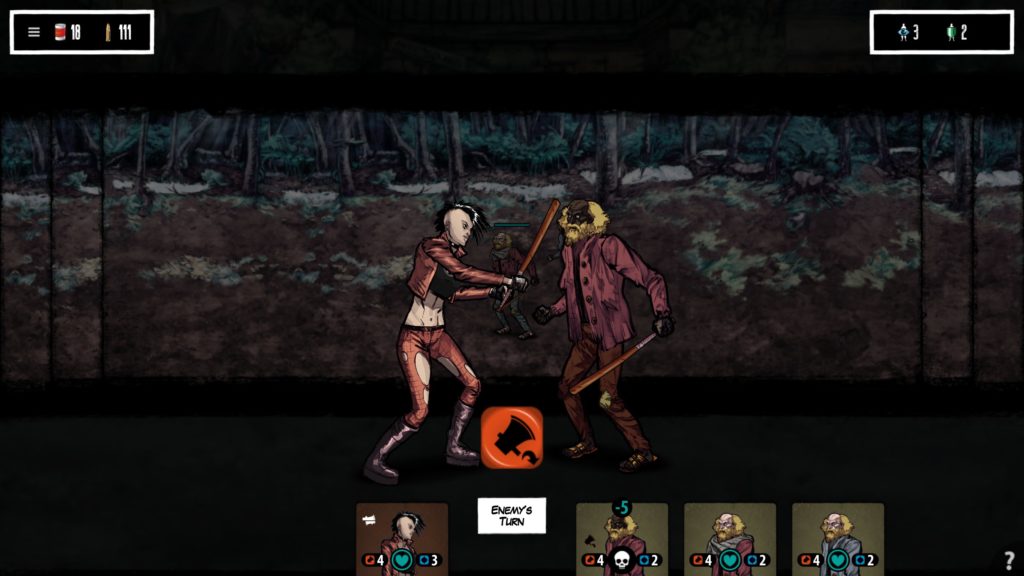 But, close to the end of the run as I am (It's taken several hours), I've realised I have become the bourgoisie. I have more backpacks than I know what to do with. Do I drop any of them, considering I can use just one? NOPE. I've thrown away Camo Tents. Already got one, don't like the colour of this one. I'm passing out mutation vaccine and food as if I'm some great philanthropist, while hoarding the majority to myself. I have good guns, plenty of bullets, and a steel baseball bat that has become a sight of terror among mutant and human alike. And I've been a meddlesome fucker too.
But I'm tired. So tired. The goal is actually in sight. Except the last three milestones have been a long way apart, I've killed so many… And I just want to give up. I've stopped bothering to learn new things, or improve myself. I did that long ago.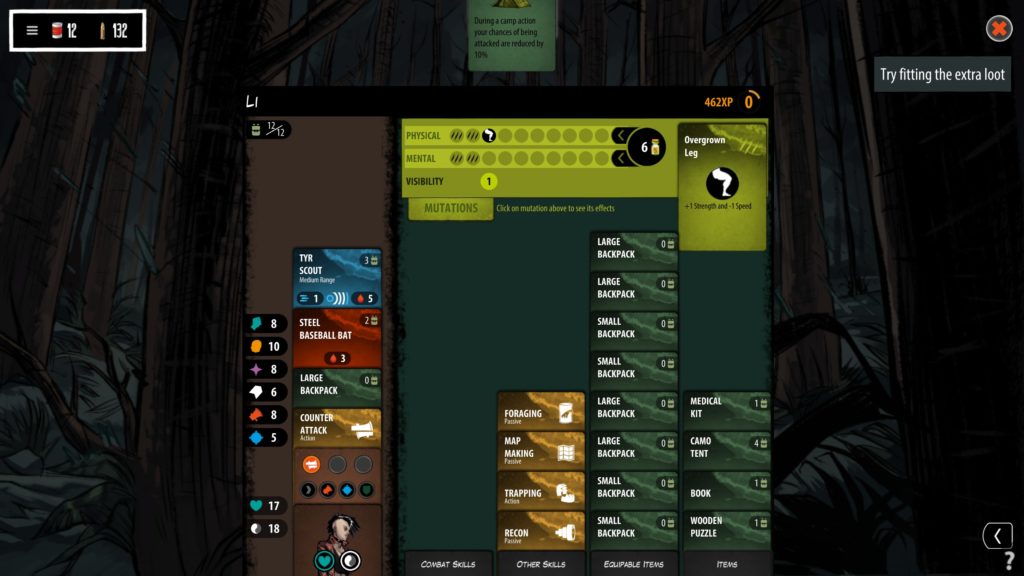 What I'm getting at here, is that once you've gotten a truly successful run up and running… The challenge sort of fades away, even with levelups stopping at level 25 or 30. And, as noted, the further you get, the farther away the milestones get.
The game is best when you're not successful, is what I'm trying to say. When you meet the dread bankers of the soul, the dealmakers. When a big brained mutant is cause for alarm, rather than "Yup, target practice."
The devs have, to be fair, added new creatures. New events. A fair amount of them. And maybe this will improve things in the future. Because god-damn, the game is pretty, with a cool visual aesthetic, a nice combat tune, a contemplative event track, and relaxing music in the overworld. The events are pretty well written, and they vary from enjoying while predicting the outcome, to… Wait, what? Some of them are, fair warning, pretty grim. Like the man who burns his wife. There is no good option in that event. It's pain and misery. The option to turn off R Rated events is there, by the way, and this is a good option to have.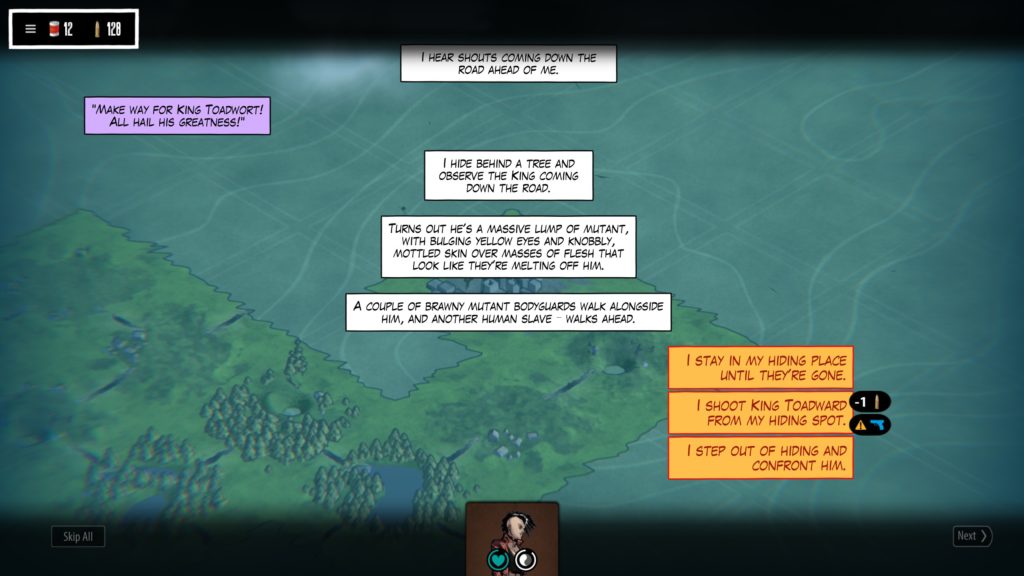 Accessiblity wise, well, it's turn based, everything is with the mouse, and everything is pretty clear. The rules, also, are relatively clear: Move, Forage, Scout, and Camp each have their function (Moving blindly, trying to get new stuff at the cost of not moving, seeing ahead two tiles from where you are, and recovering health and stamina), and each turn, you have the option of paying 1 food per character, or taking the hit that results.
It's an interesting wasteland, and I recommend checking it out… But it could do with more of a late game.
The Mad Welshman is not proud of his wealth of backpacks, but he states for the record that it was earned.